The print label is not generating
Are you not able to print the FedEx shipping labels when using the WooCommerce FedEx Shipping Plugin with Print Label? This article will guide and help you to figure out the issue and generate the shipping label.
Customer:
The print label is not generating. The error given, check the attachment.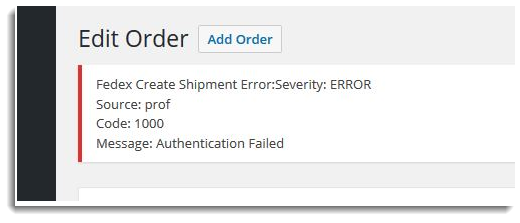 ---
Support:
You need additional authorization to print label in FedEx. Kindly find the text below:
Advanced Services Authorization to use Print Label feature
You need to contact FedEx with the sample label generated using Test Account details.
Please follow Certification Guidelines to get Advanced Services for printing the labels.Note: During Registration for FedEx Web Service Production Access, select the FedEx Web Services for Shipping ( include Rate, Track, etc.) checkbox in Application Profile window.