Troubleshoot – Print Label Option Not Available in WooCommerce Orders
After successfully installing the UPS Shipping plugin and activating it, there are a lot of things that a store owner should keep in mind. Before trying your hands on order confirmation or label printing you need to set it up completely and accurately. After that, if still there is something that stops you from printing the shipping label successfully, then you need to check some specific settings.
A similar case happened with one of our customers. Let's take a look at his issues:
I have a customer that installed your UPS shipping plugin with Print Label. When they receive orders from their Woocommerce site. In the edit segment of the order, we should be able to print the label. However, all we see is generate package and generate a product. Why is that?
In such scenarios, sometimes the store owners may not have accurate knowledge about the way the plugin works. A similar thing may happen to anyone while trying their hands on a new product. Let's see how we can solve this issue.
Solution…
WooCommerce UPS Shipping plugin works in such a way that, when a customer confirms an order, it is visible under WooCommerce Orders.
Once you select any particular order, it shows the billing and shipping addresses and all the details of the order. Also, there are options to generate package and confirm shipment too.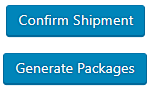 Generate Packages
Once the order is confirmed, the store owner needs to generate shipping packages for the order. UPS Shipping plugin will select the package based on the plugin configuration and it will be listed there. The image shows two packages being generated for an order:
Confirm Shipment
Once the packages are generated by the store owner, he has to now confirm the shipment from the back office. To do this he has to click this option and then the order will be confirmed from his end too.
After shipment confirmation, these options will be available for the store owner.

Print Label
As the name suggests, this option prints the shipping label. The shipping label will be printed in the format selected in the plugin settings.
After clicking on this option, the following label will be generated: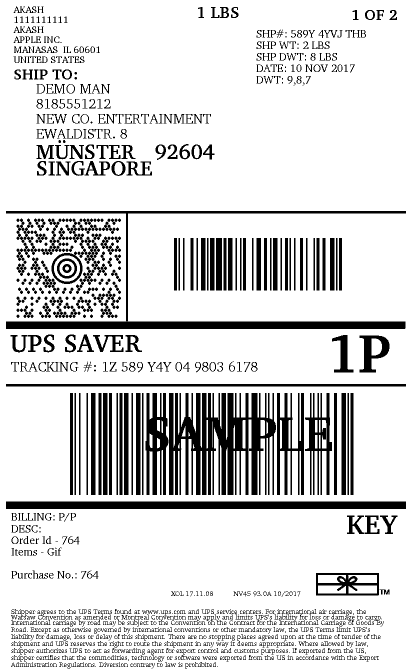 Tracking Number
The tracking number helps in tracking your shipments across the world. Once you click on the tracking number you will be redirected to official UPS Tracking page. There you will get the tracking details of your package.
---
So this is why some store owners are not able to view the Print Label option on the WooCommerce page. As they may not be well aware of the functioning of the plugin.
There is one other way to bypass all the above things. Automatically generating packages and printing labels, store owners can directly have the shipping labels ready once the order is placed.