Australia Post MyPost Business provides customizable options to ship parcels. With this postal service, you save more money on shipping more packages since it provides volume-based discount. The best part is it integrates with eCommerce platform like Shopify.
This article discusses the steps to integrate MyPost Business account in Shopify, get MyPost Business rates, labels & live order tracking with Multi Carrier Shipping Label App.
---
On this page
---
1.Add the Australia Post MyPost Business Account
Get the MyPost Business Credentials
---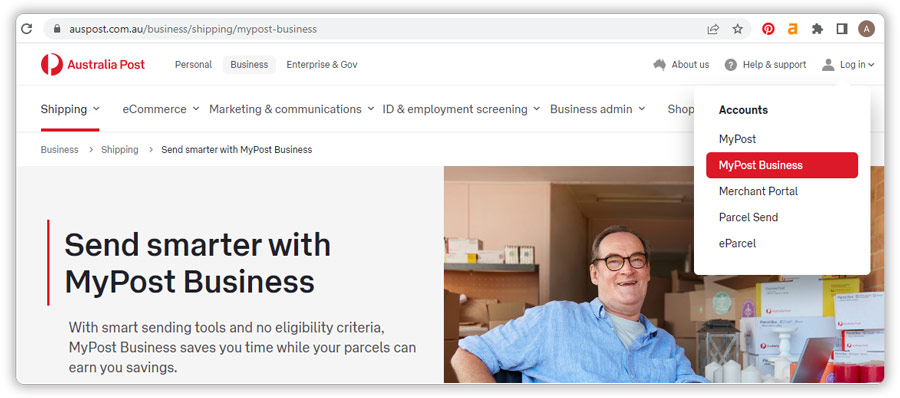 ---
Enter the email & password to login into your account.
---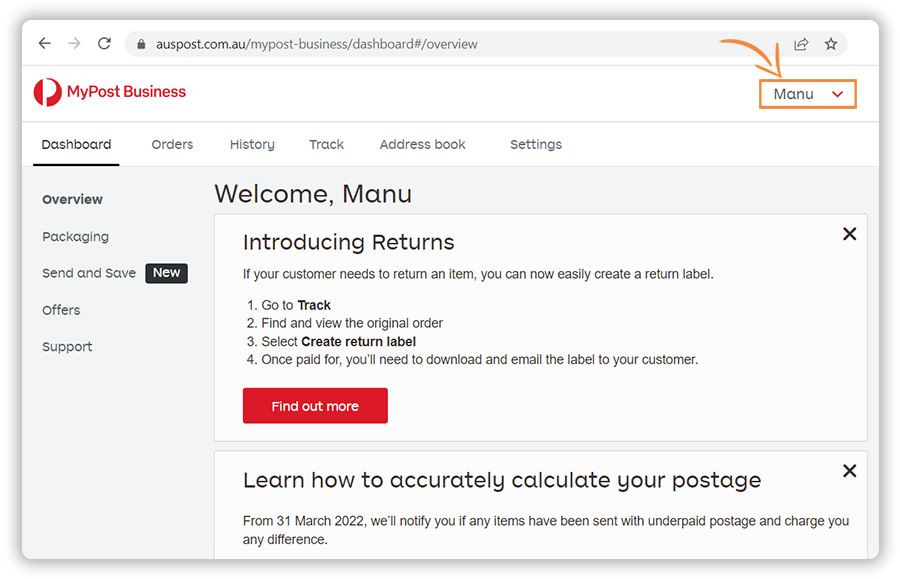 ---
Head over to Business details> Platform Partners
---
---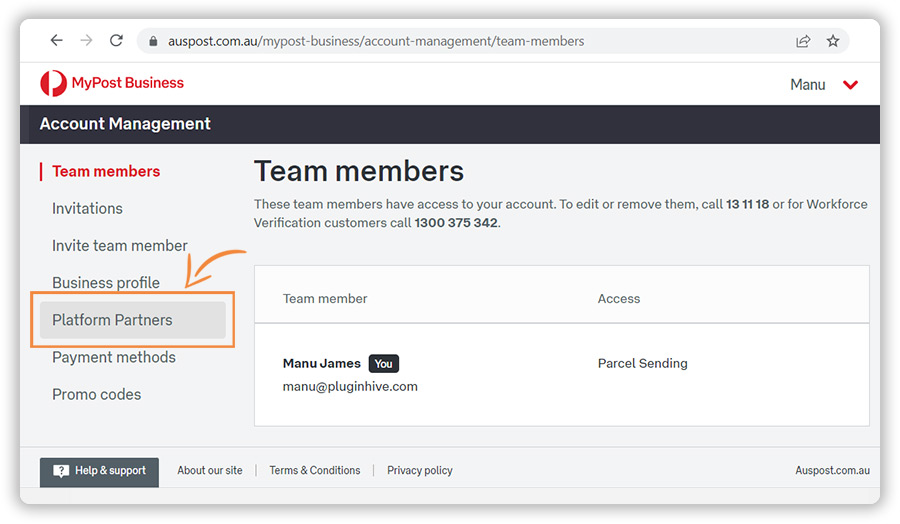 ---
Choose & connect the Platform partner PluginHive as shown below:
---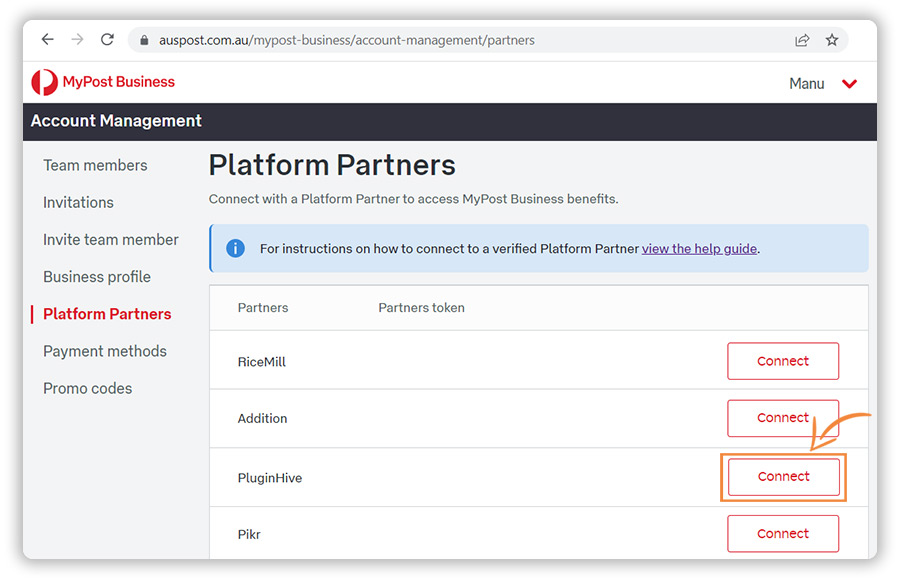 ---
Accept the Terms & Conditions and Continue.
---
---
Add a payment method by entering your card details & click on Add Card
---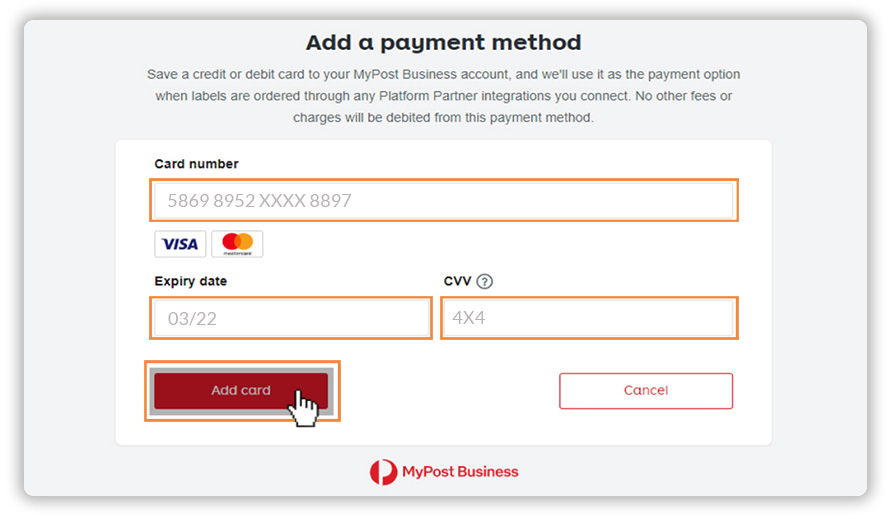 ---
Configure MyPost Business within Multi Carrier Shipping Label App
Head back to your Shopify store & install Multi Carrier Shipping Label
---
---
Under Apps select Multi Carrier Shipping Label
Inside the app go to Settings>Carriers>Australia Post My Post Business
---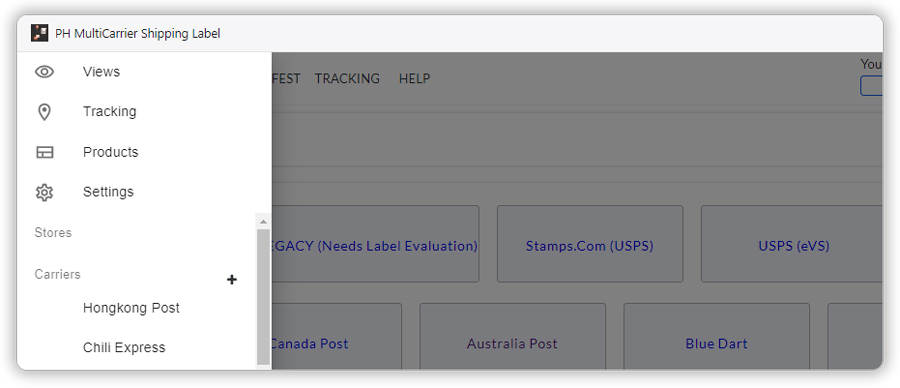 ---

---
Integrate the Australia Post with the credentials.
a. Go back to the Platform Partners & Copy Token & paste it in Merchant Token as shown below:
---
---
b. Choose the payment method as Stored Payment or Charge Payment. If you choose Charge Payment then you have to enter the Charge Account Number.
---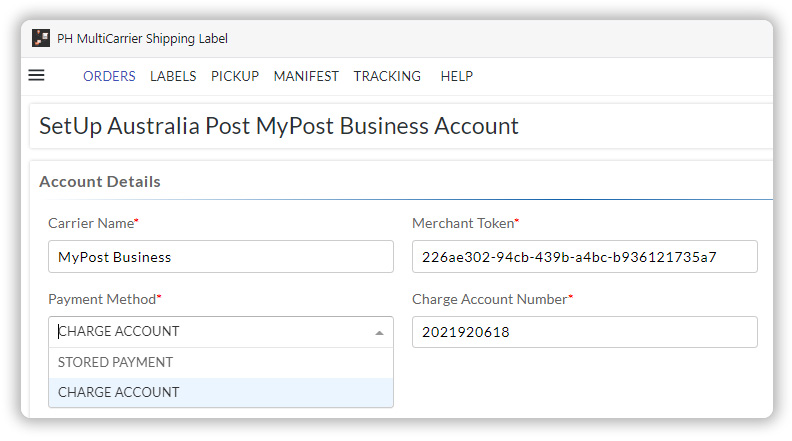 ---
2. Australia Post MyPost Business Rates at the checkout
Verify the carrier service list that you want to display at the checkout under Shipping Rates> Rate Automation as shown below:
---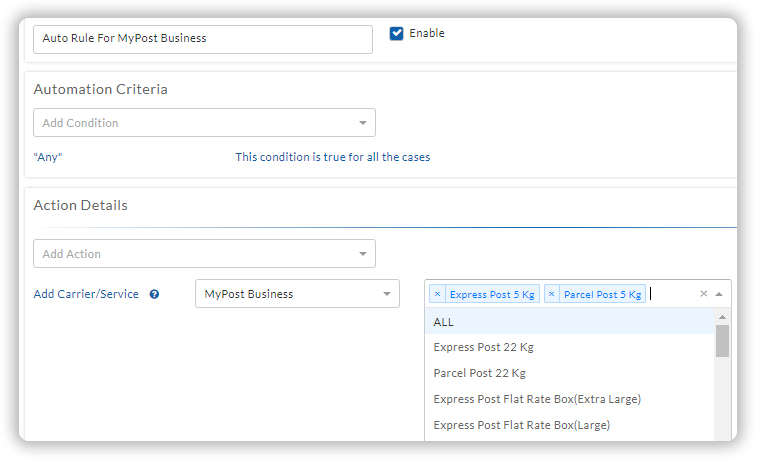 ---
After the verification is successfully completed you will be able to see the shipping rates at the checkout:
---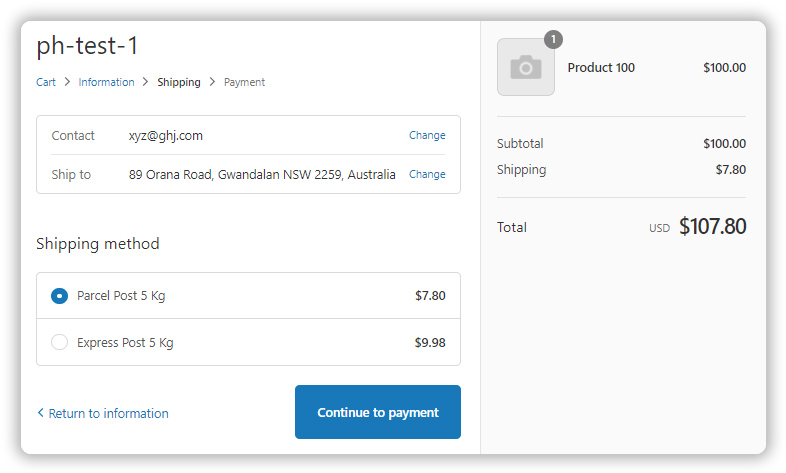 ---
3. Printing Australia Post MyPost Business Shipping Label
To print MyPost Business labels Select the order(s)> Generate labels as shown below:

---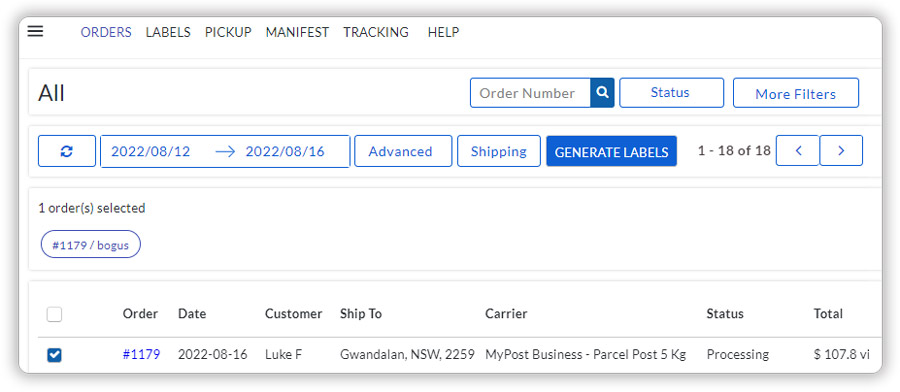 ---
Sample Australia Post MyPost Business label attached below:
---
---
4. Australia Post MyPost Business Tracking
Select the order(s) & click on Track your Orders
---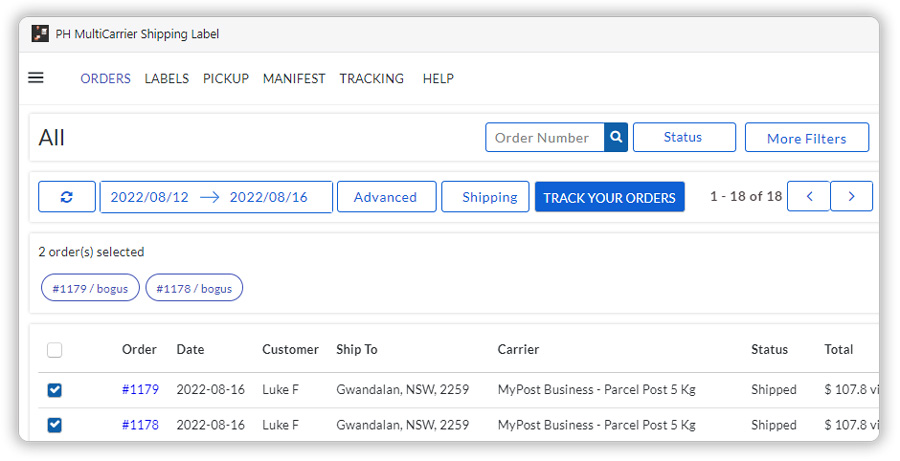 ---
---
PluginHive Multi-Carrier Shipping Label app for Shopify is an integrated Shopify app trusted by more than 100,000 merchants across the globe. Learn more about how PluginHive can help you scale your online business by meeting your shipping needs. Feel free to reach out to our team of experts to chat about your business needs and shipping set up.
---