Based in the northwestern part of the Indian Subcontinent, Rajasthan, VomMart has been growing exponentially as the one-stop-shop for all grocery needs. They sell almost all groceries & gourmet items, culinary equipment, and clothing items across India at a marginally low cost. VomMart has multiple vendors across the state to ensure a smooth delivery experience for the customers. 
With an increasing customer base and multiple vendors working for VomMart, PluginHive's WooCommerce Shipping Services became their one-stop shipping solution to streamline the entire shipping process for both their customers and vendors.
---
VomMart – Providing Authentic Products to Customers
After analyzing the products available in the market, Manish, the founder of VomMart, realized that there was a lack of authenticity & quality. He came up with VomMart based on this idea of providing authentic products to the customers & delivering them to the customer's doorstep.
"There are many platforms like Amazon but what we felt was that there is a lack in terms of the authenticity of the product. VomMart is actually filling up the gap by providing customers with quality products and post-delivery support," says Manish.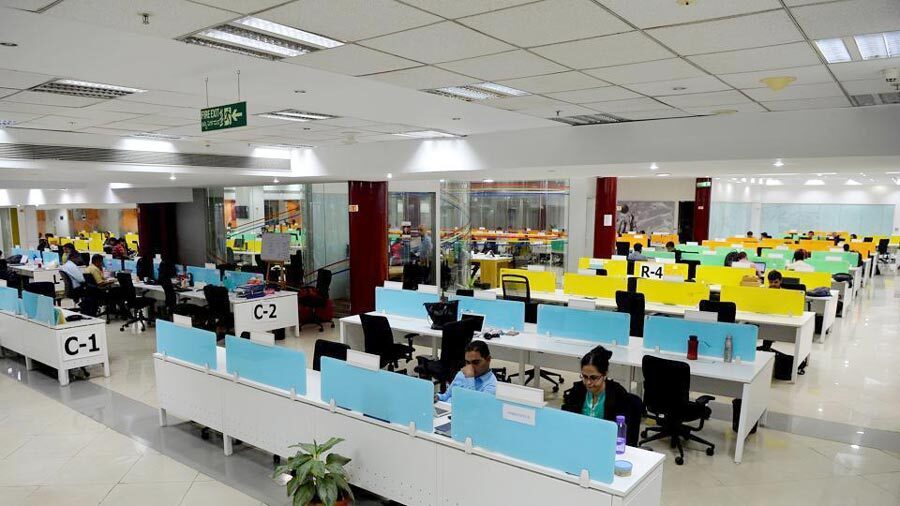 In comparison to the competitors, Manish felt that VomMart's success is based on its own strategy. He discovered that the most important factor is to expand locally & improve the overall delivery time.
"Even though our competitors started long before we did, we feel that all the strategies are quite different. Right now our strategy is not just limited to delivering products. We are focusing on expanding in local regions and improving our fulfillment channels. In every state of India, we are opening our fulfillment channels to provide fast delivery to our customers." describes Manish.
---
PluginHive WooCommerce Shipping Service: VomMarts's game-changer in multi-vendor shipping
One of the major issues Manish faced was to find a shipping solution that integrates with his WooCommerce multi-vendor store. That's when he discovered PluginHive on YouTube.
Manish also added, "I think PluginHive Shipping Service solution is the only plugin in the market till now that helps with this Multi-Vendor feature. I am even satisfied with the smooth interface of the Dokan Multi Vendor plugin that seamlessly integrates with the PluginHive Shipping Service. It gives a complete picture and easy accessibility to the users."
Before getting introduced to PluginHive's shipping solution VomMart team mailed the shipping labels manually to their vendors on receiving the orders. It was not only human error-prone but also became a hectic job for them.
There were a lot of plugins but PluginHive WooCommerce Shipping Service solved the problem by allowing vendors to generate labels with their 'From Address' and not from the VomMart store address. This was one of the biggest challenges we were facing and PluginHive's shipping solution solved it exactly the way we wanted it to do.

Manish Chandwani
With the WooCommerce Shipping Services plugin, Manish no longer had to be involved in the order processing. Instead, his vendors got an easy-to-use interface where they could fulfill the order right from their dashboard.
After using this plugin our vendor dashboard got a professional look. Not just that it reduced my entire shipping hassle of creating manual shipments. Our vendors now just have to click on a button, "Generate Labels" to create shipping labels and invoices from the dashboard itself.

Manish Chandwani
Talking about the other features he liked in the shipping solution, Manish mentioned "Honestly for stores shipping or planning to ship internationally, creating commercial invoices is the most tricky thing and if someone is not aware of how to do that, then definitely his shipment is going to get stuck in the customs. And I feel commercial invoice feature from PluginHive's side is one of the most interesting ones that I got to know."
---
VomMart & PluginHive building a multi vendor marketplace together
PluginHive provides VomMart a robust & scalable platform to deliver products to customers even in the most remote parts of India. VomMart can easily use the solution to build a multi vendor marketplace with 100s of vendors delivering all across the country.
To the question of whether Manish would recommend PluginHive to other online store owners with similar needs, he replied,
"Yeah definitely. Anyone who wants to reduce the hassle of creating shipments & wants to explore or expand the business into the international marketplace should definitely try PluginHive.
It's not just any Indian courier service, rather PluginHive integrates with top shipping carriers like FedEx, DHL, Australia Post, UPS & many more. Frankly, I think this is one of the best features one can have. These are the things that make PluginHive different from other shipping plugins in the market.

Manish Chandwani
---
Interested in reading more of our customer success stories? Learn more about how PluginHive's services are helping other online businesses around the world.