---
Do you know around 18% of customers abandon carts because the pricing is unclear?
One of the best ways to optimize your conversion & expand your business overseas is to let customers switch to their local currency. WooCommerce doesn't allow currency conversion on its own. So, here are some of the best free & premium WooCommerce multi-currency plugins to switch and display the cost in multiple currencies. Also, we have pointed out the benefits of the currency switcher to help you choose the right bet for your Woocommerce store!
---
Best WooCommerce Multi Currency Plugins
---
---
1. CURCY – WooCommerce Multi Currency – Currency Switcher
---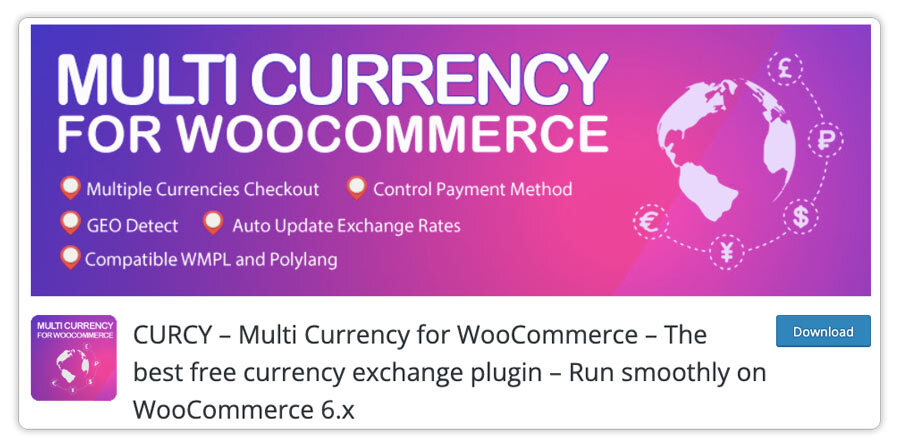 ---
WooCommerce Multi Currency is a must-have multiple currency plugin for your WooCommerce store if you are planning on an intuitive option that eliminates a huge chunk of your manual work. This plugin can detect the customer's location and switch to their native currency automatically and helps your store accept payments in multiple currencies. It works seamlessly both on the checkout page as well as the product details page. 
Features
Accept payment in all currencies or set one fixed currency
Easy interface with floating bars & widgets
Setting up exchange rates manually or automatically
Offers multi-currency for the product price, shipping price, taxes & discount price
Price
Free
Premium: $30/month
---
2. WooCommerce Currency Switcher by Woobewoo
---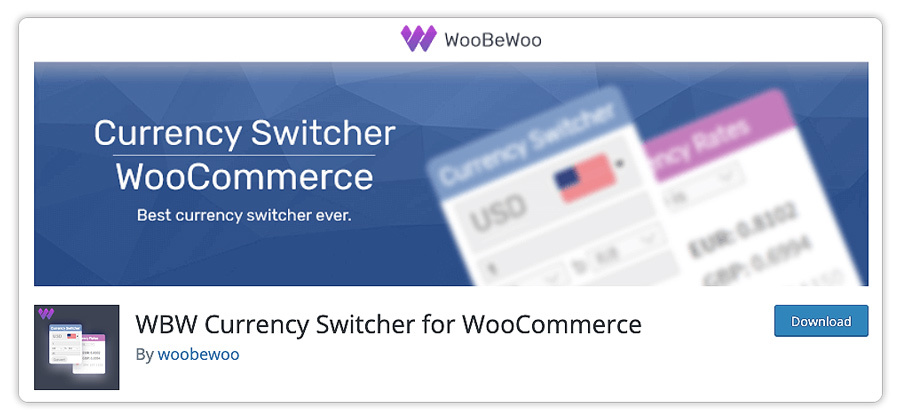 ---
WooCommerce Currency Switcher offers the latest exchange rates with crypto compare & free platform converters. It also allows you to display prices in multiple currencies, use an unlimited number of currencies, and set the exchange rate for each currency manually or automatically. The best part about this plugin is you can use this plugin within your smartphones.
Features
Unlimited currencies with adding & hiding options based on the requirements
Updating exchange rates on an hourly, daily, or even monthly basis.
Compatible with WordPress Themes
Customization of currency switcher design with preferred buttons, position & colors
Price
Free
Premium: $49/site
---
3. Currency Switcher for WordPress
---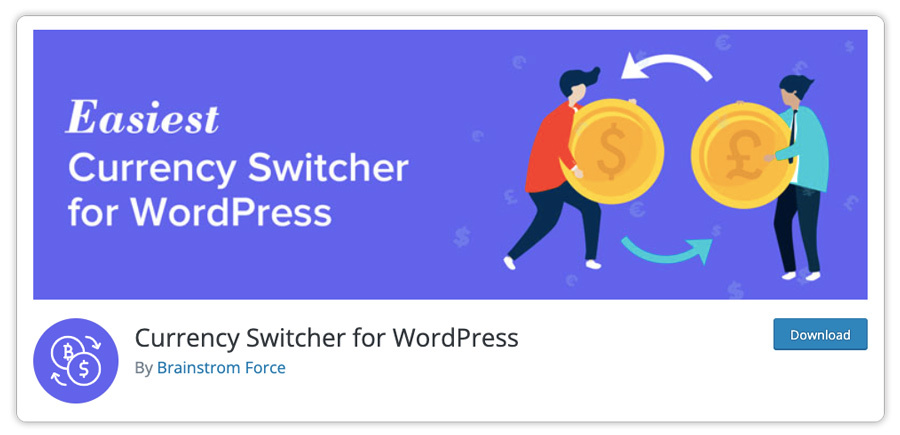 ---
Currency Switcher for WordPress is one of the widely used multi currency plugins. It is designed to help WooCommerce site owners to add multiple currencies to offer their customers a convenient shopping experience. This plugin can help you increase your overall sales by allowing your visitors to easily switch to their preferred currency.
Features
Fetching real-time exchange rates automatically
Unlimited currency options on your WooCommerce store
Switching to the preferred currency with a click
Price
Free
---
4. Price Based on Country for WooCommerce
---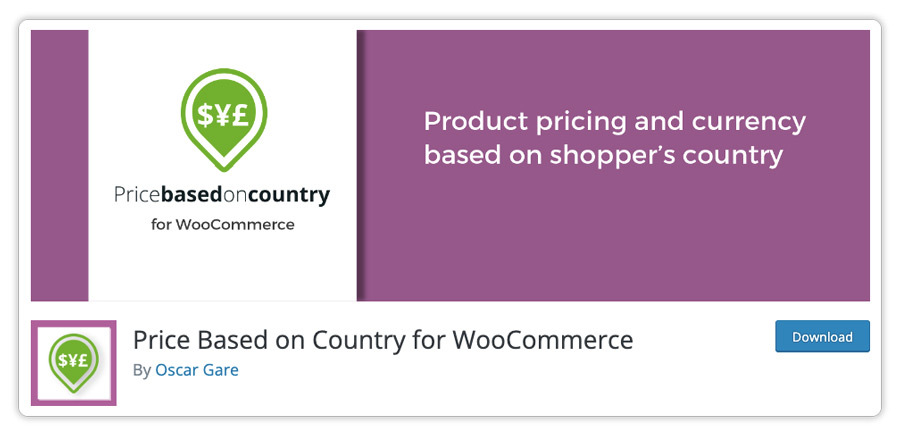 ---
Price Based on Country for WooCommerce plugin detects automatically the country of the website visitor through the geolocation feature & displays the currency accordingly. Also, when the country is changed at the checkout page, the cart & the product details are updated to display the currency of the selected country. This plugin turns out the best if you want to eliminate manual work with automatic exchange rates, CSV importer & exporter.
Features
Supports multiple currencies within your WooCommerce store
Allow customers to change the country at the checkout with the currency switcher widget
Compatible with WPML
Price
Free
Premium: $59/year
5. Premmerce Multi-currency for Woocommerce
---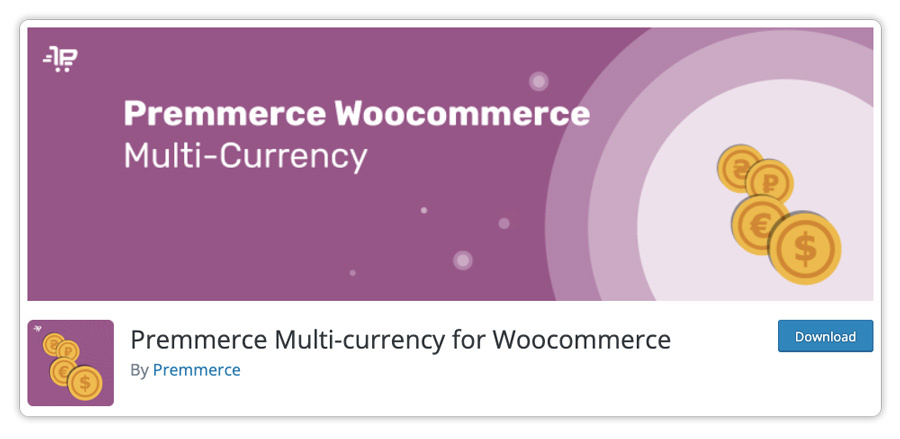 ---
Premmerce Multi-currency for Woocommerce enables you to start your multi-currency WooCommerce store with easy & flexible settings. It allows you to set the price for each product in different currencies at a professional level. It provides automated currency changes and geolocation support. Furthermore, it allows you to add a custom currency by displaying only the currency required for sale.
Features
Allows you to create two identical currencies with different exchange rates
Automatic currency rate updates
Supports multiple currencies on your WooCommerce store
Frontend price formatting
Price
Free
---
WordPress Multilingual Plugin (WPML)
---
---
Although we know WPML is one of the best multilingual plugins but there is more to it than just that. The plugin comes with multi-currency functionalities as well that let your customers convert the original currency on your store to their preferred ones. The basic version of this plugin will cost you $29/month which is perfect if you own a blog but if you are a store owner, the $79 version will suit you better.
Features
Run a multilingual e-commerce site with multiple currencies
Set custom pricing & shipping rates using configurable exchange rates
Easy switching to multiple languages & currencies on the front-end
Formatting currencies based on the requirement
Price
Free
$29/month
---
Benefits of WooCommerce Multi Currency Plugin
Improves Customer Experience
Improves the overall experience of your customers by offering the prices of your products in their native currency. They don't have to use other apps to convert given prices into the currency they are familiar with.
Automatic WooCommerce Currency Switcher
Most plugins offer hassle-free and automatic currency conversion in real time hence avoiding any confusion and inaccurate pricing.
Better business expansion
The right multi-currency plugin allows you to reach your audience worldwide and expand your business in different parts of the world.
---
Final Thoughts
With this, we conclude our list of WooCommerce Multi Currency Plugins and the benefits of choosing the right plugin for your business.
So, if you are looking for a plugin that allows you to offer multiple currencies within your Woocommerce store, then CURCY – WooCommerce Multi Currency and Premmerce Multi-currency for Woocommerce is worth a try.
However, if you are willing to give your customers a flexible experience, enabling them to switch to their preferred currency then WooCommerce Currency Switcher by Woobewoo & Currency Switcher for WordPress are the ideal bets.
Price Based on Country for WooCommerce also allows switching at the checkout with the currency switcher widget. But this plugin is best when you are looking for an automated solution with import, export & auto-update options.
We hope this article will help you choose the right WooCommerce Multi Currency Plugin.
---
Are you shipping internationally & interested in learning more about how PluginHive can provide you with the perfect shipping solution to meet the needs of your growing eCommerce business? Reach out for a conversation with our team of experts today. 
---