Printing shipping labels is one of the critical aspects of the shipping process & needs a lot of attention to get error-free labels. To print accurate labels it is important to choose the right printer. ZPL thermal printers are the best when it comes to printing accurate labels. These printers not just help in saving time & effort by printing quality labels but are also cost-effective.
In this article, we will discuss the best printer for shipping labels i.e. ZPL Printer, what are its advantages & how easily you can print labels from your Shopify & WooCommerce store. 
---
What is a ZPL Printer?
ZPL printer is a Zebra Programming Language thermal printer. Since it uses print language that draws elements like text, shapes, barcodes, and images, the ZPL printer is mainly used for printing quality labels. If you want to print labels with product names, barcodes, and SKU numbers & want to put a box with a specified thickness, it all becomes effortless with ZPL printers. All you need is a label printer that supports Zebra Programming Language (ZPL).
---
What are the benefits of using a ZPL Printer for printing labels?
Thermal printers like ZPL have unique strengths that make them an efficient tool for eCommerce merchants for printing shipping labels. Let's see the perks of using ZPL printers in detail:
The first and most important advantage is that it prints fast. Typically, thermal printers print around three times faster than any other printer. So, you can save a lot of your time and focus on the things that matter most.
Printing to a thermal printer like ZPL is comparatively more cost-effective as there are no ink or other refill costs. Hence, not just time, you will be saving a considerable amount too.
Since ZPL printers only use heat & not ink or toner, the labels never smear & help you provide clear labels reducing the chances of making mistakes.
With ZPL there is no need to print whole sheets of labels at a time. It's easy to print single or small batches of labels based on your business requirement.
---
How to easily print ZPL shipping labels with PluginHive Shipping Solution from your eCommerce Store?
If you are still struggling to get the best quality ZPL labels and the process seems complicated & time-consuming, PluginHive Shipping Solution can help automate it for you with Shopify Multi Carrier Shipping Label App and WooCommerce Shipping Services.
The first step is to download Zebra Browser Print & keep it running on your PC until all your labels are printed. Refer to this image below:

Once Zebra Browser Print is downloaded you will need to open the Multi Carrier Shipping Label App for your Shopify store or WooCommerce Shipping Services for your WooCommerce store. Now under the 'Carrier' section, you have to set the Label size as 4 x 6 and the Label format as ZPL for the shipping carrier with which you want to print ZPL shipping labels. Follow these steps to configure them correctly: Carriers> FedEx/UPS/Canada Post> Other Details.
Refer to the images below for a better understanding: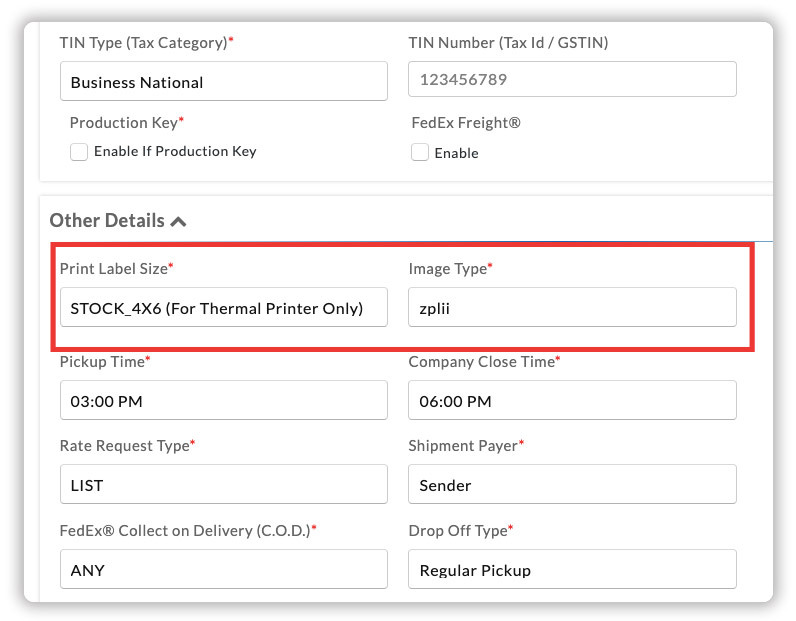 [NOTE: You can print ZPL labels for FedEx, UPS & Canada Post]
After configuring the label size and format, you have to select your ZPL printer under the 'Thermal Printer Configurations' section as shown below:

Now the final step is to come to the Order section and select the order/s for which you want to print ZPL labels and click on 'Print ZPL' under the Shipping button as shown below. You can even print in bulk with just one click!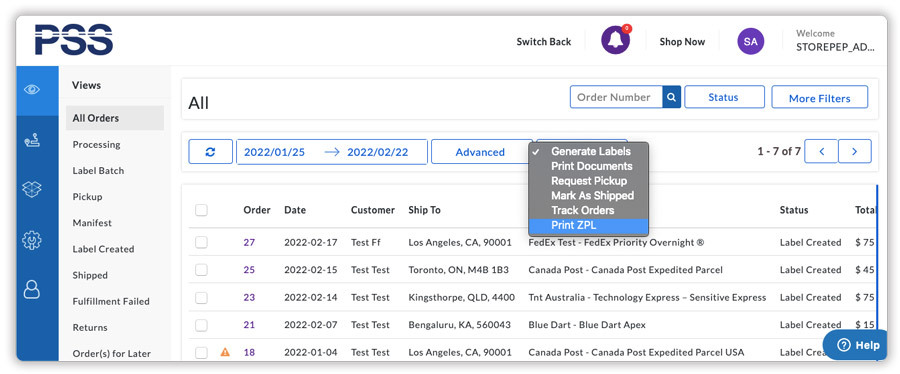 So that's it!
To know more about this & other shipping-related queries reach out to our support team.
---