Counterfeit sporting equipment poses a huge problem across the world and cricket equipment is not immune. Many new and veteran players struggle to decipher what's fake from what's real. It's a problem that Karthik, owner of Brewing Cricket with his partner is successfully providing a solution to, both within their home city of Bangalore, India and around the world.
Counterfeit Cricket Equipment: A Real Problem in India & Around The World
Before Brewing Cricket began in 2018, there were no exclusive cricket stores in Bangalore. "We had to go searching around town trying to find the right kind of equipment," says Karthik, along time player himself, who describes the huge amount of fake cricket equipment he would find while searching various sporting stores. He would also see kids at cricket matches missing essential items or having products they didn't need.
---
---
"A lot of people were getting cheated, especially parents who wanted their kids to be part of the game and would spend money not knowing if it was an original product or if their kid required these items at this age," says Karthik.
After almost purchasing a fake bat at a store in Bangalore, Karthik knew that if there was something missing from the market, he could speak with the equipment brands themselves and come up with a solution.
---
From a 160 sq. feet Garage to Successfully Fulfilling 300-500 Orders Per Month
Karthik began his business in his 160 sq. feet garage and began approaching brands to partner with them directly. "Our main concept was to handpick the products," he says, "You should be able to feel and know how it works. We go to the factories and we handpick all the gear. I pick out what I think is budget-friendly, safe, and of good quality at the same time."
---
---
Brewing Cricket offers both online and offline options, has a storefront located in Bangalore and Singapore, and ships its products to customers across the globe. The buying process is a little different because the Brewing Cricket team wants the customer to be able to see and feel each bat and know it's the right fit before it's shipped. "A customer only has to buy once and when we take care of their needs, they become our customer for life," says Karthik.
---
---
Offering Customers Accurate Carrier Calculated Shipping Rates at Checkout using PluginHive
The business works with two shipment carriers. "We've tried a lot of shipping companies and after a lot of do's and don'ts we picked these two because it's not about the service, it's the safety of our product. DHL does a great job internationally and is very professional. They don't go around the bush. We chose them for our customers internationally. And for India, we chose Delhivery and we didn't have any issues from day one."
In need of a system that would integrate their shippers, DHL Express and Delhivery, with their Shopify page, the Brewing Cricket team found PluginHive on Youtube, and after viewing videos that took care of the issues they had, decided to reach out.
---
From the day one, it's been happy days. The PluginHive onboarding process went well, noting that they had some issues but every email and call was answered promptly and all issues were taken care of immediately. I have already recommended PluginHive to 3 to 4 of my colleagues and friends and they've started to talk to you already.

Karthik
---
So far, Brewing Cricket only uses PluginHive's automated carrier-calculated rates using the Shopify Multi-Carrier Shipping Label App but, looks forward to using the app to ease the process for generating labels.
---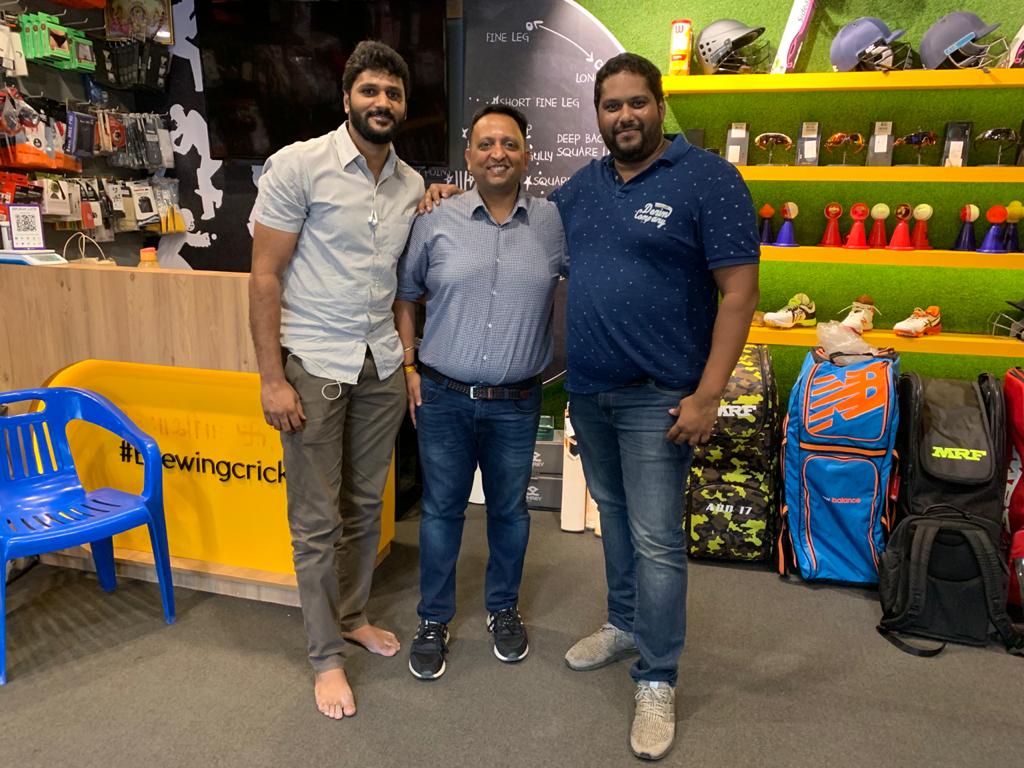 ---
"We're just growing so fast and we've just been copy and pasting the address only," says Karthik, emphasizing the need for something that can print the labels without any manual input. For the sport of cricket, there will likely remain counterfeit issues for years to come, but for businesses like Brewing Cricket, they can begin to offer players the chance to purchase real equipment at reasonable prices, so the sport can be played as authentically as possible. There continues to be a need right across the world.
---
I definitely believe the future is online and we want to grow the capacity that we are in now. We are planning to integrate a lot of our systems so we can compete around the world. We want to grow and we definitely will grow.

Karthik
---
Interested in reading more of our client PluginHive customer stories?
Contact PluginHive Customer Support to learn more about how our services are helping other online businesses around the world.