98/100
Customer Satisfaction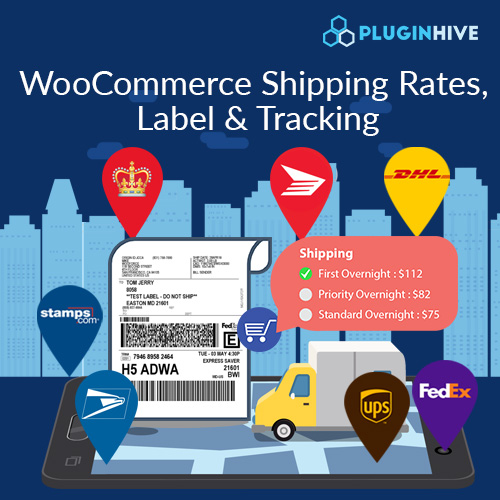 WooCommerce Shipping Rates, Labels and Tracking
Shipping is, after all, a part of your branding and a crucial aspect that defines the success of your WooCommerce store. If you don't have the right shipping strategy, you may end up with unhappy customers. Choose the right WooCommerce Shipping Plugins to help you grow your business.
Shop now
Explore the
Best WooCommerce Shipping Plugins
WooCommerce

Bookings and Appointments
Save time and money by managing all your bookings with an elegant, efficient and affordable WooCommerce bookings system. Get yourself a virtual receptionist that makes no mistakes and works 24/7.
Shop Now
Explore the
Best WooCommerce Bookings Plugins
Shopify Shipping Rates, Labels and Tracking
Shipping is a crucial aspect that defines the success of your Shopify store. In order to get the most out of Shopify shipping, you must choose the right shipping carrier as well as a robust shipping solution. Choose from the best Shopify shipping apps to automate Live Shipping Rates, Generate and Print Shipping Labels, and Provide Live Shipment Tracking to customers.
Shop now
Explore the
Best

Shopify


Shipping

Apps



Support
We support at every step of your journey with our product. Expect prompt replies and hassle-free updates.
Quality
We've strengthened our quality processes over the years and our products come with the best quality.
Money Back
We're a customer-centric company and strive for happy customers. Get a 30 days 100% money back guarantee.