Good News!
Did you know that the WooCommerce Bookings and Appointments calendar now has a completely new and improved look?
Well, we are highly excited to let you know that we've released version 1.2.5 of our WooCommerce Bookings and Appointments Plugin Free that showcases the new and improved calendar design. Our team had been working hard on giving the Bookings calendar a more user-friendly and modern look. See it yourself!
WooCommerce Bookings and Appointments Free (Version 1.2.6 and above)
      The plugin now contains various major changes in the UI and design which makes your calendar look sleeker and the user interface highly intuitive. Following are some of the changes done:
The Booking calendar has a single color throughout and a coordinating color for the dynamic cost and booking details box which makes it look more elegant.

Hovering feature has been provided to make the navigation more intuitive and life-like.

 

The time-slots in the date and time calendar now come in boxes with the start and end time displayed. This was a much-needed change.

There's a scroll-bar provided to scroll through the time slots—a very useful feature indeed. Before this, the calendar height increased to a great extent when the duration of appointments was a short one with many time slots on offer.

Option to switch back to the old/legacy Booking calendar design.

Option to choose from a wide variety of in-built calendar templates.

Ability to customize Booking calendar based on your website theme(available only with the Premium version).
Wait, there's more!
Admin has a few default calendar design templates to choose from. You can choose the one that suits your website design.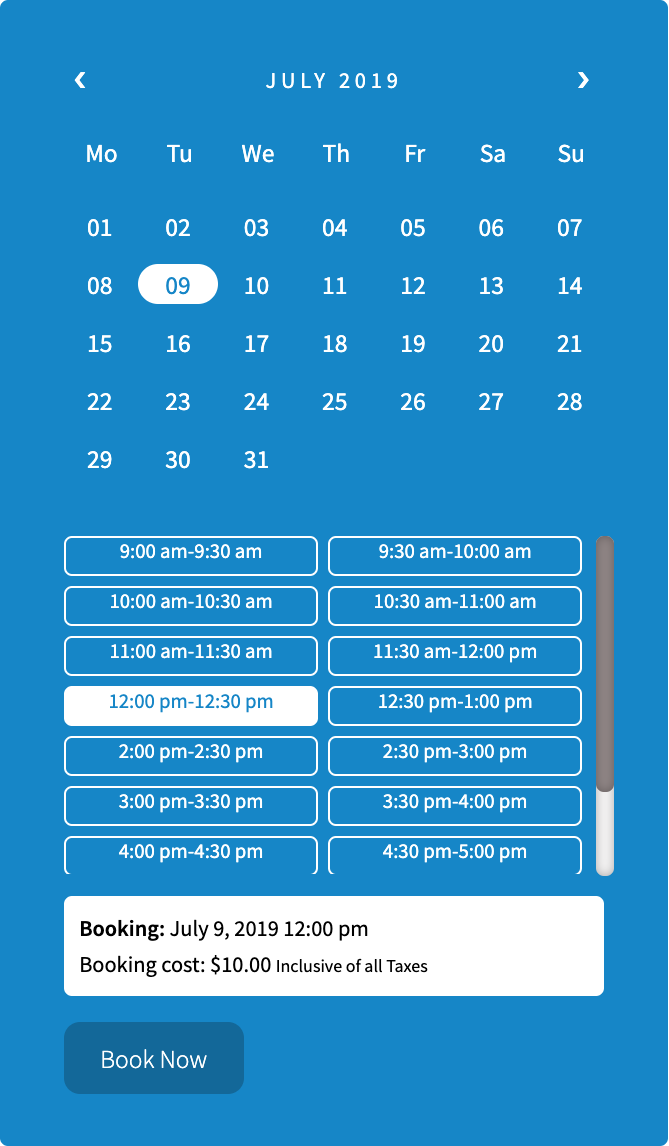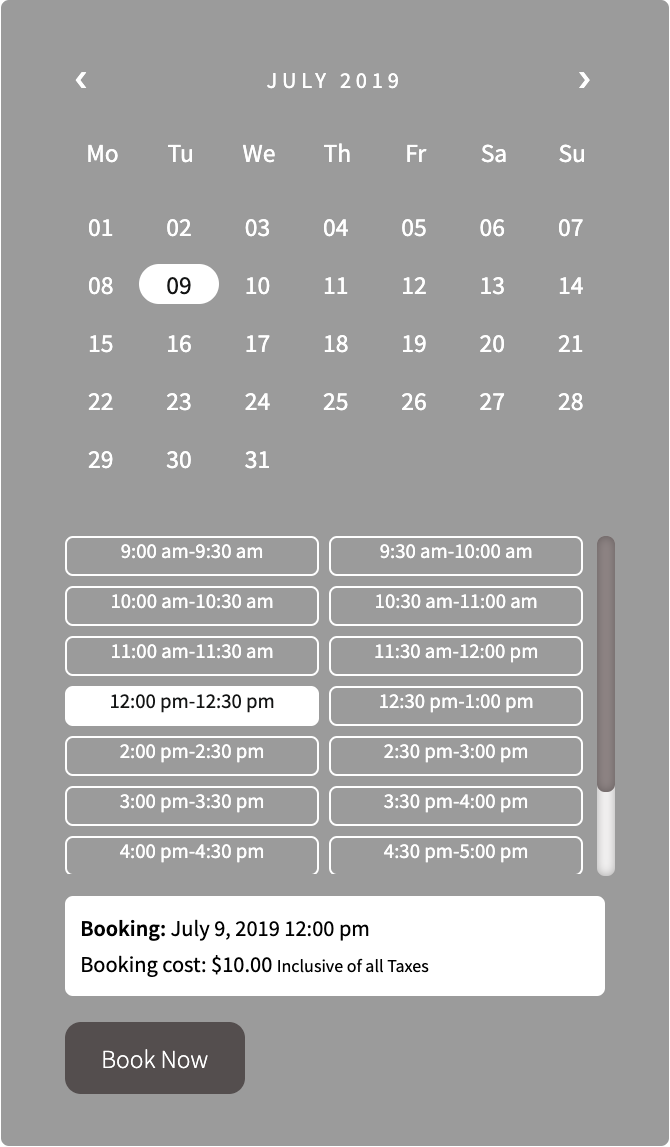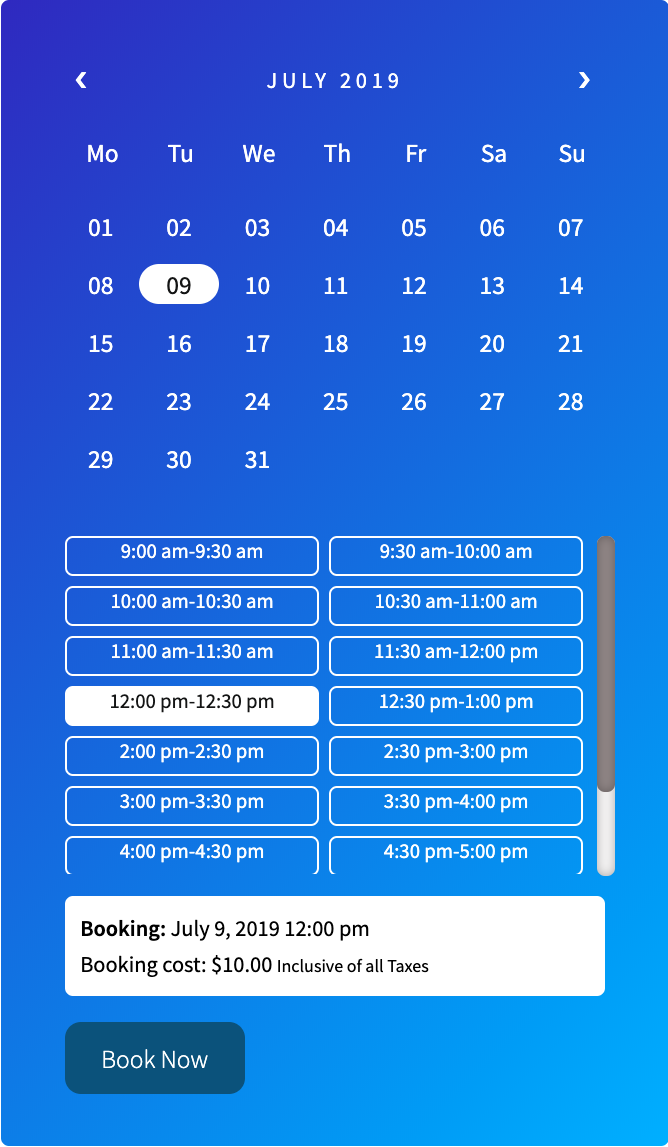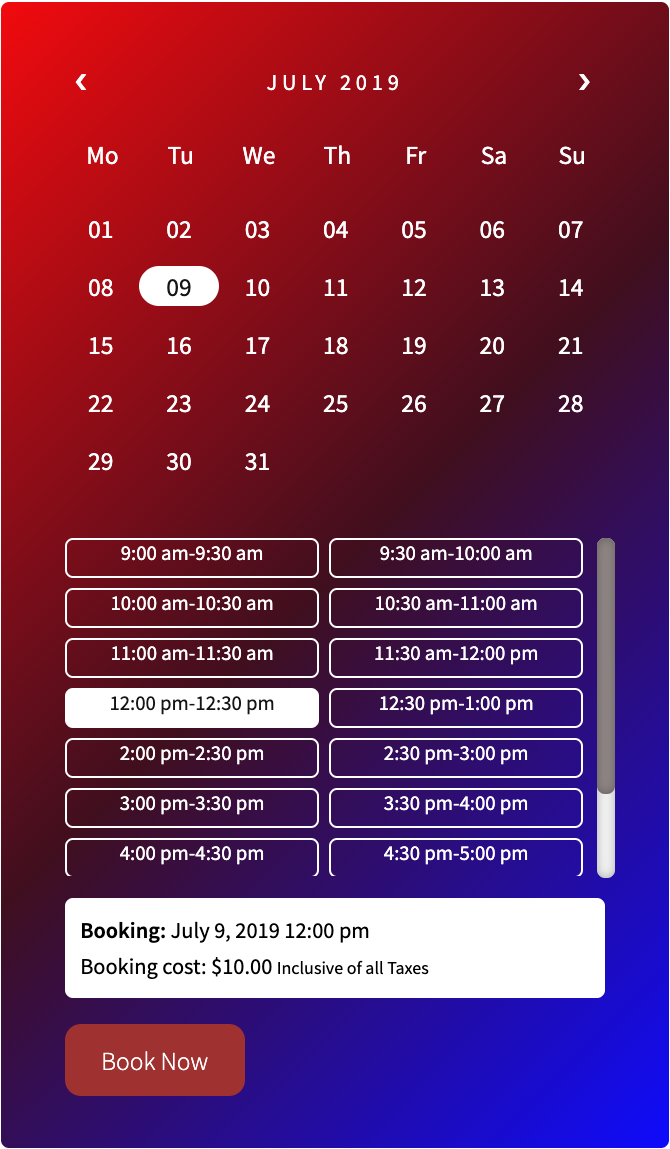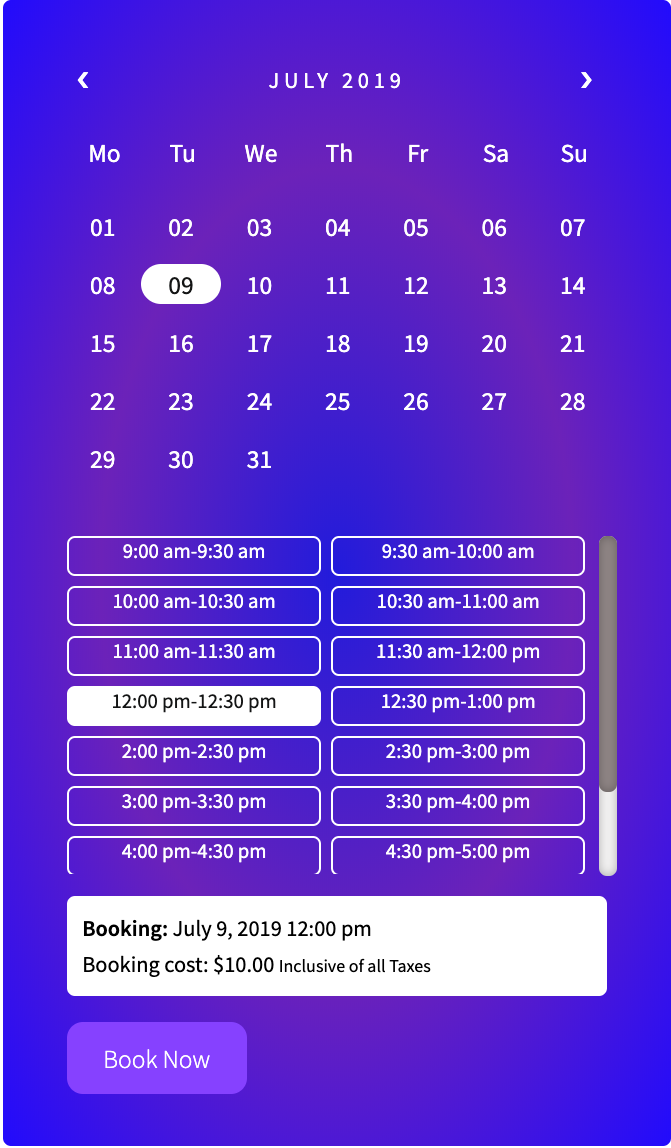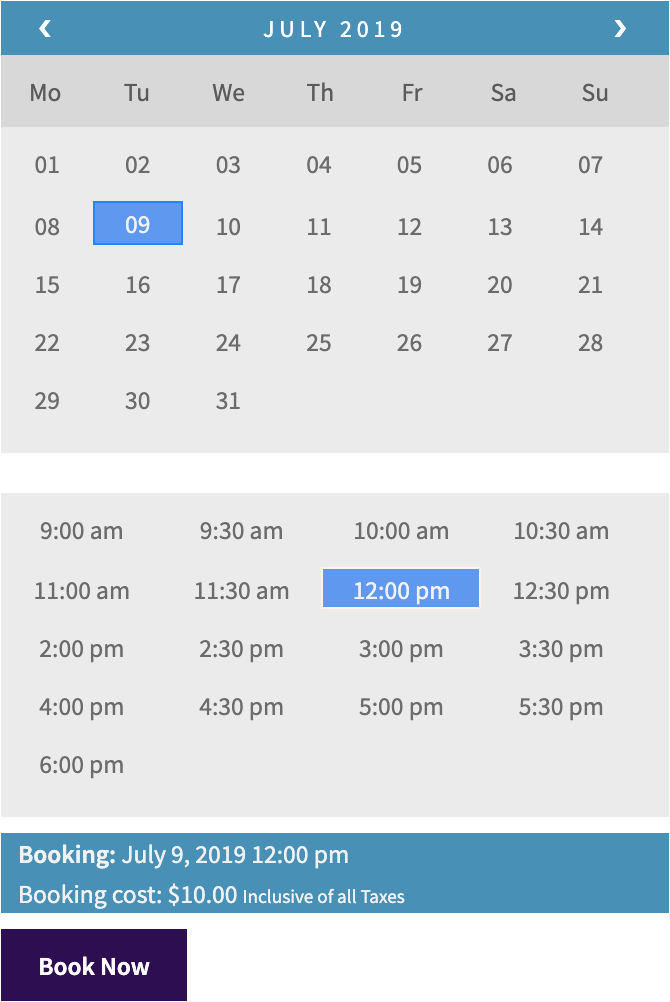 If you've been already using the plugin and feel that the older design is still the best, no worries, we've got you covered. The newer version does have the legacy design backward compatibility. If you want to stick to the same design, we respect your decision. 
Note: The new design has been released only in our free version and will soon be available in the premium version as well.
So, now that you've seen the various calendar templates, we'd like to hear your feedback. Let us know in the comments how you feel about the new design overhaul!
If you need any help then feel free to Contact PluginHive Customer Support. Our support team should be able to help you set Bookings on your WooCommerce website. Learn more about WooCommerce Bookings and Appointments Plugin. 
Good Luck! 😊