Sendle is an Australian-based courier company that provides services locally throughout Australia as well as internationally to most countries around the world. It provides fully carbon-neutral services and is the top competitor for the government-owned Australia Post.
For businesses based on eCommerce platforms like WooCommerce, Shopify, Magento or BigCommerce, you will need a "Sendle API Key" and "Sendle ID" to automate Sendle with any shipping solution. Follow the below steps to get the required Sendle API Key and Sendle ID.
---
On this Page
---
For any eCommerce store owner using Sendle to handle the shipping process, the below applications help you integrate Sendle with your online store and automate the complete shipping process.
Signup for an account with Sendle
For generating Sendle ID and API Key, you need to have an account with Sendle. Register for a personal or business account with Sendle.
---
Verify your Email ID to activate your Sendle account
After you create the account, you have to verify your email address to activate your Sendle account.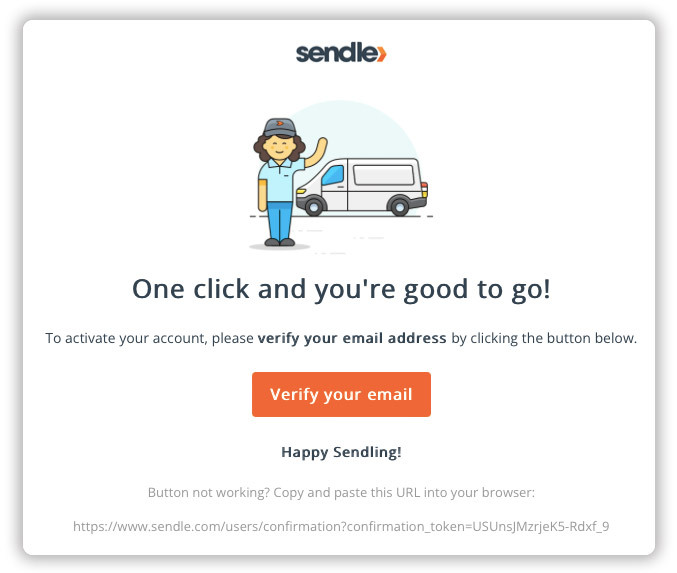 ---
Generate Sendle API Key and Sendle ID
Once the account is activated, head to Settings --> API under your Sendle dashboard and fill up the details.
After you fill up the details and proceed, your Sendle API Key and Sendle ID will be generated.
---
Integrate Sendle with your eCommerce store
Once you get the Sendle ID & API Key, you can integrate EasyPost with your eCommerce store (Shopify, WooCommerce, BigCommerce and Magento) and start shipping. Ensure that you enable the "Production key" after adding the Sendle account details.
---
PluginHive allows eCommerce merchants to streamline their Sendle shipping process right from cart to customers' doorstep through real-time shipping prices, tracking options, automation of shipping labels and more. Learn more about integrating PluginHive shipping solutions into your eCommerce store by reaching out to our customer support team.