Jennie is an artist. Her paintings are loved by not only people from her city but from all over the world. She has a beautiful website where she sells her paintings. She is extremely happy with her success and the appreciation she gets for her paintings. 
Jennie also takes painting classes at the later time of the day when she is not painting. Teaching the art of painting is her passion and she loves to share the knowledge that she has gained over the years. People love the useful tips and tricks she shares in her painting classes. She is also very patient in handling questions. With the growing popularity of her classes, Jennie now gets over 70 emails and calls every day from painting lovers to book her classes. She maintains a register for herself where she records the bookings that she gets over calls and emails.
However, it is highly time-consuming and difficult for her to maintain the register with the growing no of calls. Moreover tracking the payments is a hassle in itself. So, she appointed an assistant to do it for her. However, even with the assistant onboard, she still has to face over bookings, double bookings, and late payments because of the mistakes her assistant makes. She faces embarrassing situations and unhappy people who happened to be double booked.
Jennie did not know how she could solve this problem of handling the growing no of bookings. Her assistant did not help her either. She researched online and consulted her friends and then decided to go for an online booking system. This was easy since she had a WordPress website. She found out a woocommerce plugin that can do the job for her. Going for a booking plugin seemed to be the best solution. Jennie could not believe it when she found out how easy it was to set up a booking solution and wondered why she hadn't done it until now.
This is how Jennie solved her booking problem using the PluginHive woocommerce bookings and appointments plugin.
Step 1 :
Jennie purchased and installed the woocommerce booking plugin from here: https://www.pluginhive.com/product/woocommerce-booking-and-appointments/
Step 2 :
She then added a new product to her website for her classes :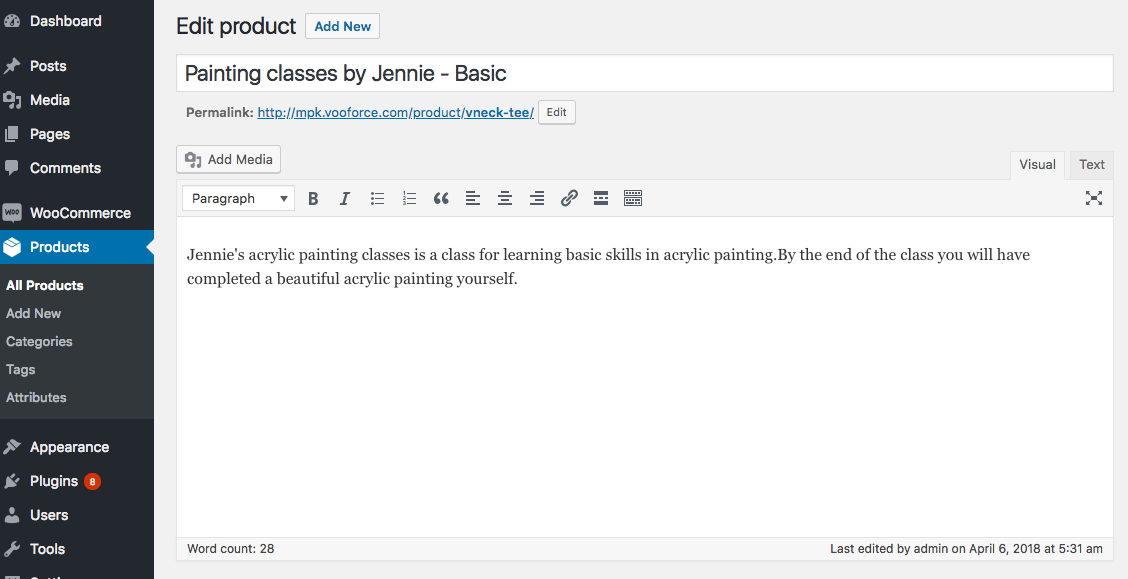 Step 3 :
She converted this product into a bookable product and configured it based on her requirement.
She took 3 classes every day at 2.00 pm, 4.00 pm and 6.00 pm.
And Ta Da  !!!
She now has a booking system for her classes which looked like this :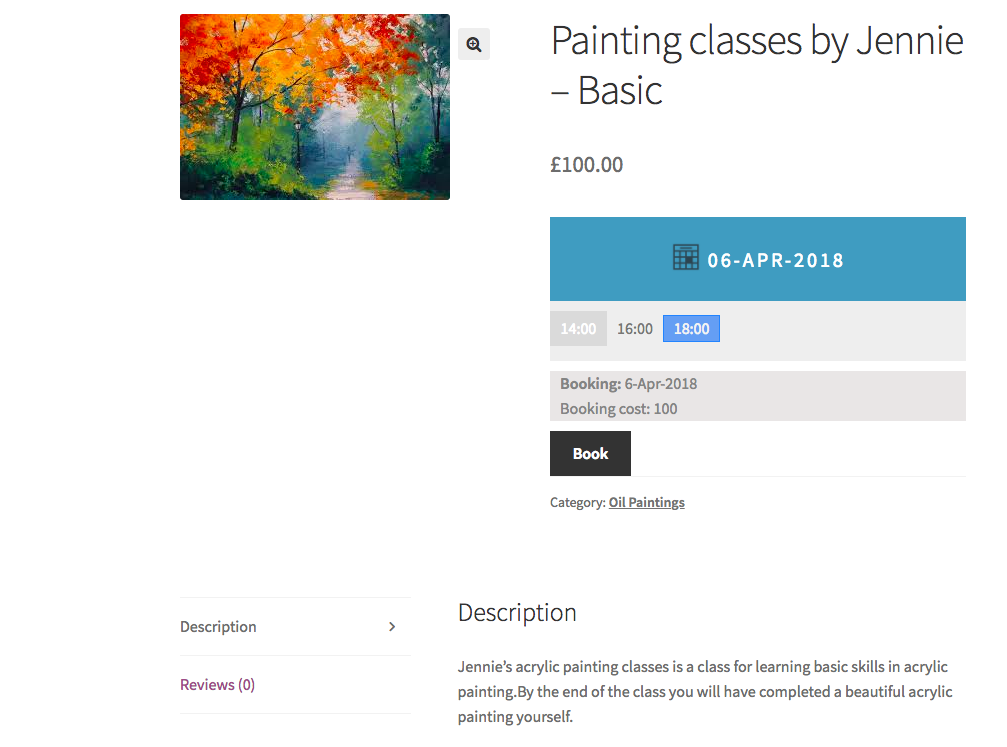 Jennie does not like to work on the weekends and prefers to spend time with her family and reading books. The plugin also provided her with an option to set weekends as non-bookable.
Jennie has now successfully shifted to an online booking system with these 3 easy steps.
Now people could come to her website, go to the classes product, select a date and time for the desired class and book it.
So how has Jennie's life become better?
All the time that Jennie spent in maintaining a register for bookings is saved. She is also saved of the time that she spent on calls and emails. She does not have to recheck the available time slots every time she has to take a booking. The plugin does it all for her.
She is saved from all the embarrassing situations where she had to face people who were double booked and had to be denied a class.
She does not have to manually record the details about her students. The plugin does it for her.
She can now promote her classes online
With all the time saved Jennie is now able to spend more time on her paintings and add an extra painting to her beautiful collection. She also spends her weekends with her family and with her books.  🙂