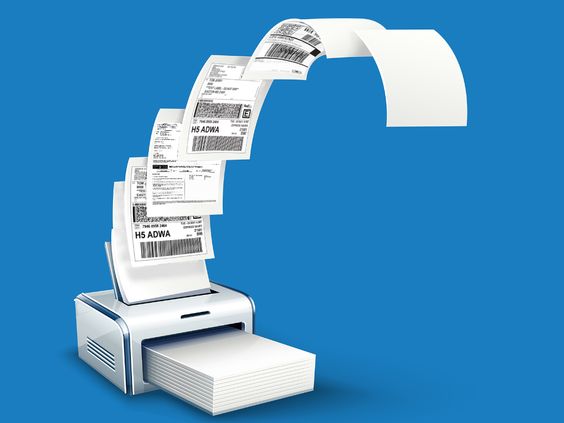 Streamline PostNord shipping label printing
Effortlessly print PostNord shipping labels directly from your WooCommerce dashboard, saving time, ensuring accuracy and reducing the risk of errors and delays in shipments.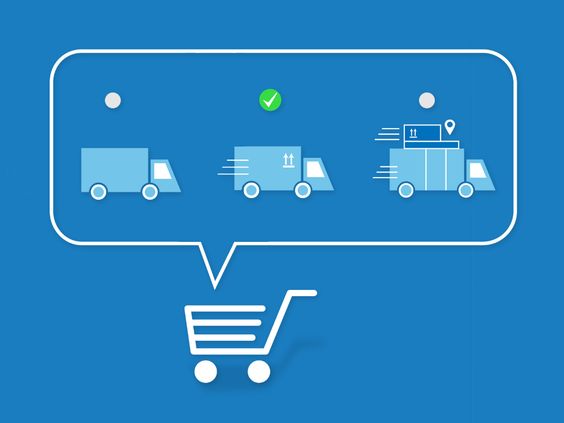 Seamless global shipments with all shipping documents
Simplify international shipping by printing essential forms like CN22, CN23 & commercial invoice from WooCommerce dashboard, ensuring smooth customs clearance.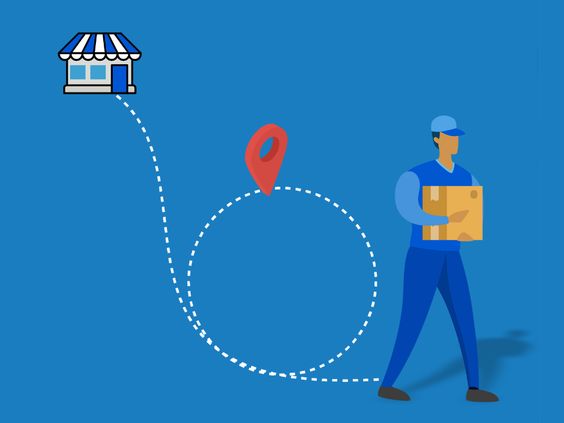 PostNord tracking with email notification to customers
Provide exceptional service by enabling PostNord tracking and automatic email notifications to keep your customers informed about their orders' journey.
AUTOMATE Postnord shipping on your WooCommerce store
Integrate PostNord with your WooCommerce store using WooCommerce PostNord Shipping plugin with Print Label.
The plugin automates the order fulfillment process by printing PostNord shipping labels in bulk right from the WooCommerce dashboard, and automatically adds the PostNord tracking details within the the WooCommerce orders.
Download & Print PostNord Shipping Labels from WooCommerce Dashboard
Print PostNord shipping labels for different PostNord domestic and international shipping services directly from within the WooCommerce orders page.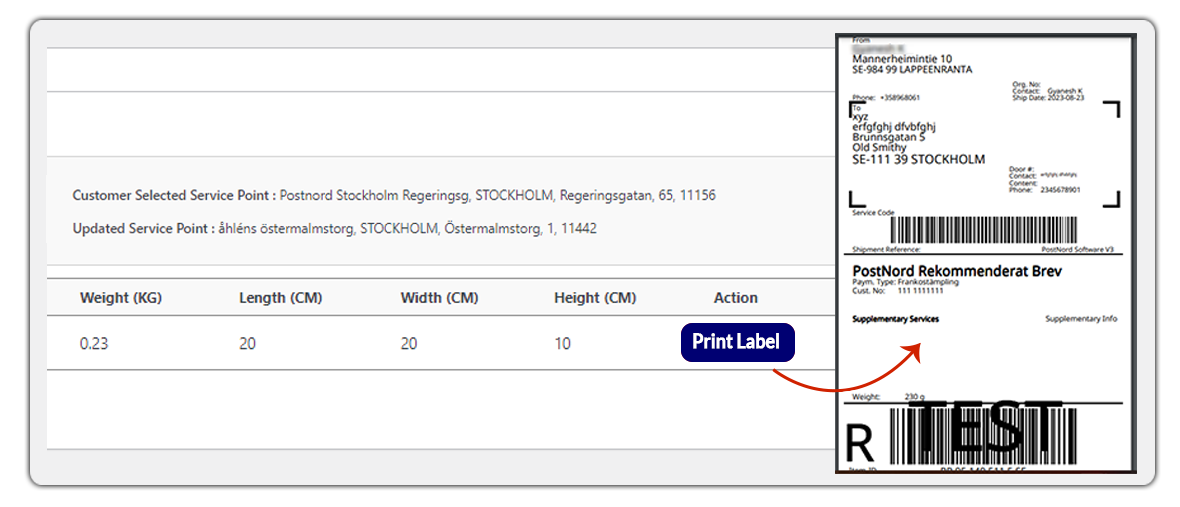 Download & Print International Shipping Documents
Elevate your international shipping game by effortlessly generating essential forms like CN22, CN23, and Commercial Invoice through your WooCommerce platform. This integration guarantees a smoother customs clearance process and minimizes any potential hiccups in the journey of your packages.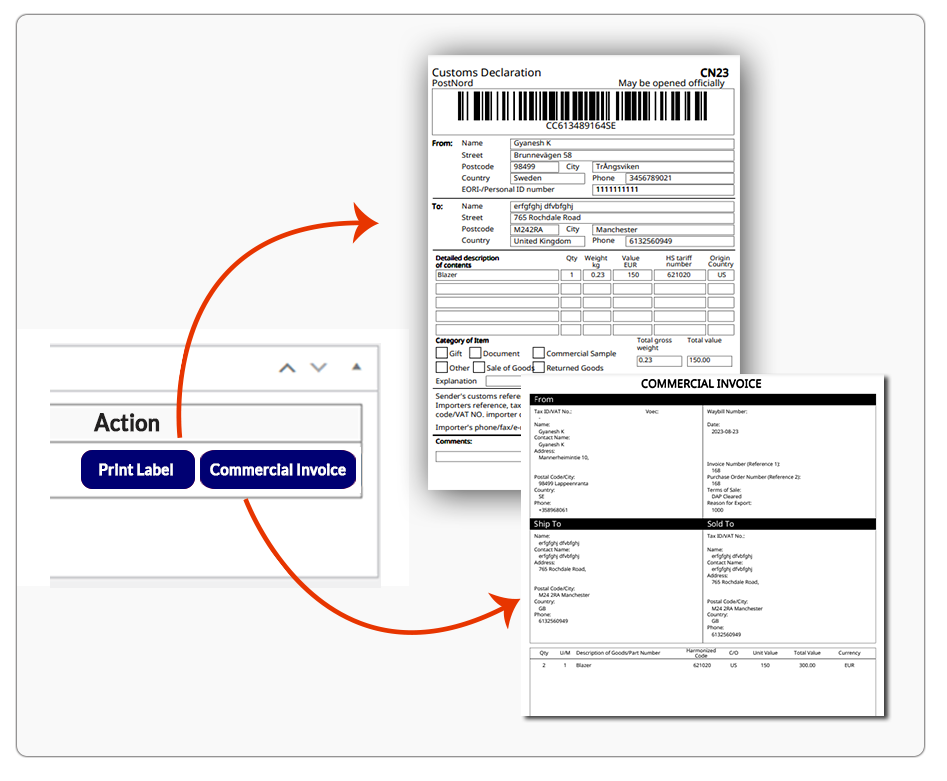 Postnord service points for a convenient & Affordable shipping
A PostNord service point is a location where customers can pick up or drop off packages. These points can be found in convenience stores, grocery stores, and other retail locations.
PostNord service points offer a number of benefits to both WooCommerce owners and their customers, including convenience, flexibility and security.

Track WooCommerce PostNord Shipment in real-time
The plugin automatically adds PostNord shipment tracking number to the WooCommerce orders. You can use the tracking number to track shipments & ensure timely deliveries.
It also sends PostNord tracking number to the customers via order completion email so that they can track their orders without having to call you for the delivery status.

WooCommerce PostNord Shipping Labels & Tracking

Integrated PostNord Shipping Solution for
WooCommerce
WooCommerce PostNord shipping plugin is an integrated PostNord shipping solution that lets you print PostNord shipping labels & track PostNord shipments from your WooCommerce dashboard.
Global Coverage with PostNord Shipping Services
You can choose your preferred shipping services for Sweden, Denmark, Finland and Norway or international PostNord services to ship your orders. This way you can ship within Sweden & across the globe without any hassle.

Efficient PostNord Parcel Packaging Methods
You have total control over how the products are packed. You can choose from the cost-effective Weight-based packing or Box-packing if you use your own custom boxes to ship the products.

Tracking Email Notifications for End Customers
Once your orders are shipped the tracking details are saved within the WooCommerce orders. The plugin also sends tracking details to the customers via email notifications.
why choose PluginHive WooCommerce PostNord Shipping Solution?

1000+ Five Star
Customer Reviews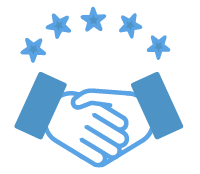 98% Customer Satisfaction Rating
for Fast & Excellent Service

Best WooCommerce Shipping Integrations
with 5+ Years of Existence
Supported PostNord Shipping Services
CREATE PostNord SHIPPING Carrier ACCOUNT
You need to enter the following details for the App to work. You can get these details from PostNord.
PostNord Customer Number

Address Associated with the PostNord Account