WooCommerce Recurring Bookings & Appointments
WooCommerce Recurring Bookings and Appointments add-on allows customers to do recurring bookings with the help of WooCommerce Bookings and Appointment plugin.
This add-on is NOT a standalone WooCommerce Recurring Bookings solution

It only works with WooCommerce Bookings and Appointments plugin and supports recurring bookings for Bookable Products only

This plugin comes with a one-time payment for all recurring bookings and does not provide for subscription payments
WooCommerce Recurring Bookings allows you to provide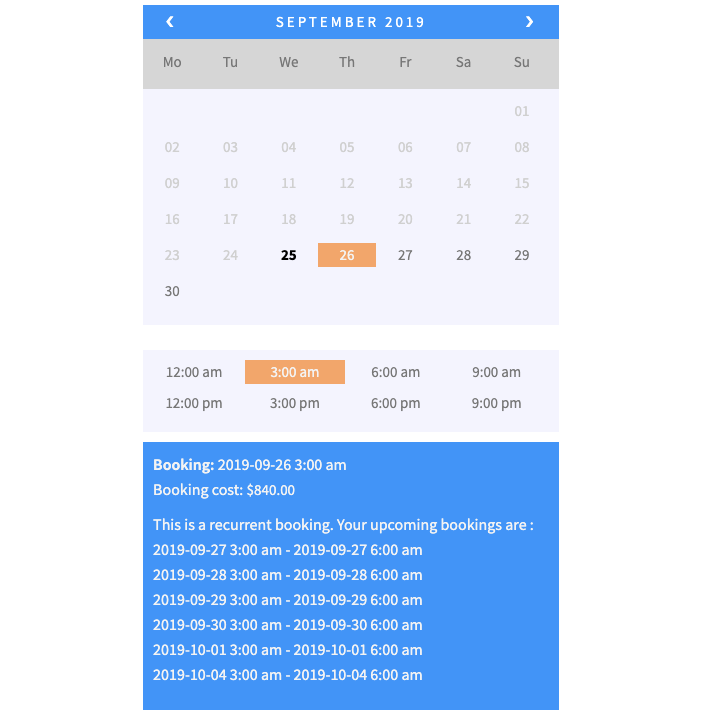 WEEKLY RECURRING BOOKINGS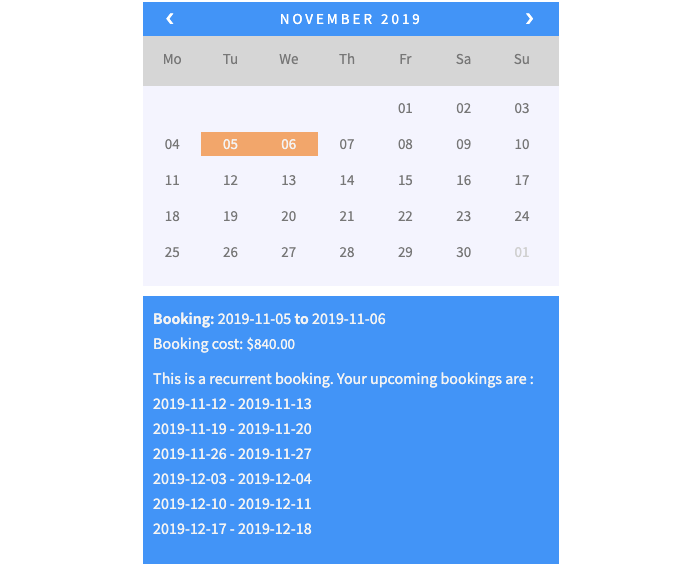 MONTHLY RECURRING BOOKINGS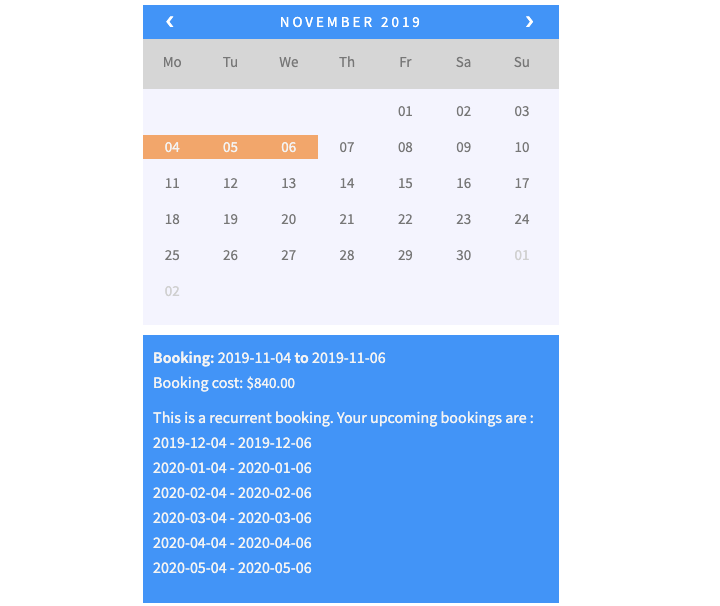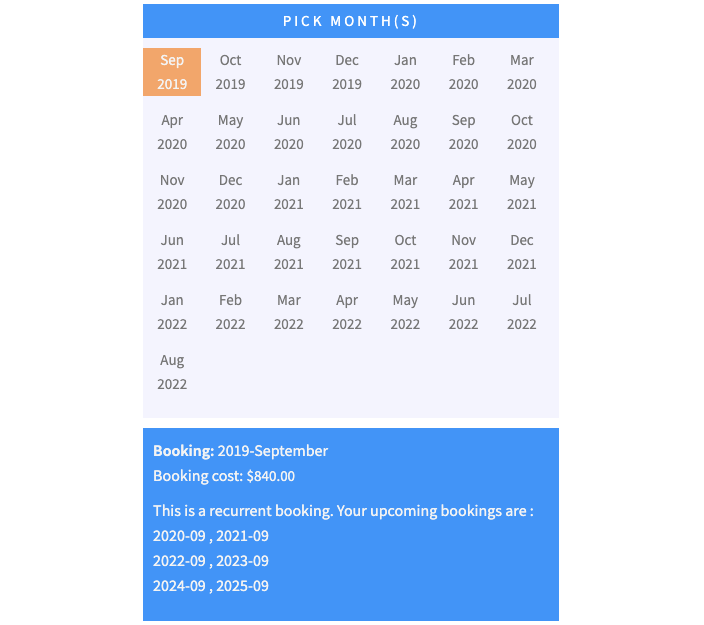 LET CUSTOMERS CHOOSE RECURRENCES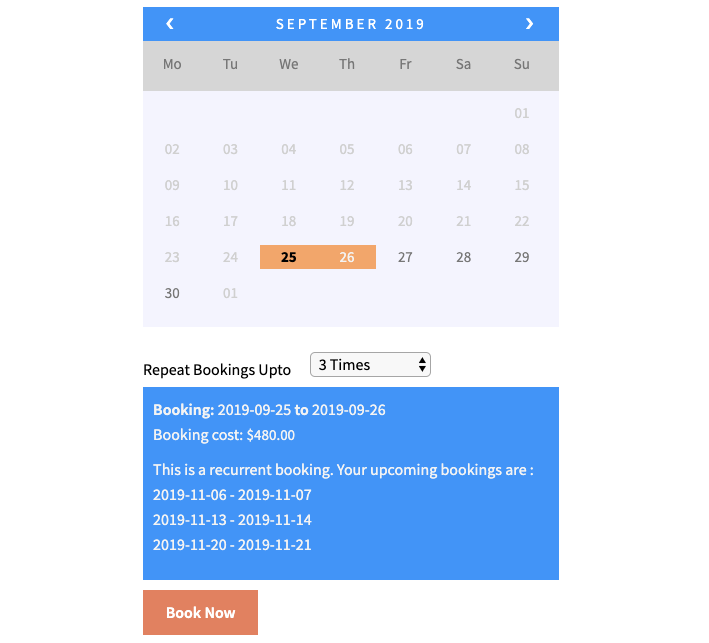 Fully Integrated WooCommerce Recurring Bookings solution

Works for bookings placed for a fixed period

Dynamically calculates the total booking cost based on the recurring booking

Displays all recurring booking dates and time slots while placing a booking

Works for Daily, Weekly, Monthly and Yearly recurring bookings
Accept Recurring Bookings from your customers

Automatically updates booking details for all your recurring bookings

Lets customers decide up to when they want recurring bookings

Defines a Recurrence Expiry Date after which the recurring bookings will not be accepted
How to USE WooCommerce Recurring Bookings and Appointment Add-on?
Set Up Recurring Bookings
Enable Recurring booking for your Bookable Products

Set the Repetition Pattern. You can choose from Daily, Weekly, Monthly or Yearly repetition.

Set Recurrence Frequency

You can also let customers choose the recurrence frequency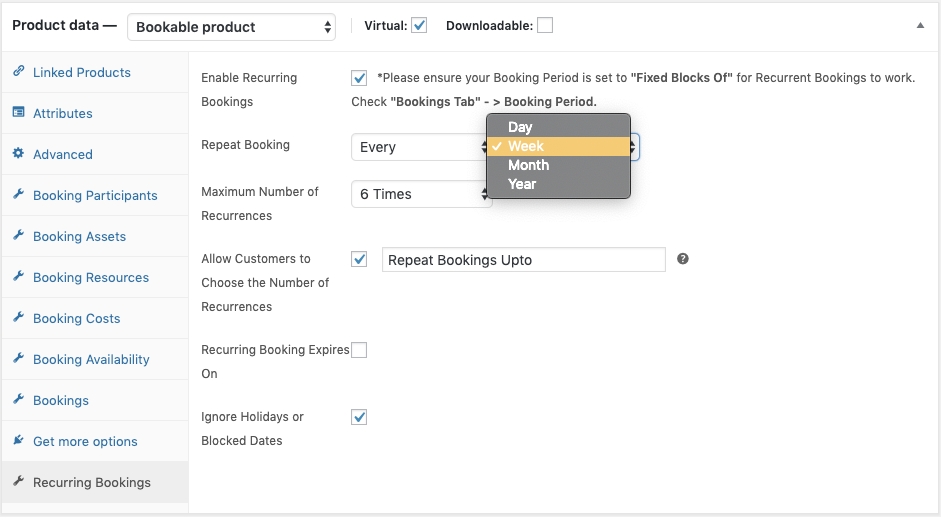 Place a Recurring Booking
Select the days you want to book

Set the Recurring Frequency by selecting a value from the drop-down

WooCommerce Recurring Bookings add-on will display all the booked dates on the calendar

The add-on will also calculate the total booking cost including the additional recurring booking dates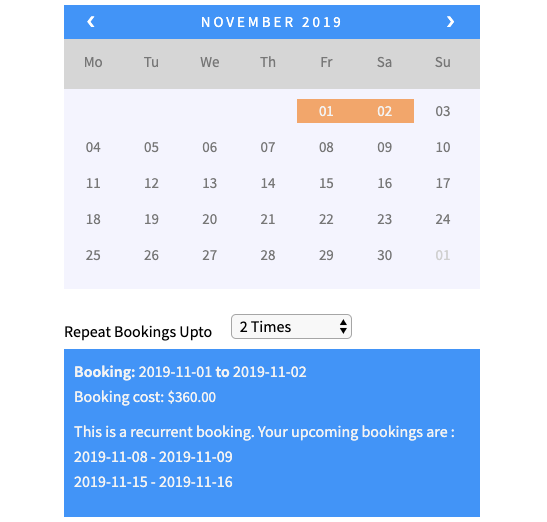 Recurring Bookings on WooCommerce Cart Page
All the booked dates will be displayed on the cart page

Recurring Booking dates will also be displayed on the cart page next to the original booking dates.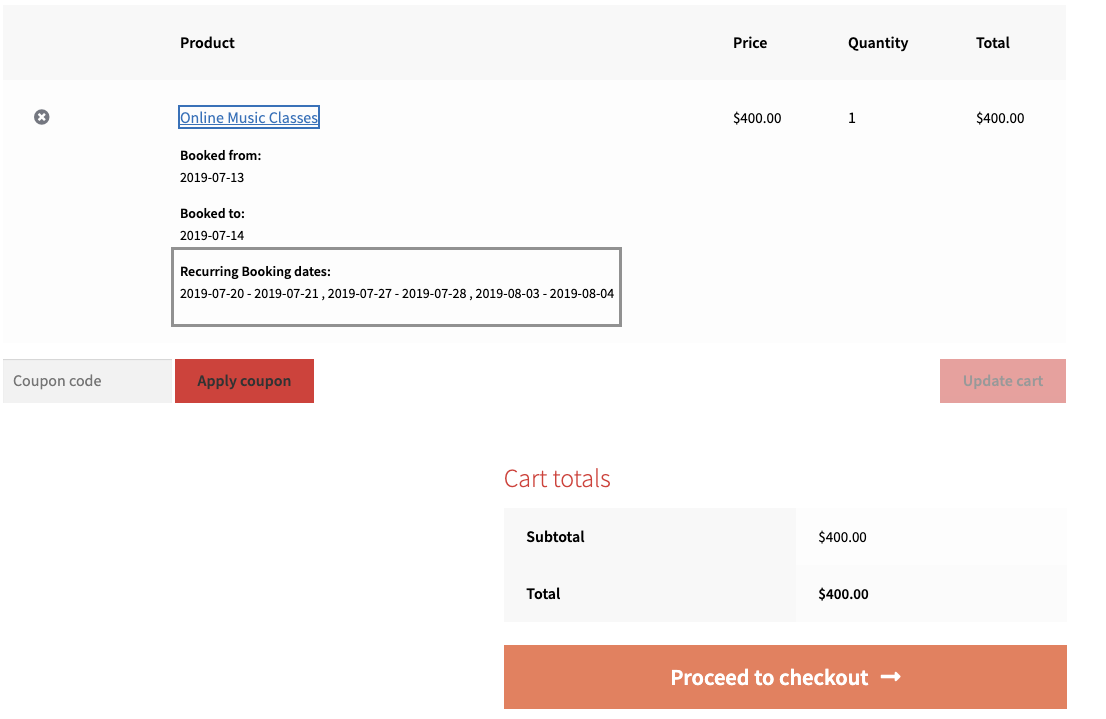 Recurring Bookings Placed Successfully
All the recurring booking dates along with the payment status will be visible once you successfully placed the bookings