A packing slip is a document that includes a list of items included in the package with additional details such as SKU numbers, weights, dimensions, quantity, and addresses. Once the package arrives, the customer can check the packing slip to ensure that every item was delivered. Also, it helps merchants to stay organized when they are shipping in bulk or working with multiple vendors.


On this page

Is the Packing Slip the same as Commercial Invoice?
Importance of Packing Slips
Print Packing Slips On Shopify
Customize Packing Slips On Shopify


Is the Packing Slip the same as Commercial Invoice?

There might be confusion around Packing Slips and Commercial Invoices as they might look nearly identical, however, they serve different purposes. A packing slip is used to verify the packed products, whereas an invoice is the financial document of the order, containing information like the product cost, shipping cost, tax, surcharges, and more.

Importance of Packing Slips

For eCommerce businesses understanding how packing slips work is vital to order management, as it helps with processing and delivering orders.
This section will go through some of the other reasons why these documents are important:


1. Ensures the accuracy and completeness of a shipment
All orders have to be verified and checked before a package is on its way to the customer. That's why the packing slip is important to double-check as it lists everything included in the shipment. Packing slips serve as a checklist, so no item is missing before it's shipped.


2. Easy tracking of all items in the order
Depending on the size of the order and products, as well as the location of different SKUs among different warehouses, an order may need to be split into separate shipments like sent in different boxes. If an order is spread out across multiple boxes, a packaging slip can help both the seller and recipient stay organized by tracking their orders.


3. Identify damaged items
Packing slips help in the identification and classification of damaged items. It helps identify whether the entire package was damaged in transit or some of the fragile items broke during shipping. Such incidents do occur, so having a packing slip as a backup might help speed up the processing of a refund or resending of the parcel.


Print Packing Slips On Shopify

You can print Shopify packing slips under Orders> More Actions> Print Packing Slips. However, if you want to print all your shipping documents: labels, packing slips, manifests, commercial invoices & more in one place then the PH MultiCarrier Shipping Label app fulfills your requirement.

Let's see the steps on how you can print and edit packing slips within the app:
---
---
Select the orders/s and head over to the Advance section, and click Print Packing Slip as shown below: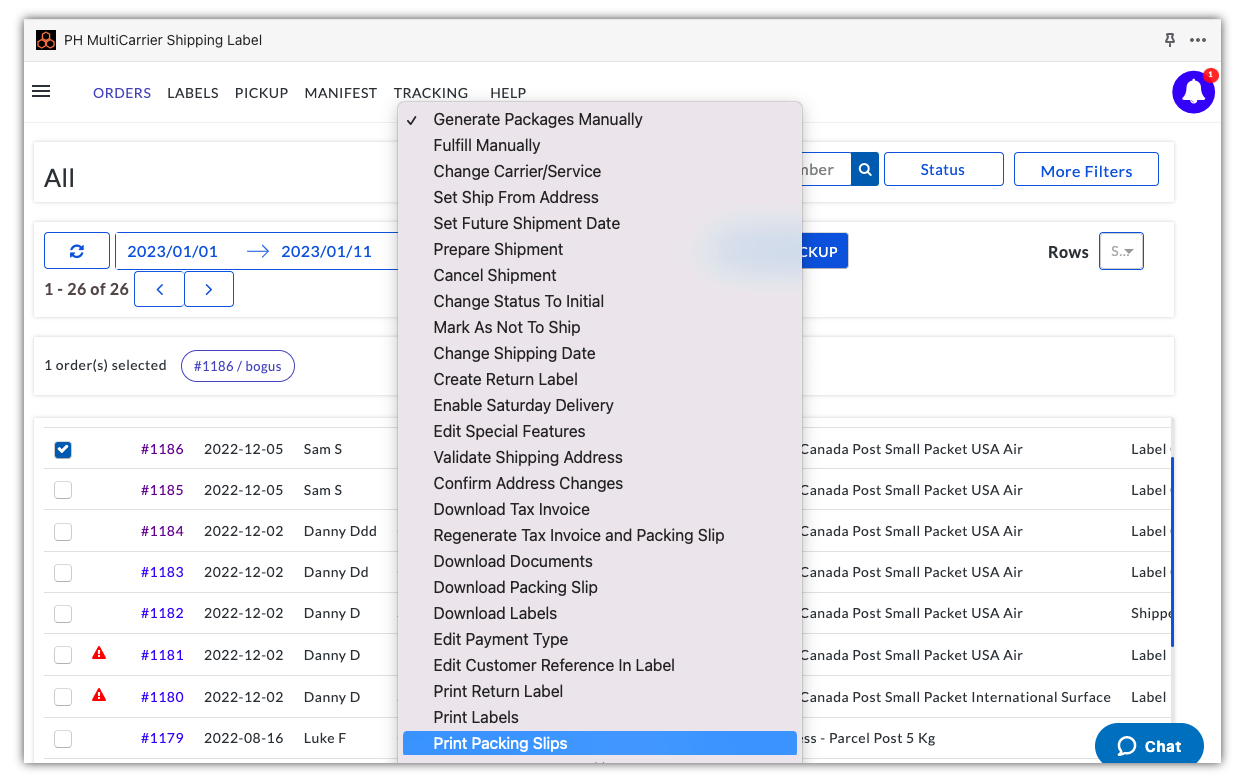 Here have a look at the default packing slip: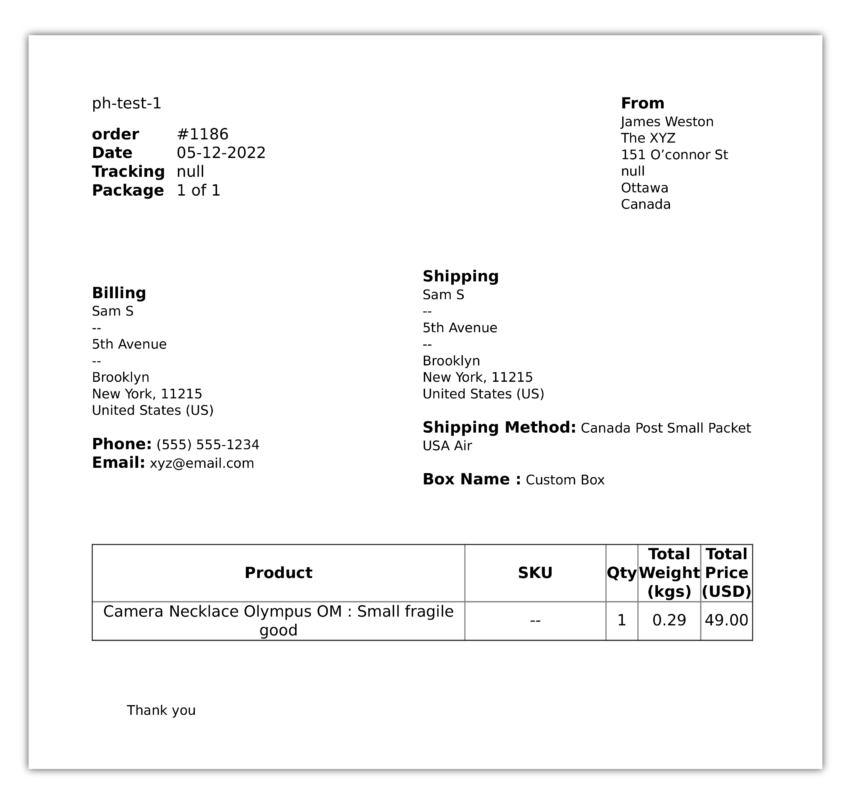 Customize Packing Slips On Shopify

There's no one-size-fits-all template for packing slips because what you decide to include will vary greatly depending on your business and the products you offer. However, there are some things that every packing slip template should include:

Order date
Order number
Products included
Quantity of products
Pricing information
Product Weight


Some additional things you might want to have on your packing list include:


Personalized message or Note
Company logo


For a custom packing slip template, head over to Settings then Shipping within the PH MultiCarrier Shipping Label app as shown below: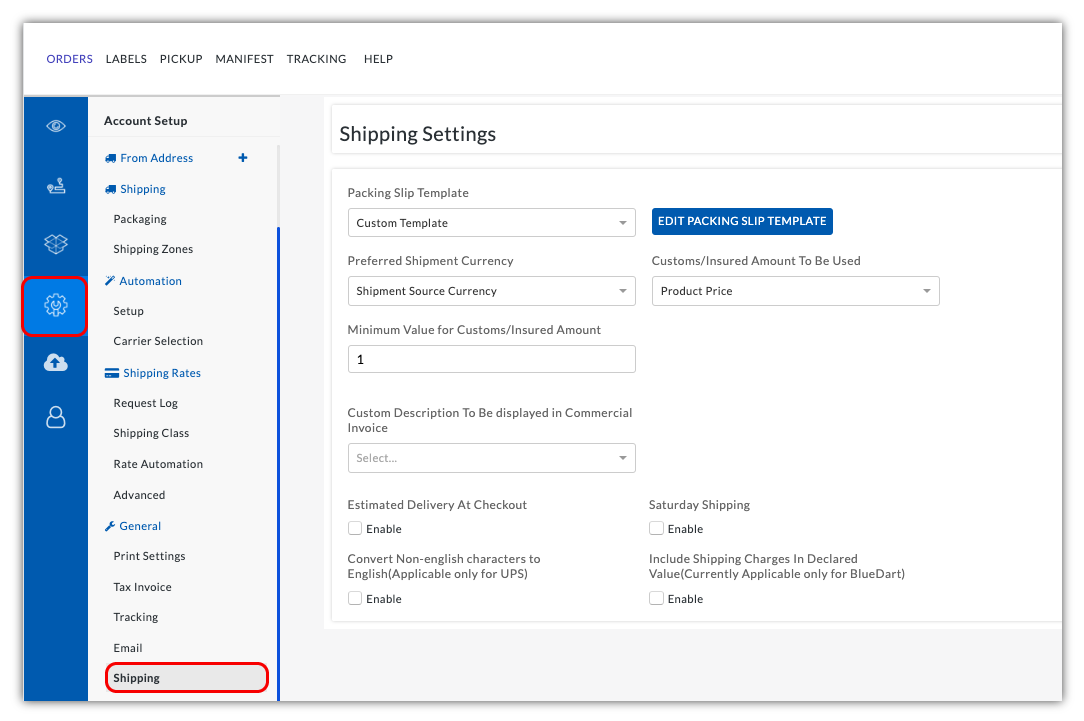 Next, under Packing Slip Template choose Custom Template and click on Edit Packing Slip Template for modification.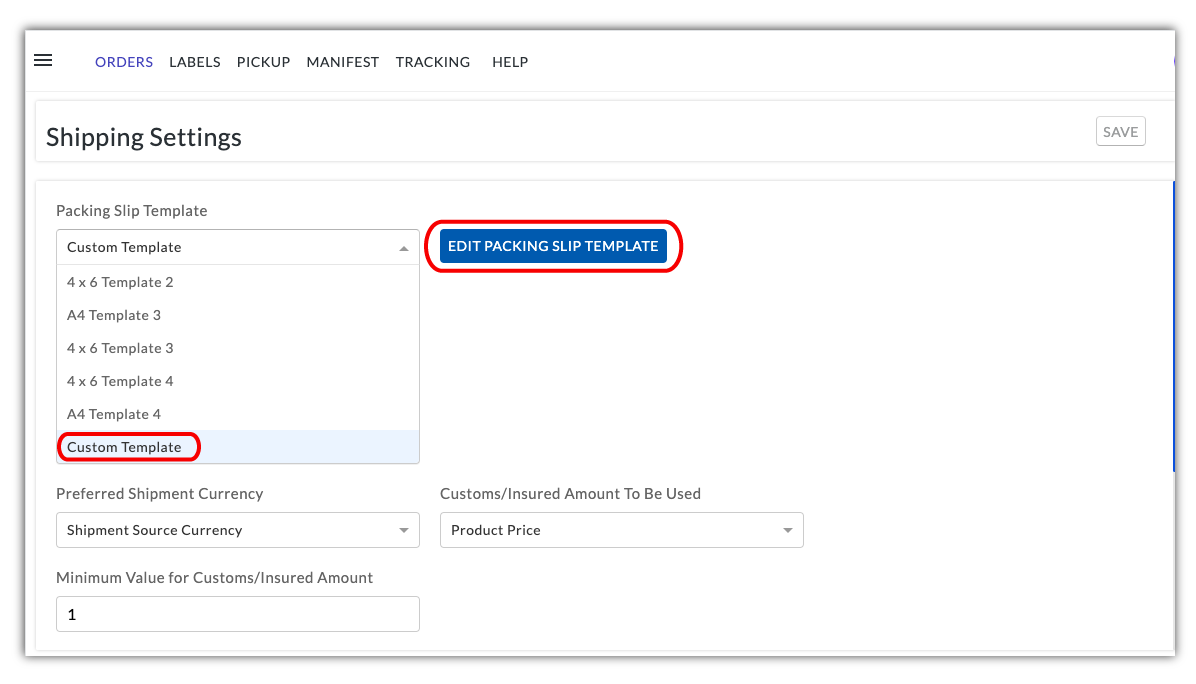 Once you click on the Edit Packing Slip Template, the page with the template language will open and you can make changes to it. You can add or edit the alignment of:


Order Details like Order Number & Date of Order
Store Address
Product Details like Quantity, Weight, Dimensions, SKU, Price
Customer Shipping and Billing Address
Extra Information or a Note



You can also Preview the changes before saving and once confirmed click on the Save button as shown below:

Packing Slip with Personalised Notes for Customers

It is always a good idea to leave a note of thanks to your customers. If you want to add a small note to display in the footer of the packing slip, you can edit the code as shown below: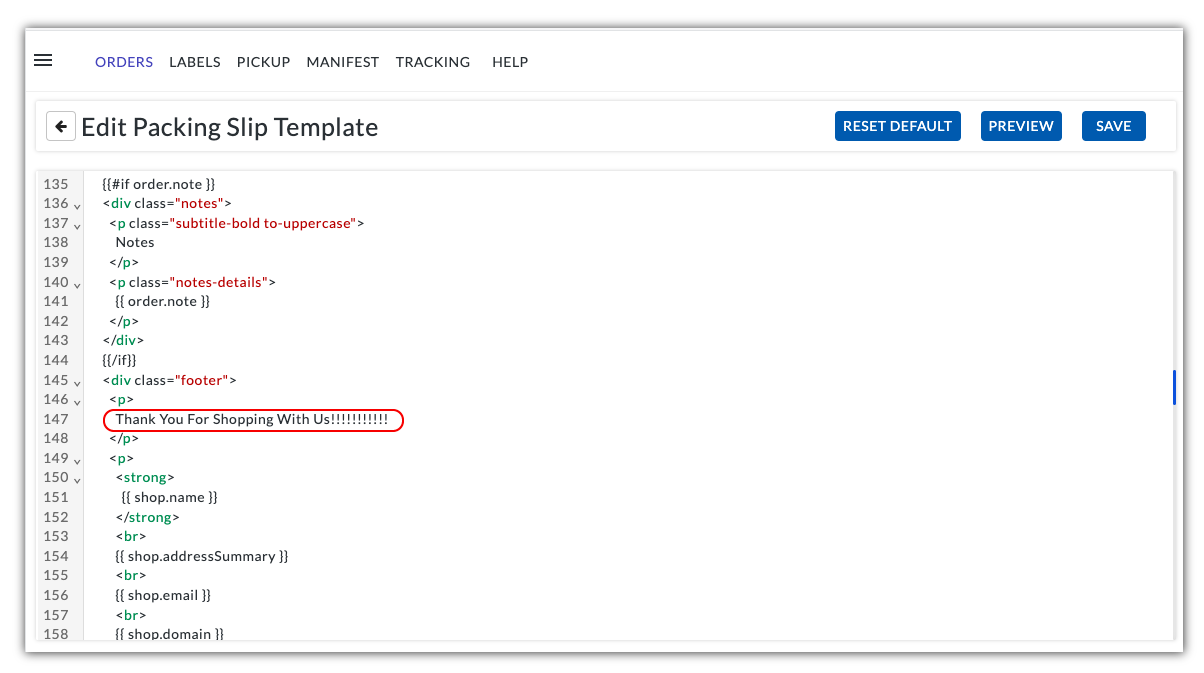 Once it's saved and Packing Slip is printed, it will show a note like this: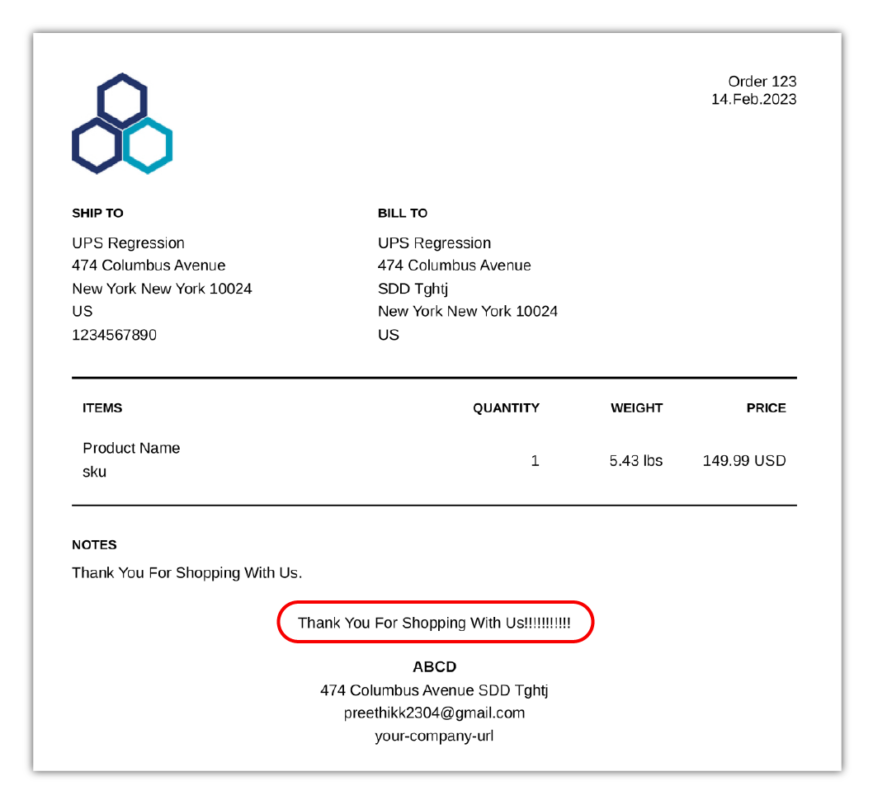 Resizing Brand Logo

Adding your company logo on the packing slip makes a strong first impression, creates brand identity, and also fosters brand loyalty. In the packing slip template, you can align or resize your logo. Here the logo is resized:



After making the changes the logo size is proportionate and properly aligned as shown below:


Now you are familiar with how packing slips work and how these documents help the shipping process become more efficient and organized & ensure that all orders are complete and accurate
Have more queries about how to customize your Packing Slips? Feel free to reach out to our shipping experts today!