Since Z Grills's inception in the US (2017), they have been growing exponentially. To revolutionize the backyard grilling experience, Mike & Justin initiated Z Grills as a new venture across Australia. They focused on offering quality barbeque grillers that are built for flavor, value for money, and the best grilling experience.
With their business upscaling in the past couple of years, they had to simplify their shipping process. They needed a solution to display accurate shipping rates on their website's checkout page based on multiple conditions. To ease that, Z Grills trusted PluginHive's WooCommerce Table Rate Shipping Pro Plugin & this turned out to be a major helping hand in streamlining their shipping complications.
---
Z Grills: Revolutionizing Barbeque Grilling Experience in Australia
Since the beginning, Z Grills have been customer-centric. They understood their customers' culinary needs & provided quality barbeque grillers. The grillers are versatile, easy to use, and particularly built for grilling, smoking, baking, and roasting with complete natural wood-fired taste to provide food lovers with a real BBQ experience.
"How we approach customer service hasn't changed from the start of our brand. We try to provide the best customer experience. We make sure to take care of our customers' requirements." says Justin
---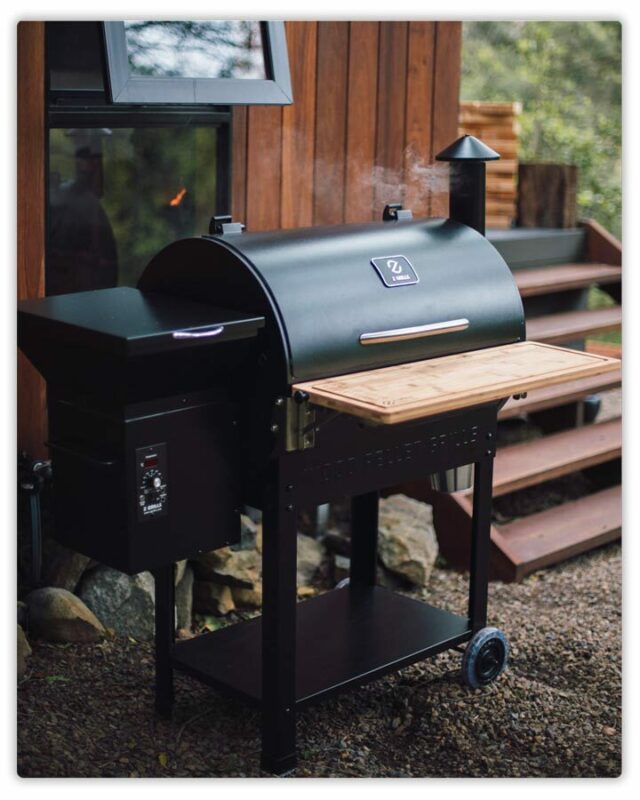 ---
Upon asking how Z Grills edge over their competitors, Justin responded that unlike others they give full attention to building relationships between the customers & the brand.
"Other barbeque businesses in Australia sell through big-box retailers and they do not really push for online or eCommerce presence. None of them have taken Direct Customer Approach while doing this, whereas we 100% focus on Direct Customer Approach to give the best customer experience."- Justin added
---
Shipping Requirements Simplified With WooCommerce Table Rate Plugin
The WooCommerce platform stands out in terms of its flexibility. The features offered by it make the eCommerce experience seamless. However, for businesses like Z Grills, who needed to customize their shipping needs there were multiple WooCommerce Plugins to choose from.
Justin and his team turned to WooCommerce four years ago to address one of their most challenging business requirements of automatically entering shipping costs in bulk. However, all the solutions needed them to manually enter shipping rates based on Australian postcodes. That's when they discovered PluginHive's WooCommerce Table Rate Shipping Pro Plugin. This plugin saved them a lot of time and tedious effort by allowing them to automatically input accurate shipping costs through CSV.
"When we were planning to migrate to WooCommerce we were researching to look for a solution that will help us import shipping rates via CSV. I was testing all the plugins & that is when he came across PluginHive's Table Rate Plugin"- Justin
---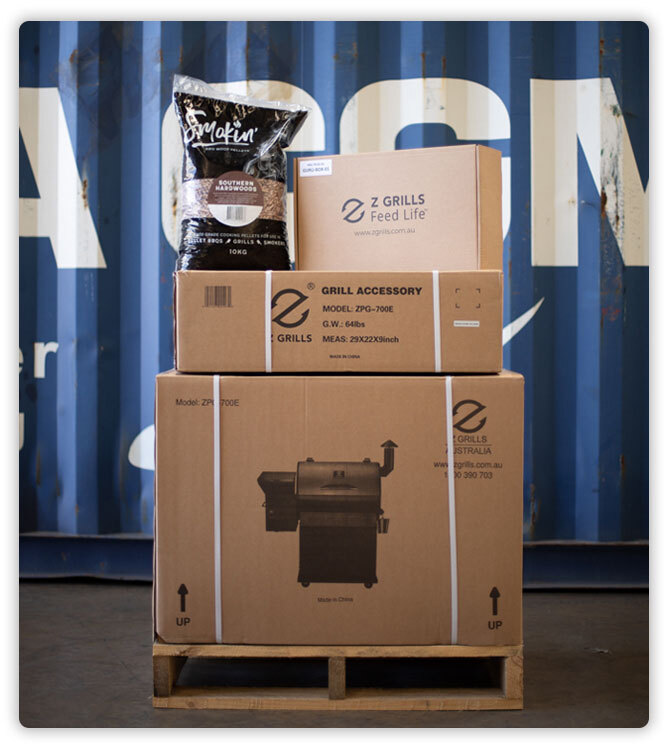 ---
Getting accurate rates based on postcodes & wide range of products was an uphill battle for Justin & Mike. They were either overcharging or undercharging their customers, which significantly impacted their business & Z Grills's objective of offering the best customer experience.
"The shipping price was one of the problems like the price differs from one postcode to another. Using PluginHive solution now we are offering dynamic shipping rates based on postcodes & type of products."- Justin
Talking about the feature that simplified shipping for them, Justin stated:
"The use of the CSV within the plugin removed all our headaches. Earlier we had to input 1000 different shipping methods manually. The plugin streamlined the entire process for us. The CSV feature & the differentiation of products based on different categories under shipping class really helped us a lot to be specific in terms of our shipping."

Justin
---
Find out if your business requires the WooCommerce Table Rate Plugin
The WooCommerce Table Rate Plugin is an ideal fit if your business requires,
Different shipping options for different types of products across multiple locations
Dynamic shipping cost calculation based on the product weight, quantity, or price
1000s of shipping rules based on any of the conditions mentioned above
A single shipping solution that can calculate shipping cost accurately and displays it on the cart & checkout page
For WooComerce stores like Z Grills who are looking to simplify their shipping needs, Justin advises,
"We will 100% recommend PluginHive Table Rate Plugin to the businesses with similar shipping complexities or having a wide range of products."

Justin
Check out our other customer success stories to see how PluginHive's services are helping other online businesses all across the world with their shipping needs.
If you want to automate shipping on your website, contact the PluginHive support team.