Membership is a proven strategy to increase sales in your eCommerce store. You can create hype around your brand by giving special offers and discounts to regular consumers. This strategy boosts your sales, increases your credibility, and offers you a closer relationship with your customers.
A membership plan is very simple to set up if you have a WooCommerce business. There are a number of WooCommerce membership plugins that can help you achieve it. To save you time, we've researched and narrowed it down to the 10 best WooCommerce membership plugins.
---
On this page
WooCommerce Membership
WooCommerce Members Only
MemberPress
Paid Member Subscriptions
Paid Memberships Pro
WCFM Membership
WordPress eMember
Restrict Content Pro
Membership for WooCommerce Pro
SureMembers
---
1. WooCommerce Memberships
---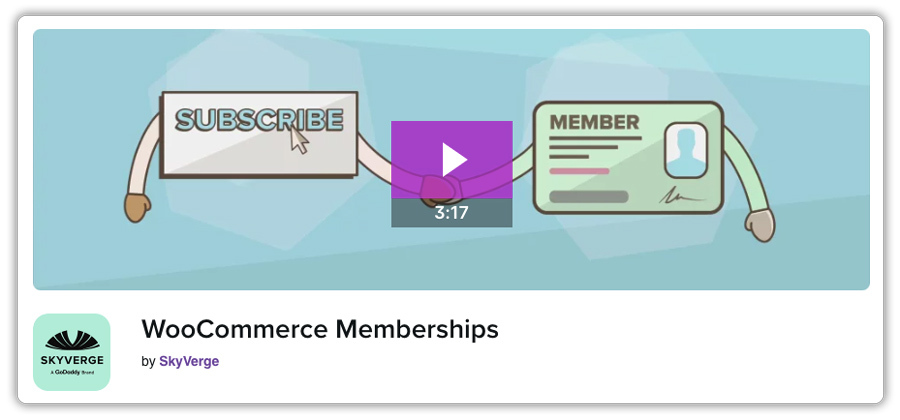 ---

WooCommerce Membership plugin is fully compatible with WordPress and you have control over managing your membership site. With this plugin, you can offer products to members and restrict access to premium content on your eCommerce store. Membership can be granted or canceled manually and automatically. You can even customize emails regarding Membership Granted and Membership Cancelled to send to customers.
Features
Unlimited membership plans
Adding or removing members
Set up optional expiration time
Transform any simple or variable product into a membership product
Price
$199 billed annually

---
2. WooCommerce Members Only
---
---

The WooCommerce Members Only plugin is quite flexible. With this, you can both enable and restrict specific payment or shipping methods according to users' roles. Nonetheless, there are limitations to this plugin.
WooCommerce Members cannot charge for your memberships as it just works for the user's role. Also, offering members-only discounts is not allowed. To achieve these you might need other plugins.
Features
Restrict access to your store completely
Unlimited membership plans that are linked to user roles
Manual admin approval for new users
Set membership expiration dates
Price
Single site: $59
Unlimited sites: $99

---
3. MemberPress
---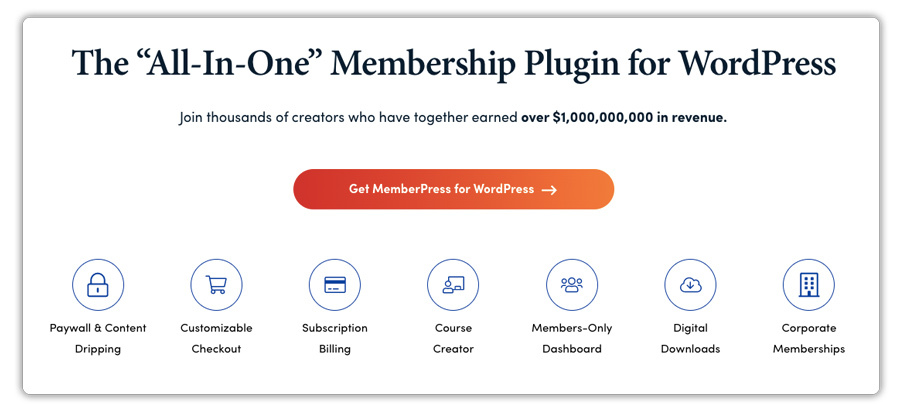 ---

MemberPress plugin will provide you with all the advanced features. It helps you charge users for access to the store's content. The plugin will help you sell downloadable products as well as membership subscriptions effortlessly on your site. Moreover, you will be able to control how to provide selective access to your users. MemberPress has the ability to create, manage, and track membership subscriptions. Additionally, you can manage members by giving access to pages, posts, tags, feeds, digital files, and more based on which memberships or subscriptions they belong to.

Features
Easy to set up in a few clicks
Accept credit cards and other secure payment gateways
Unlimited membership management
Seamless integration with third-party services like Zapier, MailChimp, Stripe, and Amazon Web Services
Price
Basic: $179 per year
Plus: $299 per year
Pro: $399 per year

---
4. Paid Member Subscriptions
---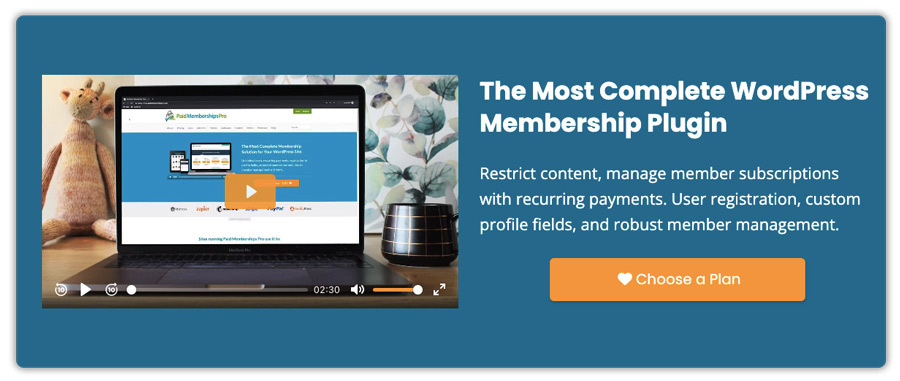 ---

Paid Member Subscriptions is a flexible plugin that works seamlessly with WordPress sites. The plugin includes dedicated features such as restricting access to whom can view or purchase products, offering discounts to members, and charging for memberships in either one-time or recurring payments.
Features
Membership management options along with group memberships
Global content restriction rules
Support Stripe and PayPal Express
Automatically collect recurring payments for subscriptions
Generate Invoice
Price
Basic free version
Premium: Starts at $69 per year

---
5. Paid Memberships Pro
---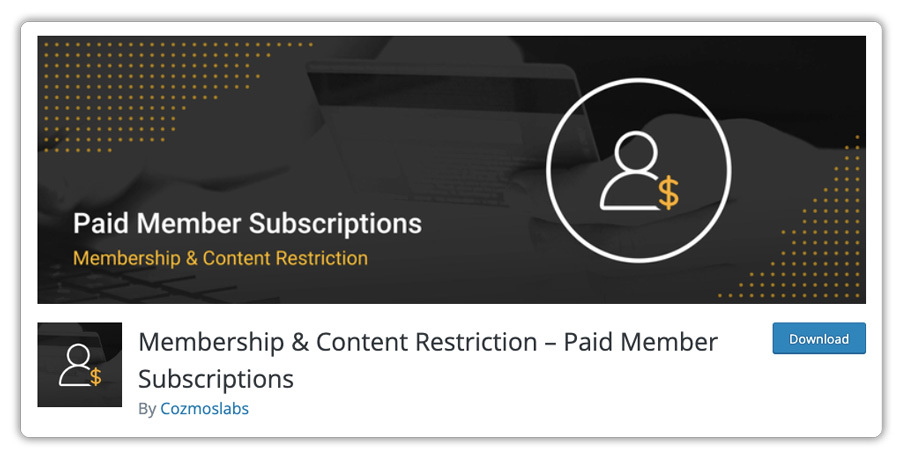 ---

Paid Memberships Pro is one of the best WooCommerce membership plugins that not only lets you create a membership website but also comes with a dedicated WordPress theme to customize the look of your store. This plugin allows you to create multiple membership levels and customizable payment methods. You will be able to select a billing cycle, set up regular payments, and take advantage of a free trial period.
One of its appealing features is the ability to display advertisements to certain membership levels.
Features
Integration with third-party payment gateways and email marketing tools
Effective member management
Display restricted content to non-members
Display advertisements to certain membership levels
Price
Basic Plan: $297 per year
Unlimited Plan: $597 per year

---
6. WCFM Membership
---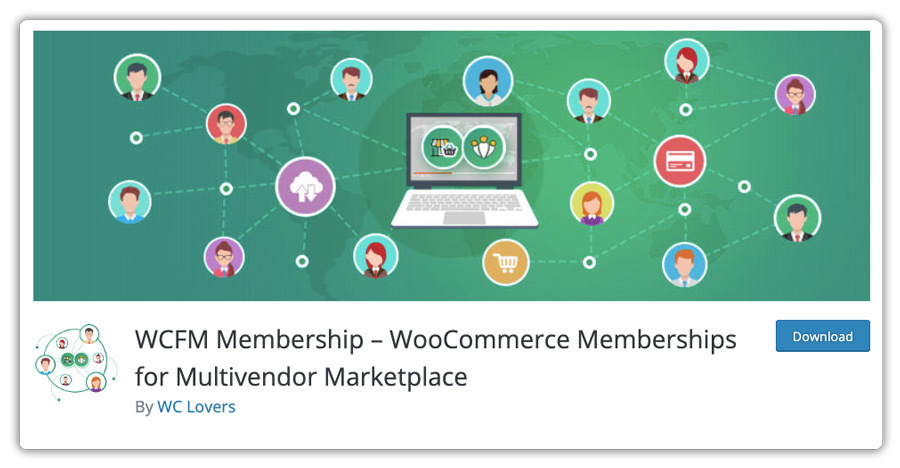 ---

WCFM plugin is specially designed to handle your multi-vendor store. With WCFM Membership, you can set up unlimited membership levels with different pricing plans and capabilities. This plugin is easy to set up.
Features
Manage and customize email content dealing with new subscriptions, renewals, approval, and notification
Compatible with marketplace add-ons i.e. Dokan Lite, WC Vendors, and WooCommerce Multi-Vendor Marketplace
Multilingual support
Customization of pages
Price
Free
Premium: starts at $49 per year

---
7. WordPress eMember
---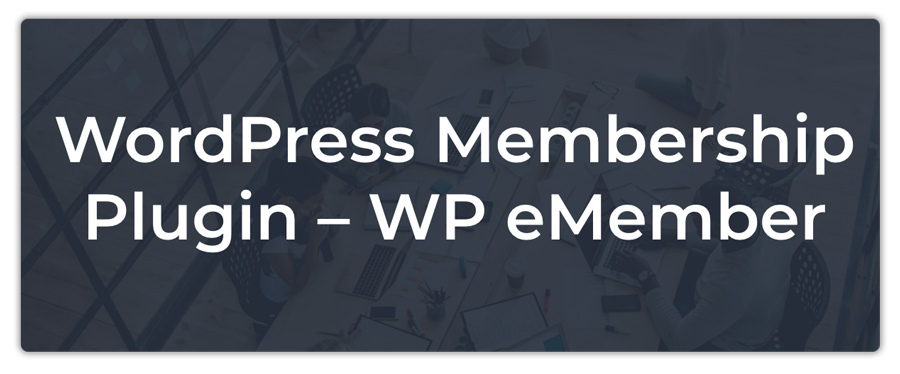 ---

WordPress eMember enables you to create a fully automated WordPress membership site. With this plugin, you will be able to grant protection and restriction to articles, pages, posts, and comments. Furthermore, this plugin has integrations with some autoresponder services like MailChimp, MailPoet, and GetResponse,
Features
Easy setup and installation
Option to bulk protect the posts, pages, and categories
Support multiple sites
Export all member's data to a CSV file
Price
$49.95

---
8. Restrict Content Pro
---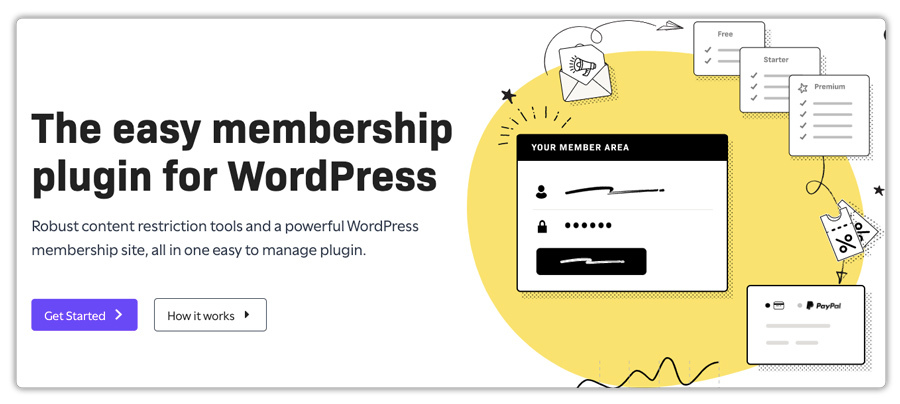 ---

Restrict Content Pro is quite easy to use, intuitive and user-friendly. Once it's installed, you can create unlimited subscriptions and restrict content per post basis. You can generate discount coupons to attract and encourage users to buy your membership.
Features
Supports all WordPress themes and plugins
Unlimited membership levels (Premium)
Flexible membership management
Automatic notifications
Price
Free
Premium: starts at $99 for a single site


---
9. Membership for WooCommerce Pro
---

---

Membership for WooCommerce Pro is a premium option for selling, managing, and building robust, useful, and user-friendly membership plans. With WooCommerce groups and memberships on your eCommerce site, you can make recurring revenue and give members-only discounts on selected products.
Features
Combine the benefits of various membership plans into one.
Create revenue by selling and managing membership plans
Send emails about membership plan actions.
Access to certain product tags, categories, and sections.
Price
One site: $99

---
10. Sure Members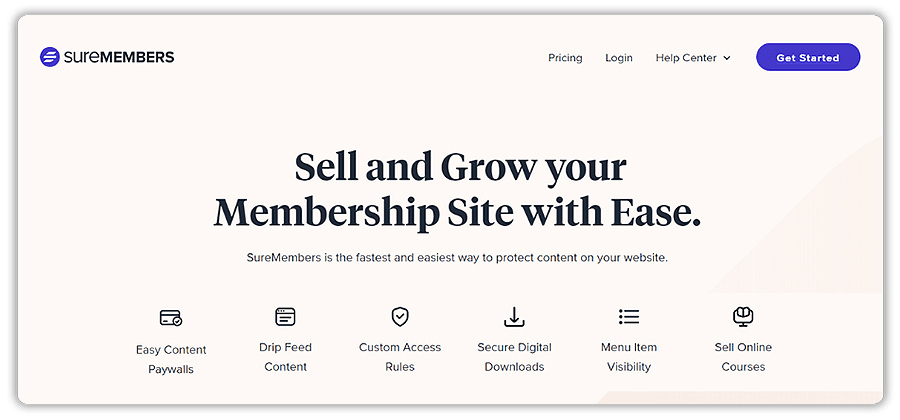 SureMembers is designed to make creating and managing a membership website simple. It's a complete plugin that includes all the features you'll need to set up memberships, control access, drip feed content, and more.
The SureMembers interface is logically laid out and easy to follow. Setting up a membership tier takes less than a minute and you can assign content to tiers or a paywall in seconds.
Considering how complex some membership plugins can be, Sure Members is like a breath of fresh air!

Features
Complete plugin with everything you need
Simple setup and management
Drip content and paywall features
Bulk editing tools for user management

Price
Pro plan – $69 per year
Business plan – $99 per year
Agency plan -$149 per year


---
Wrapping Up
Memberships are a great way to keep your customers close to you. Strategies like offering free shipping, seasonal discounts, or privileged access would be easier with WooCommerce Members Only, Membership for WooCommerce Pro & Paid Member Subscriptions plugins. That way, you will be more in control of your offers, and will also be able to ensure profitability too.
If you are looking for an easy-to-use dashboard or settings, Restrict Content Pro, WordPress eMember, WCFM Membership & MemberPress are the best options.
To manage your WooCommerce subscriptions with recurring payments, there is no better choice than the Membership for WooCommerce Pro and Paid Member Subscriptions plugins.
In the article, we have gone deep with the best 10 WooCommerce membership plugins. Most of the plugins enable you to add unlimited membership levels and restrict posts, videos & more. Find the right plugin sitting your business needs.
---