If you're running a WooCommerce store and looking to offer customized products with ease, print on demand plugins are your go-to solution. These plugins enable you to create a wide range of personalized items and fulfill orders seamlessly. Let's explore some of the best print-on-demand plugins available for WooCommerce and how they can enhance your online business.
On This Page
---
1. Acutrack Book Fulfillment
Integrate the Acutrack Book fulfillment service with your WooCommerce store to print books
based on demand forecasts. This plugin is ideal for coaches, instructors, consultants, and
advisors seeking to deliver their books directly to consumers or marketplaces. Benefit from
expert assistance in graphic design, printing, packaging, and more. With seamless
WooCommerce integration and reliable customer support, Acutrack makes book fulfillment
a breeze.
---
2. Printify for WooCommerce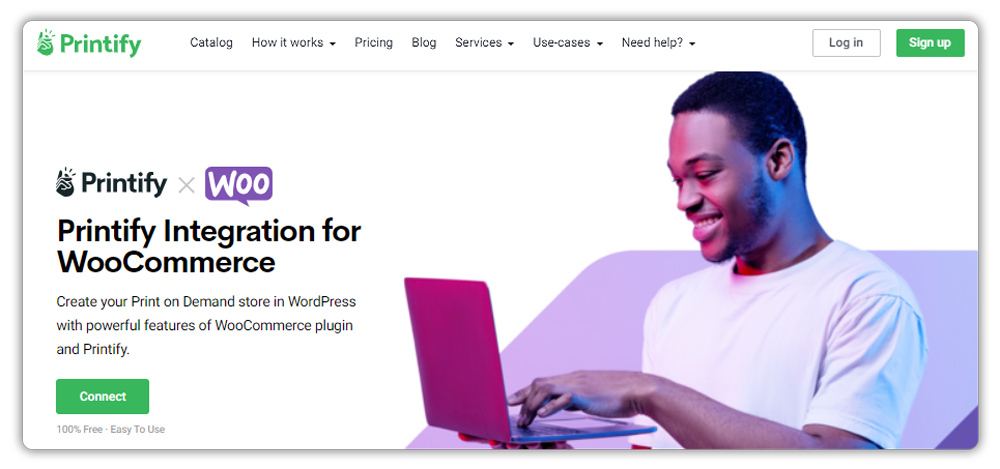 Printify offers a smooth integration with WooCommerce, enabling you to create a print on demand store effortlessly. With over 850 products, including t-shirts, bags, and mugs, and their user-friendly Mockup Generator, adding designs to products becomes a breeze. The entire fulfillment process, from printing to shipping, is handled by Printify, ensuring a hassle-free experience for both you and your customers.
---
3. DesignO – WooCommerce Product Customizer


Introducing the DesignO WooCommerce Product Designer Plugin by Design'N'Buy, a leading web2print solutions provider. DesignO is an API-driven plug-n-play design tool designed for selling customizable print-ready products on your online store. With features like a comprehensive job calendar, practical print workflow tools, and an intuitive dashboard, you can efficiently manage orders and ensure error-free, timely deliveries. This mobile-responsive Design Studio offers editing tools, a rich library of templates, fonts, clipart, and vector artwork. It seamlessly integrates with WooCommerce, Shopify, BigCommerce, and more, and provides customers with 3D previews and ready-to-print vector output files. With its robust pricing engine and localization capabilities, DesignO is your solution for offering a seamless and personalized shopping experience for products like office signage, apparel, marketing materials, and more.
---
4. Cloudprinter – WooCommerce Print On Demand
WooCommerce + Cloudprinter.com integration allows you to add specific and high-standard print on demand products to sell on your website. Cloudprinter offers a catalog of +5000 high-quality products, ready to print anywhere, at any time. You can get real-time product status through emails and webhooks. Display live shipping rates to customers and sync orders automatically or manually as per your store management strategy.
---
5. Printrove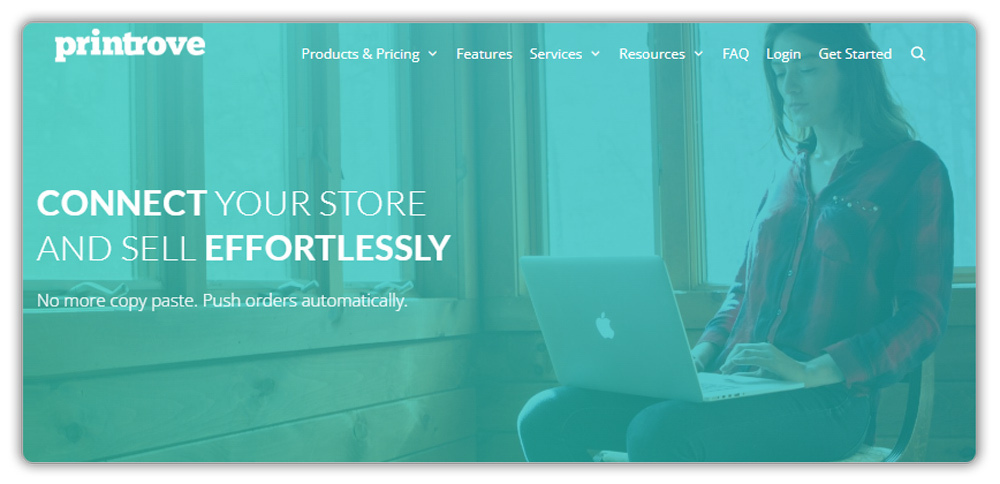 Printrove offers a wide range of products, including clothes, phone covers, and posters, making it an excellent print on demand solution for WooCommerce. With the help of a dedicated app, connecting your store with Printrove is quick and straightforward. Enjoy easy design uploading and mapping to the appropriate SKU. Printrove offers printing and order fulfillment services within India, although it may have a slightly longer delivery time.
---
Conclusion
Embrace the power of print on demand plugins for WooCommerce to offer personalized products and streamline your order fulfillment process. Enhance customer satisfaction and boost your online business with these user-friendly and efficient plugins.