Online shopping has opened up a global market for consumers around the world. A student in Canada can order their favourite snacks from an eCommerce website based in India and have it arrive in time for the weekend. Most shipping companies, especially those with multiple locations globally will offer international shipping services. This can be done either through their own carriers or with partners, such as USPS relying on FedEx for international shipments. In the case of the well-known shipping carrier, Blue Dart, they can rely on their more widely known parent company to ensure every online order leaves the customer happy.
What is Blue Dart?
Blue Dart is a Mumbai, India-based logistics company that has been awarded multiple times for its express parcel delivery services. It's become a trusted courier in South Asia, delivering express packages to most major cities within 3 business days. Blue Dart is a subsidiary of its parent company, DHL, which is one of the world's top international courier providers. Offering Blue Dart or Blue Dart Express to your South Asian or even your international customers as a shipping option is therefore a smart decision for your eCommerce business.
---
What Types of International Services Does Blue Dart Offer?
Packages shipped internationally from South Asia using Blue Dart are subject to the terms and restrictions set out by its parent company, DHL. DHL will follow through in ensuring that every online order reaches its destination on time and safely. Naturally, shipping internationally costs more than shipping between major cities of one country. The types of services, based on the destination and the shipping time, will determine the final cost your customers will pay for shipping.
Here are the international shipping options available from Blue Dart:
DHL Express Worldwide
This service provides door-to-door service in the fastest time available from DHL. Shipping is a breeze as Commercial Invoice and other documentations for customs clearance is quick and in many cases automatically filled out. Live tracking is also available every step of the way to keep your customers updated. Online orders arrive at their destination in approximately and up to 6 days if they are between major cities.
---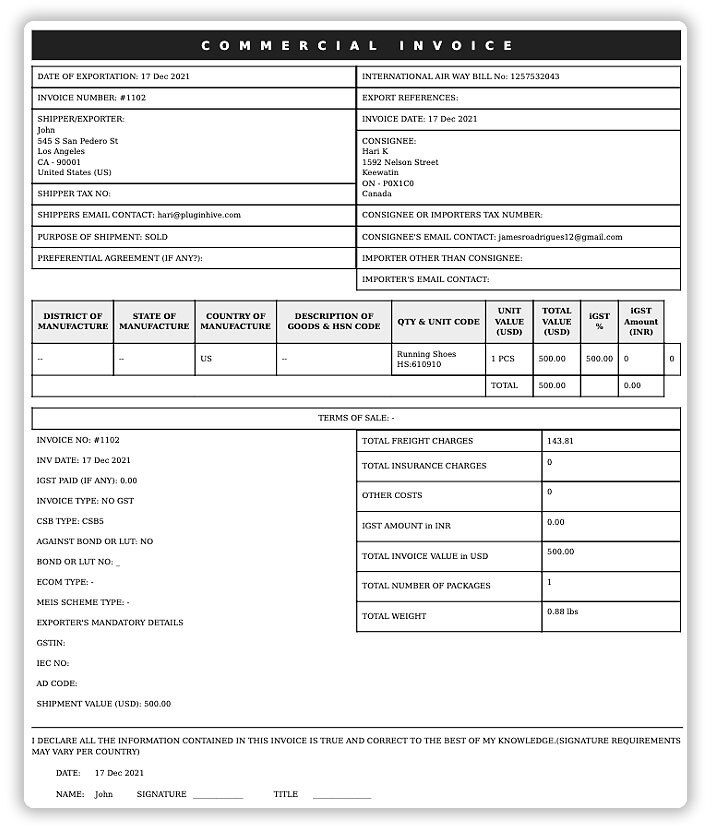 ---
The Express Easy Box 8 & Express Easy Box 6
These boxes offer all the same features as DHL Express Worldwide but with one flat fee. No need to worry about weighing a Blue Dart parcel. As long as it weighs up to 10kg or 25kg, your customers can add as much as they like to their order without paying more for shipping. Custom declarations are also provided with step-by-step instructions so you make no errors. Online tracking is also available as a free addition to every package sent via Express and is assigned at the time your shipping label is printed. 
You can calculate the estimated shipping cost of your Blue Dart international shipment from their online quote, or integrate its services into your website to have rates automatically offered to you based on your requirements.
---
Blue Dart International – Other courier charges
Don't forget that there may also be surcharges added to your shipping costs such as a fuel surcharge, remote area surcharges, overweight or oversized parcel surcharges, and surcharges for dangerous goods.
Here are some of the charges you can expect, according to the DHL Express website:
Shipping Dangerous Goods in Excepted Quantities
A fixed surcharge per shipment applies, when the handling and transportation of shipments involve substances and commodities that are in Excepted Quantities in compliance with IATA Dangerous Goods Regulations. INR 5,000
Remote Area Delivery
When shipping to a remote area that isn't easily accessible. INR 38 per kg with a minimum charge of INR 2,250
Elevated Risk
Countries, where DHL operates, are at elevated risk. A surcharge is applied when shipping to or importing from a destination country, DHL is operating at elevated risk due to a continuous state of war, civil unrest, or continuous threats from terrorism.  Countries affected (subject to change): Afghanistan, Iraq, Libya, Somalia, Mali, Niger, Sudan, Syria, and Yemen. INR 1,750
Address Correction
A fixed surcharge is applied per shipment when the destination address provided by the Shipper is incomplete, outdated, or incorrect and DHL is subsequently unable to deliver the shipment. DHL searches and determines the correct address to complete the delivery. INR 850
Overweight Piece
Shipment pieces exceeding 70 kg. INR 7,250
Oversize Piece
Large pieces exceeding 120 cm. INR 6,800
---
Integrating Blue Dart International Courier Rates Into Your Website
If you have a website hosted by the Shopify platform, PluginHive's Shopify Blue Dart Shipping solution is a low-cost way to offer Blue Dart's business services (through their APIs) integrated right within your online business's website. With this app, you can provide live tracking of orders from your website and handle all of your domestic shipments across India as well as international orders as well. And, your employees save time for what matters most instead of tediously doing data entry for shipping labels. They're automatically generated and printed for you.
---
---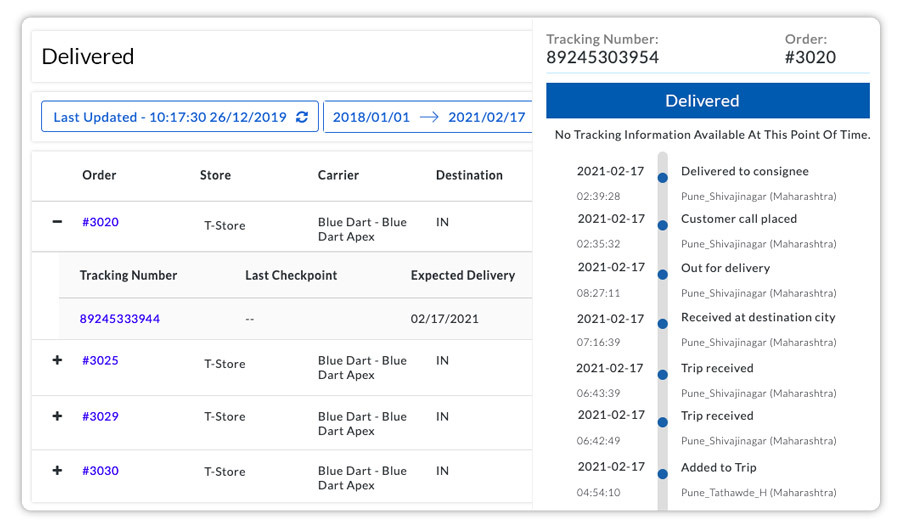 ---
The WooCommerce based websites can also benefit from all of the above features using PluginHive's WooCommerce Shipping Services. Although not created specifically for Blue Dart, the plugin provides you with the ability to offer and utilize the services and components from many major shipping companies.
---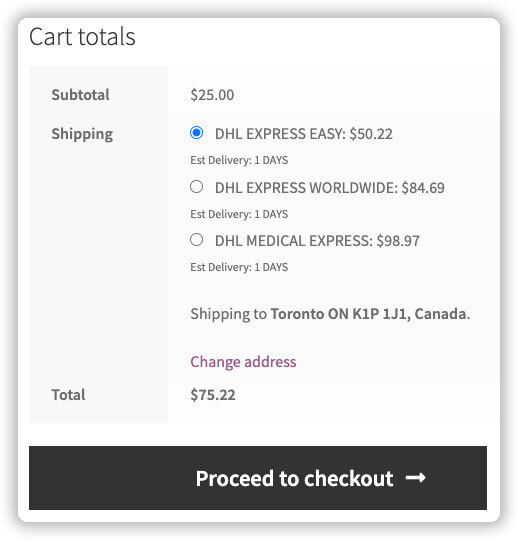 ---
PluginHive allows eCommerce merchants to streamline their shipping process right from cart to customers' doorstep through real-time shipping prices, tracking options, automation of shipping labels and more. Learn more about integrating PluginHive into your Shopify, WooCommerce, or another eCommerce platform by reaching out to our customer support team.