As an online merchant using your own FedEx account to handle the shipping process, you must have authorized access from FedEx for seamless integration with your online store. The following applications help you integrate FedEx Shipping Services within the eCommerce store on multiple platforms.
For WooCommerce users
For Shopify users
For Magento users
---
Get FedEx Production Credentials
Follow the steps below to get your FedEx Production Credentials.
Sign in to your FedEx account at the FedEx Developer Resource Center.
Scroll to the FedEx Web Services section as shown below and click on the Move to Production option.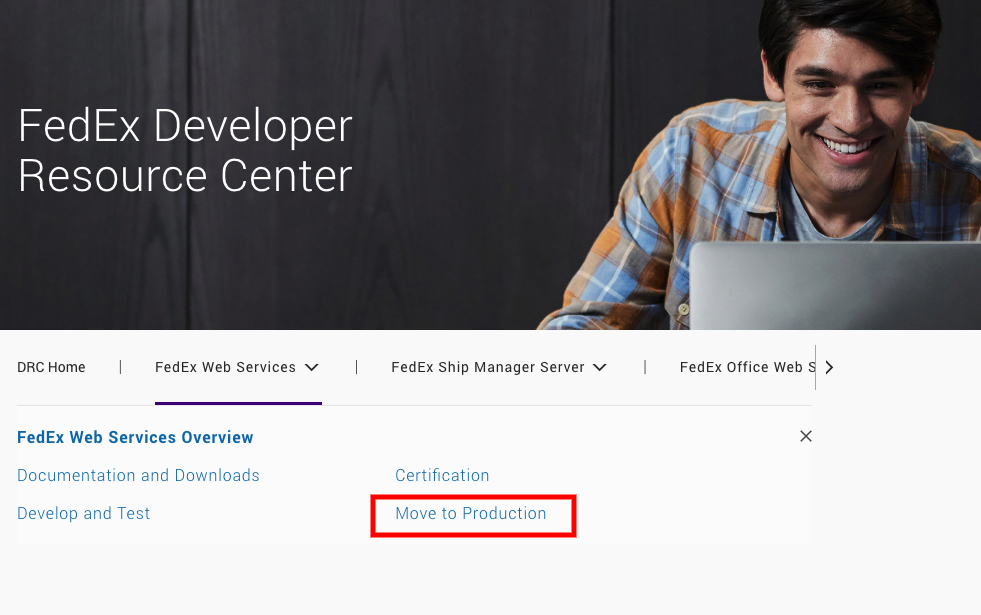 You will get the FedEx Web Service Production Access Registration page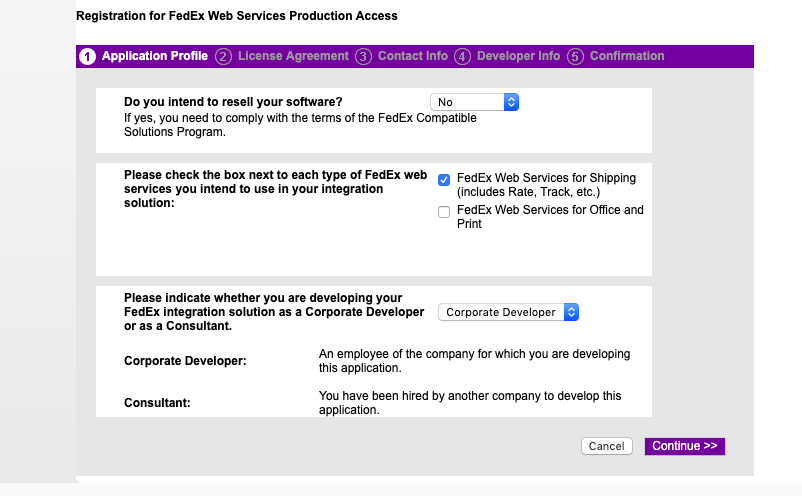 Fill in the following details:
Do you intend to resell your software?


Select No (Recommended)

Please check the box next to each type of FedEx Web Service you intend to use in your integration solution:


Select FedEx Web Services for Shipping (Recommended)

Please indicate whether you are developing your FedEx Integration Solution as a Corporate Developer or as a Consultant:


Select Corporate Developer (based on who is generating the keys)
Once you click on Continue, you will be redirected to FedEx Web Services End User License Agreement. Accept the license agreement to proceed.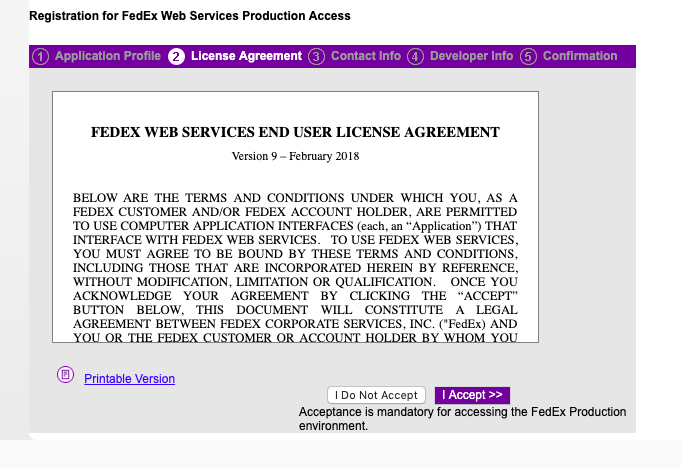 Fill out the FedEx Contact Information along with the FedEx Shipping Account Number, in the form shown below to get your Production Credentials.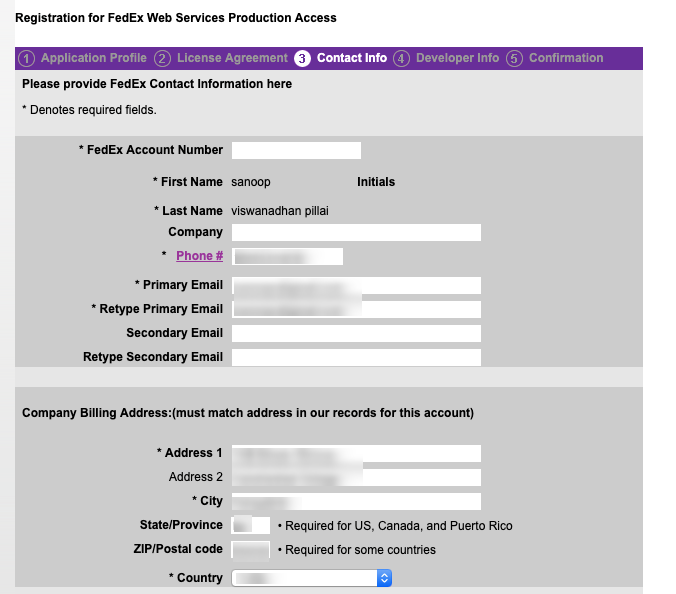 Click on Get Your Key. You will get the following details on your screen:
FedEx Production Account Number (Available Under Account Management section)
FedEx Production Meter Number
FedEx Production Web Service Key
**Please make sure you save these details or take a screenshot of the details. If these details are lost you may need to re-register at FedEx.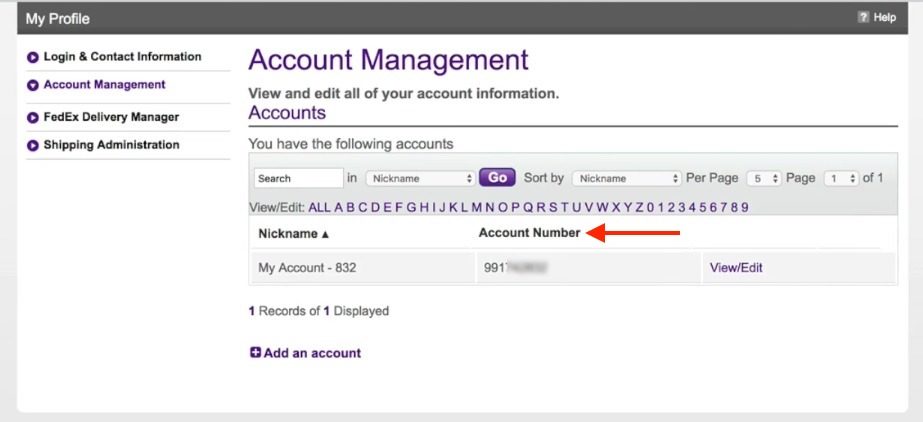 The Web Service Password will also be sent to you via email.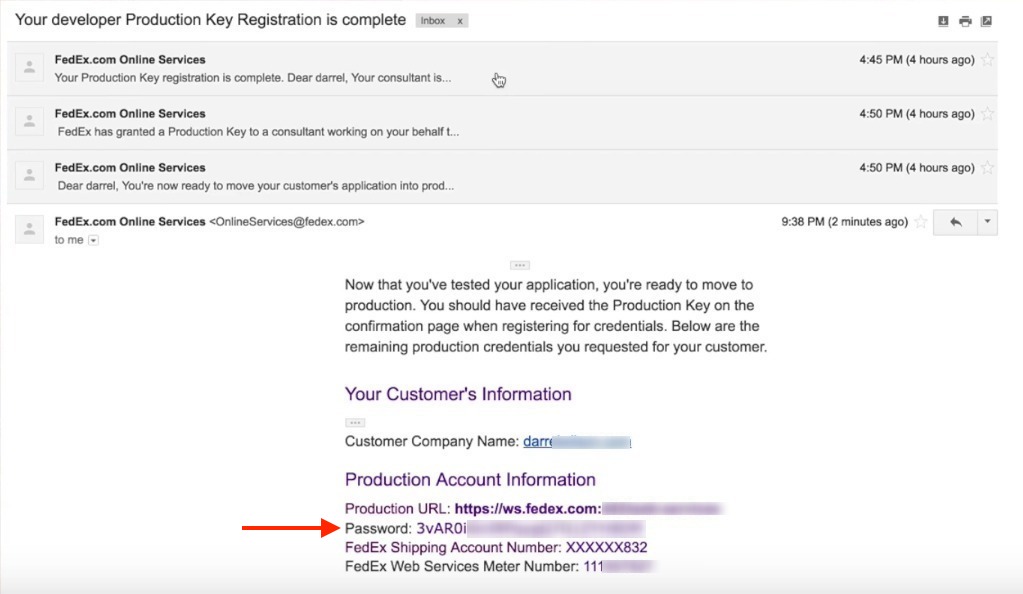 FedEx Label Evaluation process for printing shipping labels directly from your online store
Once you get the FedEx production credentials, you can integrate with your FedEx account and display FedEx live shipping rate at the cart or checkout. But, until you have completed the Label Evaluation process by FedEx, you will not be able to generate official FedEx labels from your online store using your Production account. Also, you will keep getting an "Authentication Failed" error while generating shipping labels.
These labels will be evaluated to ensure that no delivery service interruptions occur once your packages enter the FedEx operational network.
Note: FedEx Freight and FedEx SmartPost labels do not require evaluation.
PluginHive has partnered with FedEx to speed up the process of FedEx Label Evaluation. As the customers of PluginHive, you only have to Contact us along with the following FedEx production key details:
Company Name

Account Number

Meter Number

Authentication Key

Web Services Password
Once the FedEx certification process is completed, you will be able to generate the FedEx shipping labels directly from your online store.
Final Thoughts
FedEx and PluginHive have partnered to make the whole integration process easier for online merchants.
WooCommerce FedEx Shipping Plugin, Shopify FedEx App, and Magento FedEx Shipping Rates, Labels & Tracking acts as a complete FedEx shipping solution for your online store and helps in displaying live FedEx rates at the checkout page, bulk FedEx label generation, and FedEx tracking.
If you have any queries, please contact our customer support. We will be able to help!.
Good luck 🙂