Point of Sale (POS) plugins for WooCommerce have transformed the way retailers manage their businesses by seamlessly integrating online and offline sales processes. These plugins empower businesses with tools to efficiently handle inventory, process orders, and provide exceptional customer experiences. Let's delve into the details of the top WooCommerce POS plugins available.
On This Page
1. FooSales Point of Sale for WooCommerce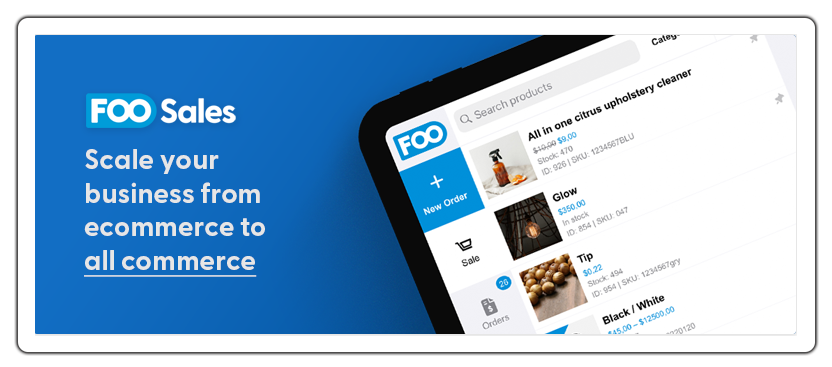 FooSales Pointof sale for WooCommerce simplifies the transition from online to in-person sales with its seamless WooCommerce integration. It facilitates sales across various industries, from clothing and food to equipment and more.
Top Features:
Seamless Connectivity: FooSales connects directly to your WooCommerce store and uses your existing products, variations, stock, customers, and tax settings in real-time on the FooSales iPad, Android Tablet and web apps.
Omnichannel Platform: FooSales is an omnichannel platform that bridges online and in-person sales making it possible for your customers to browse in-store and pay online, or order online and pay in-store.
Square and Stripe Payments: FooSales is the only WooCommerce POS plugin that integrates directly with Stripe and Square card readers.
Manage Order Fulfillment: You can manage the fulfillment of online orders for local pickups and deliveries within FooSales. You can also view and print the shipping/billing details, and order notes for each order.
Units of Measurement: You can specify your own custom units of measurement which allows you to sell products that use decimal quantities, for example, items sold by length, weight, capacity (volume) and time.
Works Offline: The FooSales apps will continue to work without an active internet connection which is another unique feature for a WooCommerce POS and gives you peace of mind.
---
2. Oliver POS – WooCommerce POS (Point of Sale)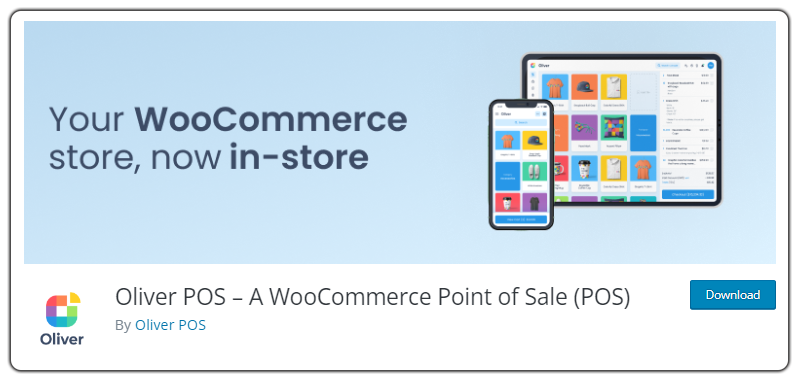 Oliver POS is a revolutionary WooCommerce Point of Sale plugin, that bridges the gap between e-commerce and brick-and-mortar stores. It provides a single database and platform for integrated operations.
Top Features:
Single Database Platform: Maintain consistency between online and in-store sales using a unified platform.
Free Plan Available: Begin with a free plan and upgrade for additional features.
Hardware Compatibility: Support for various devices, including iPads, Macs, PCs, and barcode scanners.
In-depth Reporting: Access detailed sales reports for effective store management.
---
3. ConnectPOS for Fashion Stores – WooCommerce POS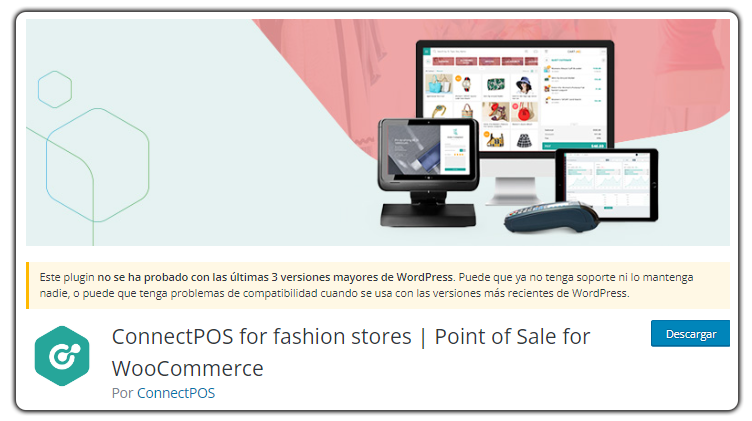 ConnectPOS is a globally awarded POS plugin for WooCommerce and specifically designed for WooCommerce users in the fashion industry. It facilitates real-time synchronization of products, orders, and inventory between online and offline platforms.
Top Features:
Compatibility: Works on various devices including PCs, Android devices, and iOS devices.
Real-time Data Synchronization: Keep online and offline platforms up to date with synced data.
Customizable POS System: Tailor the POS system to suit your boutique's requirements.
In-App Payment and Loyalty Programs: Offer convenient payment options and loyalty programs to customers.
Conclusion:
Each of these WooCommerce POS plugins brings unique features and benefits to the table, catering to the diverse needs of retailers. By incorporating the right POS plugin into your business strategy, you can streamline operations, enhance customer satisfaction, and ensure efficient management of inventory and orders across multiple sales channels. Choose the plugin that aligns best with your business goals and enjoy the convenience of an integrated sales solution.