Many eCommerce businesses think Canada Post's parcel service doesn't include weekend delivery. Is this true? In some circumstances, Canada Post may still be delivered on weekends. Here's how.
Online shoppers are expecting more and more from the brands they shop from. Delivery is important in their buying decisions. In fact, the number one reason why customers abandon their carts is when the shipping costs or times aren't reasonable (84% of shoppers will make a purchase when shipping is free).
Delivery on weekends has become essential, especially for brands that promise a fast shipping process in exchange for a higher cost or greater loyalty to their business. Many customers don't work on weekends and do much of their online shopping on those break days – and they want their purchases quickly too.
---
---
Every major shipping carrier offers packages that include weekend delivery and weekend shipping, but the costs vary.
For example,
FedEx offers Saturday shipments, drop-offs, and deliveries, usually for the same price as any other day of the week.
UPS also offers Saturday delivery for an added fee and package sticker. Some shipments are not available on Saturdays.
Purolator also offers Saturday delivery. Delivery can either be guaranteed by Saturday night if picked up by Friday, or have a same-day guarantee if picked up by a specific time on Saturday morning. Of course, this is considered a Specialized Delivery Service and incurs related fees for the service.
---
Which Canada Post shipping options include Saturday delivery?
The easiest answer is none. However, it may not be that simple. Many Canadians claim to have received packages left in their mailbox or at their doorstep on a Saturday or Sunday. It's almost impossible to have a package picked up for delivery from the shipper on the weekend. Canada Post's typical office hours are for eight hours a day, and all deliveries for residential homes are from 8 am to 8 pm from Monday to Friday (8 am to 5 pm for commercial addresses).
Most Canadians are aware of this typical Monday-to-Friday mail delivery process; however, there are other options available.
If a Canada Post office is private-sector owned, such as those within Shoppers Drug Mart's in Alberta and Ontario, there is a chance that the location could be open for shipments and deliveries on Saturdays and/or Sundays. Post office hours can be searched easily online through Google.
During Canada Post's peak season (from November through Christmas), most postal deliveries are extended to Saturday to keep up with the potential two million deliveries per day demand.
---
Should I offer Saturday or Sunday shipping if Canada Post doesn't deliver on weekends?
If choosing to offer delivery on weekends, trusting a multi-carrier shipping company to integrate into your website, such as PluginHive, allows customers to see the options available to them. So, if Canada Post won't get them their package until Monday, but Purolator says they will get it on Saturday for an additional fee, your customers have the option to choose the shipping price and time that works for them.
With the online shopping industry growing by the year, the inability to offer a multi-carrier shipping option within your website could be detrimental to the growth of your business. PluginHive works with all the top eCommerce platforms, like Shopify, WooCommerce, Magento, etc., and all the top carriers. This integration allows you and your customers to use the optimal shipping prices and options available for your needs.
---
The advantages of providing weekend customer satisfaction
As mentioned previously in this article, customers are more likely to purchase when the shipping process is as simple and quick as possible. By offering weekend delivery, even for an added fee, there is a chance that their choice to purchase will be positively affected.
Your customer satisfaction is essential because it is more expensive to attract new customers than it is to have repeat purchasers. If it costs you about $15 in ad spending to attract one new customer, that customer will have to spend $30 in order for you to break even. Repeat, loyal, and happy customers don't cost a thing.
---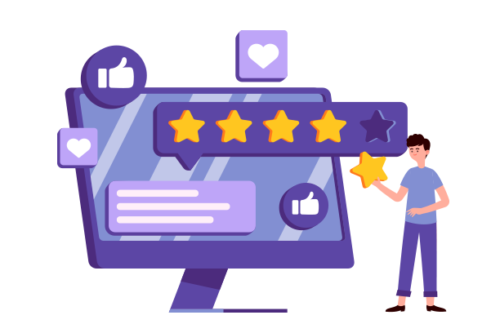 ---
If the initial experience with your brand is as positive as possible, your customers will be more likely to recommend your company to their networks, which may also increase your sales. If Saturday delivery will secure customer satisfaction, it may be worth pursuing.
---
The disadvantages of offering weekend delivery for your eCommerce business
It's obvious that shipping and delivery on weekends are more expensive than delivery during the normal workweek. North America and the rest of the Western world still run on a five-day work week, which means those working to deliver on weekends need to be paid properly for their extra time. Your business will incur more shipping and operational costs by delivering on Saturdays, so it's important to distinguish the overall effect and whether it will provide you with a larger ROI in the long term.
Customer satisfaction is vital to scaling your business and keeping your company around long-term. The shipping process needs to be as seamless as possible so that all packages make it out fast and free of error. Integrating a third-party shipping automation application, like PluginHive, has now become a requirement for any growing business. All shipping labels are filled in and printed with the click of a button, removing any of the manual labor your business may have used before. Your team can focus on what really matters – the business.
---
Reach out to PluginHive's customer support team to learn more about how to integrate PluginHive into your eCommerce website.
---