WooCommerce Canada Post Shipping Plugin with Print Label is a WordPress/WooCommerce extension that helps you automate Canada Post shipping by displaying shipping rates in cart/checkout page, print shipping label from within WooCommerce, pack items automatically into boxes and enable shipment tracking.

PluginHive is the Official Partner of Canada Post for WooCommerce Canada Post Shipping Plugin
Get Real-Time Canada Post Shipping Rates.

Works for both Contract and Non-Contract Users.

Generate Valid Canada Post Shipping Labels.

Track your shipments from within WooCommerce or get your customers notified via email.

Get Email notifications for the Shipment Tracking details.

Schedule Pickups for your Canada Post shipments.

Show Estimated Delivery Time of your Shipments

Supports Domestic as well as International Shipments.

Supports Canada Post Lettermail Services as well.

Print Official Canada Post Manifest for your Orders.
With PluginHive's Canada Post shipping plugin, you can benefit from integrating Canada Post's end-to-end suite of eCommerce Solutions directly into your WooCommerce store. Present live shipping rates and expected delivery dates to customers at checkout, offer customers choice in how they receive their orders with Deliver to Post Office, automate label printing process and more!
2,700+ Active Installs
97% Customer Satisfaction Rating
30 days Refund PolicY 
HOW DOES IT WORK?
Step 1: Install the Plugin, input your Canada Post Account details and enable Canada Post Shipping Method for WooCommerce.
Step 2: Customer sees Canada Post shipping rates based on items in their cart before placing an order.
Step 3: Pay Postage, Print Label and Generate Tracking info from within WooCommerce order page.
MAIN FEATURES
Live Shipping Rate: Based on the product weight, box dimensions, shipping destination etc., this plugin fetches Canada Post postage rates for both domestic and international shipping services.
You can choose to return list rates or account / negotiated rates. There is an option to set conversion value in case the shop uses a different currency
Services: Enable/disable, edit the names of, and add costs to services. Here you can rename, and re-order, Canada Post shipping rates and add price adjustments as a percentage or by dollar amount. These adjustments can be either positive or negative, should you want to apply discounts to shipping.
Box Packing: You can choose from three different packing methods with Canada Post. This will affect the rates as well as label printing.
Per-Item: Each item in your cart (non-virtual) will be sent to the Canada Post API. Quotes for all items will be combined for the final cost.
Weight-Based: The cart will be split into 30kg packages, and each package sent to the API. No dimensions will be sent, only the weight.
Pack into boxes: Items will be packed into pre-defined boxes and sent to the API. We recommend this option. See box-packing below for more information on this.
Shipment Tracking: The tracking number returned from Canada Post while generating the label would be added to order notes and will be sent as part of the order completion email. This enables Shipment Tracking for customers and shop owners.
Print Shipping Label: Print shipping labels from within Woocommerce.
After logging in to the WordPress admin area, you can create a shipment by clicking on the 'create shipment' button on the right side of the order details page. Shipment details would automatically be sent to Canada Post and then the shipping label would get generated which you can print. Postage is automatically paid on these labels using your Canada Post account.
In case you don't have the weight and dimensions of products available in the order, you have the provision to enter weight an dimensions manually while creating shipment
You have the option to set printing paper size as 8.5×11 or 4×6 for label printing. So this can be set for label printing with Zebra thermal printer, Dymo label printer etc..
This plugin integrates with Canada Post APIs to print domestic or international shipping labels with a tracking barcode. Lettermail services are not supported for printing Label & Invoice.
Print Manifest/Invoice: Canada Post WooCommerce Shipping plugin adds a 'Print Invoice' button on the order page in the WordPress admin. This will print the manifest/invoice which is your hard-copy proof of payment required for all shipments for pickup or drop-off to Canada Post.
Handling Fees: Set up handling fees based on the rules you define
Works with Contract / Non-Contract Shipping: This plugin works for both 'Solutions for Small Business' (old VentureOne™ / Non-Contract ) and Contract shipping.
Shipping Price Calculator:
Get postage rates for following WooCommerce shipping services.
DOMESTIC
Regular Parcel

Expedited Parcel

Xpresspost

Xpresspost Certified

Priority

Library Books

Lettermail (Non-API)
USA
Expedited Parcel USA

Priority Worldwide Envelope USA

Priority Worldwide PAK USA

Priority Worldwide Parcel USA

Small Packet USA Air

Xpresspost USA
INTERNATIONAL
Xpresspost International

International Parcel Air

International Parcel Surface

Priority Worldwide Envelope International

Priority Worldwide PAK International

Priority Worldwide parcel International

Small Packet International Air

Small Packet International Surface
OTHER FEATURES
Use Commercial or Counter Rates

Enter HS Tariff Code for Customs Classification at the product level

Supports 'Do Not Safe Drop' option

Supports Multiple Currencies(Integrated with Aelia Currency Switcher)

Option to define Coverage

Option to send Pre-packaged Product
WPML Compatible

Define the country of Manufacture and Province of manufacture at the product level

Pay for your labels via Credit Card linked to your Canada Post account.

Return label for contract as well as non-contract account types.

Shipping rates calculation at the back office order page.
Great product, does exactly what it says it will do. We use it mostly for saving time with printing shipping labels. So fast and easy to do it right from the order page. would def recommend.
I did face some issue to set-up the plugin, but it was because of my misunderstanding and let's be honest, my ignorance. The support team was present with me on each step that I was facing issues. Very patient and professional, all of their recommandations did work perfectly. Now this fantastic plugin is a life saver for my client when time come to finalize orders with Canada Post. Thank you support team – I truly appreciate all the time you invest in your client relation.
"Very quick support and they are willing to take requests for future features. Much better support than the official WooCommerce Canada Post plugin and has more features."
WooCommerce Canada Post Shipping Plugin allows you to
Display Real-Time Shipping Rates from Canada Post
Print Canada Post Shipping Label
Adjust Canada Post Shipping Rates
Where to find Canada Post Plugin Settings
Provide Official Canada Post Shipping Services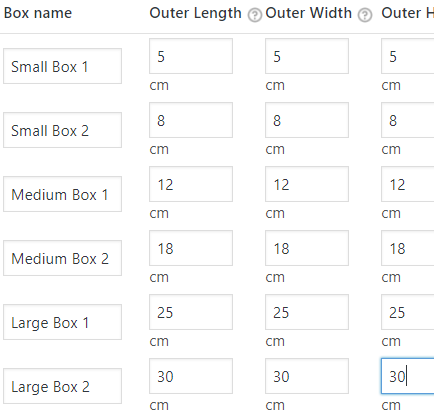 Create Custom Shipping Boxes
Canada Post Official Lettermail Rates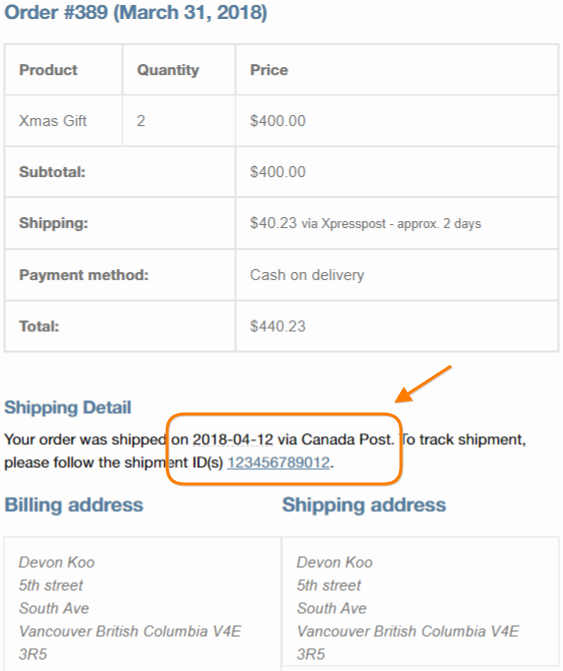 Get your Tracking Details via Email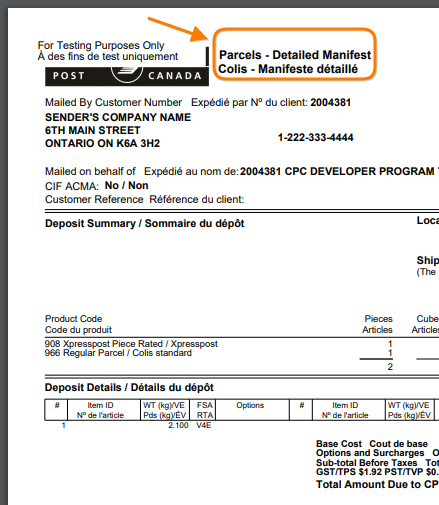 Generate Canada Post Manifest