Shipping is a complex subject to deal with. You have to display the cheapest shipping estimate on the cart, print the shipping labels on time, pack boxes before the pick-up truck arrives, and send the order tracking links to customers—there's just a lot to follow. You'll never know when you'll slip and make a mistake. The one place where most new users usually hit the roof is when displaying shipping rates. If you're not cautious enough you may scare away customers right from the entry gate. Now that's something you don't want.
The reason is—people expect an acceptable estimated price range when they proceed to the cart page. Nobody wants to pay $10 postage for a $2 aux cable. They usually prefer to choose the cheapest shipping option available. And if it's a faster service then they would opt for it. That is a common trend.
But the issue here is that there are too many shipping carriers in the market, especially in the case of WooCommerce Shipping. USPS, FedEx, UPS, DHL, Stamps.com, you name it. Moreover, it's difficult to make a line-to-line comparison and choose the right one. So, to solve the problem and confusion, we have drafted this piece—What are the Cheapest Shipping Options for your WooCommerce-USPS, FedEx & UPS? 
Let's begin.
A few assumptions before you start
To keep things simple and easy to understand, we are going to assume the following cases.
We will only talk about shipping conditions in the US when taking USPS into account.
Assume we need to ship a 14x12x3 inch package cross-country from a place in California to a residence on the east coast. The dimensions of the package are similar to that of a USPS Medium Priority Mail Flat Rate Box.
Out-of-the-box pricing for all shipping carriers—We will not take the lower negotiated rates based on volume into account while calculating the prices.
The shipping labels will be printed online—We will consider all associated USPS internet discounts.
At the end of this article, you'll also see the trade-offs between the shipping rates, delivery time, and delivery reliability, and essentially give our take on the best shipping strategy for your business. We will also tell you which WooCommerce shipping plugin should help you save more money on shipping.
Cheapest shipping option when delivering a Medium-sized parcel (2 Lbs or more) within 5 days
In this case, services from FedEx and UPS will offer better deals than USPS. To be specific, FedEx Ground and UPS Ground will be cheaper than USPS Priority Mail. And among the two choices, FedEx will be a tad cheaper(15% off on all shipments) than UPS and should be the one to go with. There's another important concept that goes around. Both the FedEx and UPS carriers calculate the shipping prices based on something called Dimensional Weight. What this essentially means is if your parcel or package is large, the shipping charges will increase exponentially. The current package weight calculation goes with the formula—(Length x Width x Height)÷139. So if your package has a dimension of 20x20x20 with a weight of 10 Lbs then the overall package weight will be 57.55 Lbs. This means that you will be charged for 57.55 Lbs instead of 10 Lbs. Now let's calculate the dimensional weight for the package (14x12x3 inch) we mentioned earlier in this article. Upon using the same formula above, the dimensional weight turns out to be 4 Lbs which means that you'll get charged for 4 Lbs no matter what. The only exceptions to this rule are the 3 flat rate boxes—Small, Medium, and Large. So if you can manage to allocate the item(s) equal to or more than 2 Lbs into the Small Flat rate box then you would approximately save $10.
What should you do here?
But in reality, that is usually not possible to do and you WILL have to go for the Medium Flat Rate box to ship items equal to or more than 2 Lbs. Assuming that you aren't getting hit by dimensional weight, the break-even point between FedEx or UPS Ground and a Priority Mail flat-rate medium box is approximately 3 lbs. In concluding words, you can say that FedEx and UPS offer better deals when shipping items less than 2 Lbs. And above 2 lbs, the USPS medium flat rate box is slightly cheaper than FedEx or UPS Ground. The break-even point compared to FedEx and UPS for a large Priority Mail flat rate box is about 5 lbs. And if you need a large flat rate Priority Mail box, make sure it's heavier than 5 lbs. Otherwise, FedEx or UPS Ground will always be cheaper. Now let's sum it all up.
If the package weight is more than 2 Lbs, use the USPS Flat Rate Medium box.
Or if the package weight is more than 5 Lbs, use USPS Flat Rate Large box.
Otherwise, FedEx and UPS will give you the cheapest shipping options.
For the sake of understanding, let's take an example of the following product that weighs 1 Lb.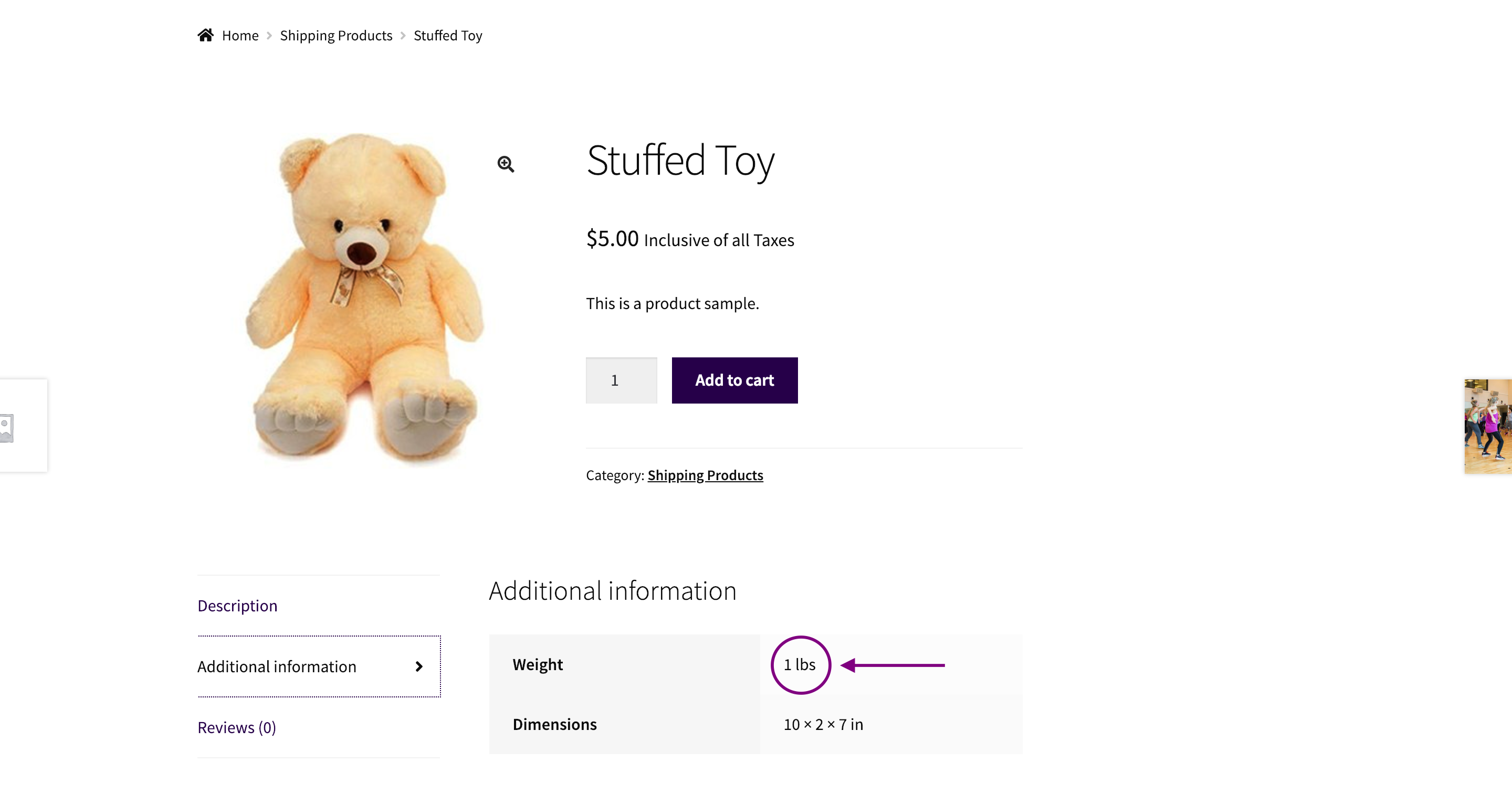 With the help of the Rule Table in the plugin settings, you can set the below rules. If you look carefully, we have selected USPS Small, Medium, and Large Flat Rate Boxes as the USPS services. And we have also selected the FedEx Ground and UPS Ground services.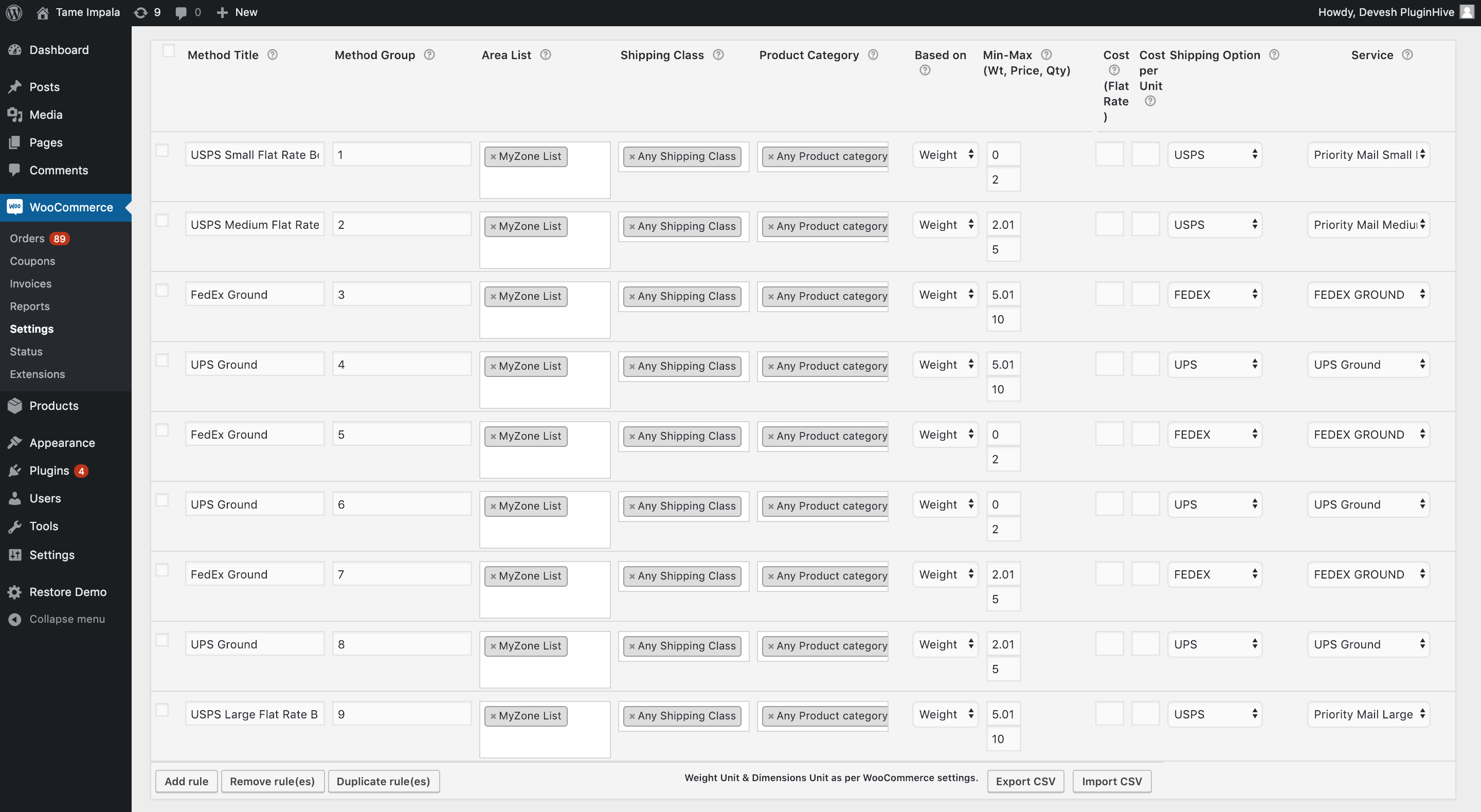 Here are the necessary rules that are required to find the cheapest shipping option among the three shipping services. Check it out:
0-2 Lbs—USPS Small Flat Rate Box should be the cheapest option
2-5 Lbs—USPS Medium Flat Rate Box should be the cheapest option
5-10 Lbs—FedEx and UPS service should provide cheaper deals!
Note: Since we just have the "Stuffed Toy" as an example which weighs 1 Lb, we are going to increase the quantity to creep into the above weight brackets.
0-2 Lbs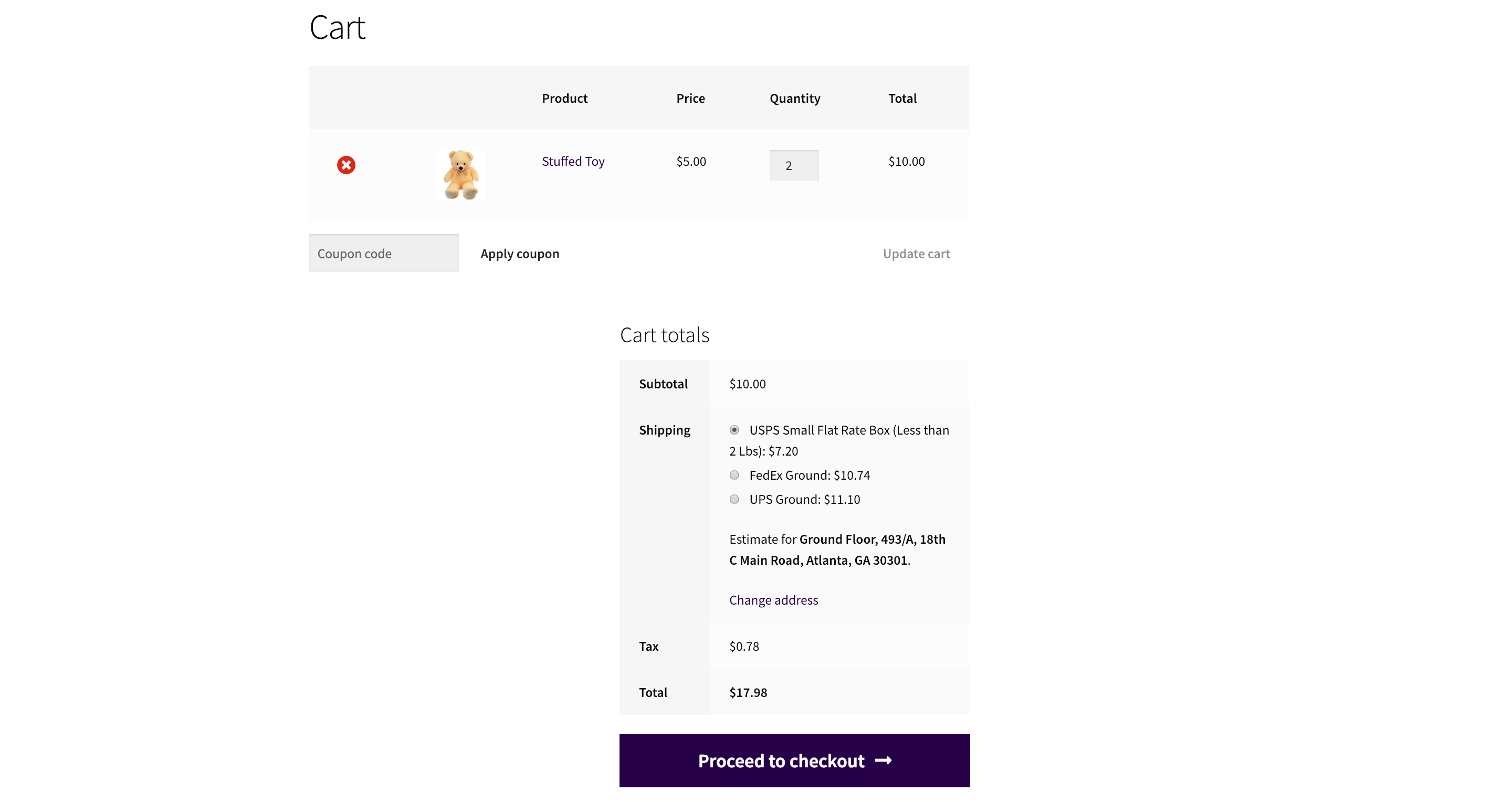 2-5 Lbs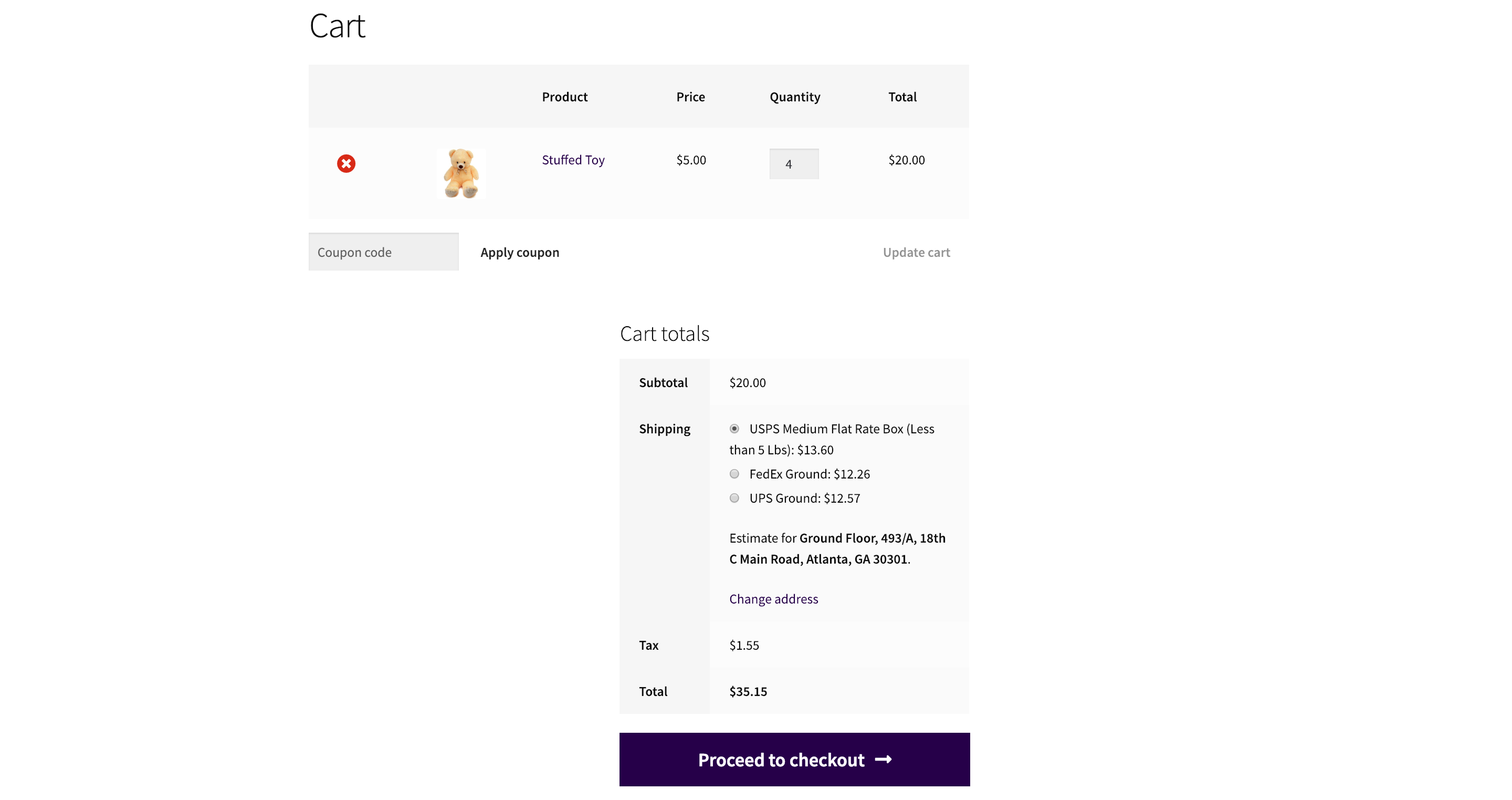 5-10 Lbs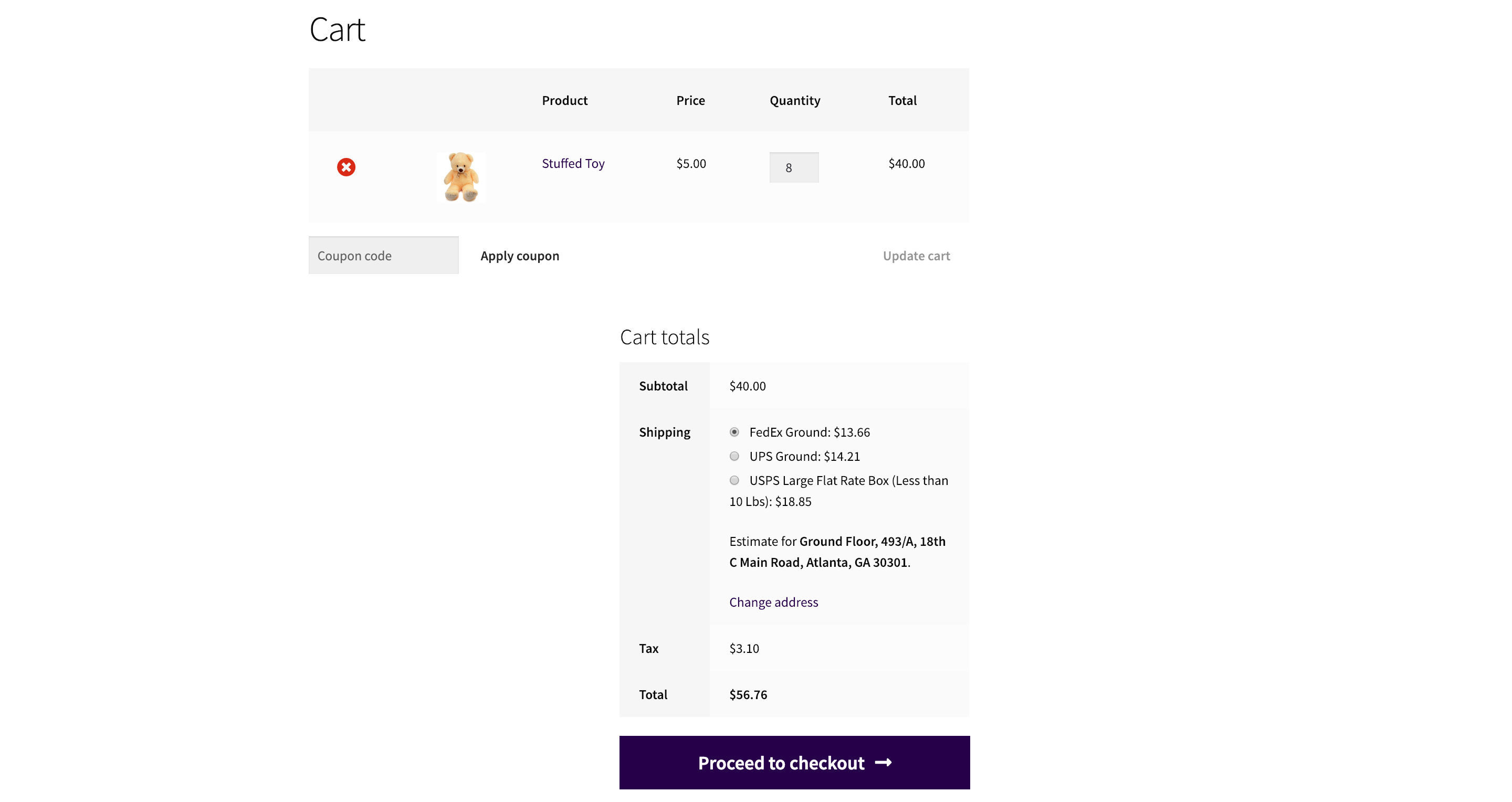 It's not like the three shipping services will always appear on the Cart page. You can remove the rules that you don't need and essentially show the ones you want to.
Cheapest shipping option for items less than 2 Lbs
Let's proceed further by keeping the previous concept in mind. As noticed before, USPS will be a cheaper option when compared to FedEx or UPS, hands down. But that case is true for small items and the situation changes as the weight creeps after 2 Lbs. Meaning, packages that weigh closer or more than 2 Lbs will cost pretty much the same as that of FedEx Ground or UPS Ground. Specifically for packages ranging between 2-5 Lbs, FedEx and UPS seem to be slightly cheaper than USPS on paper. But again, it all depends on the dimensional weight of the package—as we experienced before. So the trick here is to avoid dimensional weight, if possible. Otherwise, USPS will be the cheaper choice of up to 2 Lbs.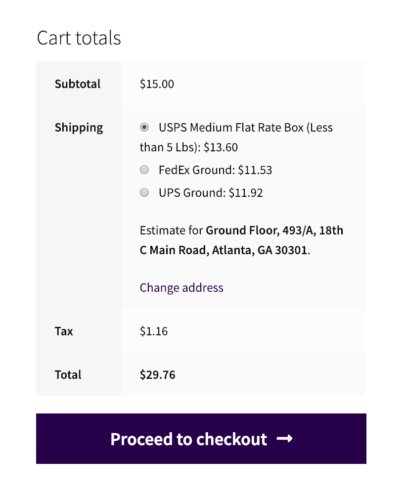 Another weight bracket where USPS shines is the 0-0.8125 Lbs. You can use the USPS Frist Class Mail service for that, only if you don't care about reliability. So in conclusion, USPS is by far the cheapest shipping option for light items.
Cheapest shipping option for the next day deliveries
Next-day delivery is another popular area where most businesses take part in. USPS comes with their USPS Express shipping service in this round. This particular service is the cheapest shipping option and is also categorized as Guaranteed. But the issue with this service is that sometimes USPS takes 2 days to deliver the mail. And it also doesn't offer a morning delivery time. So if your customer needs something at the beginning of the business day, he or she is just out of luck. USPS's Guaranteed service means that they'll refund your money if the package is delivered late. FedEx and UPS, on the other hand, deliver on their promises. They are more reliable in terms of next day deliveries and are hardly late. So we would recommend you choose from FedEx or UPS (though, costlier than USPS) when shipping items the next day. The FedEx Standard Overnight (delivers before 3 PM) is a lot cheaper than the UPS Next Day (delivers before 3 PM) and seems to be the better choice. However, if you go for the FedEx First Overnight (delivers before 10 AM), the situation is quite opposite and the difference is more than $40. Have a look at the following price difference.

Cheapest shipping option for a 2-3 day delivery window
A similar scenario repeats in this case. Private shipping carriers, FedEx and UPS, always guarantee their delivery times but are significantly more expensive. In some cases, FedEx and UPS will cost you will over twice the cost of USPS.
So what's wrong with USPS? It is unclear which USPS service is better if you need 2-3 day delivery. The reason is, USPS doesn't guarantee their delivery times for Priority or First Class Mail shipping services. So while USPS Priority Mail cites a 2-3 day typical delivery time, it could be slower or faster depending on various unknown factors. In many cases, it can more than a week or even 10 days to deliver the package. While the latter tends to be an anomaly, overall the delivery speed is somewhat random.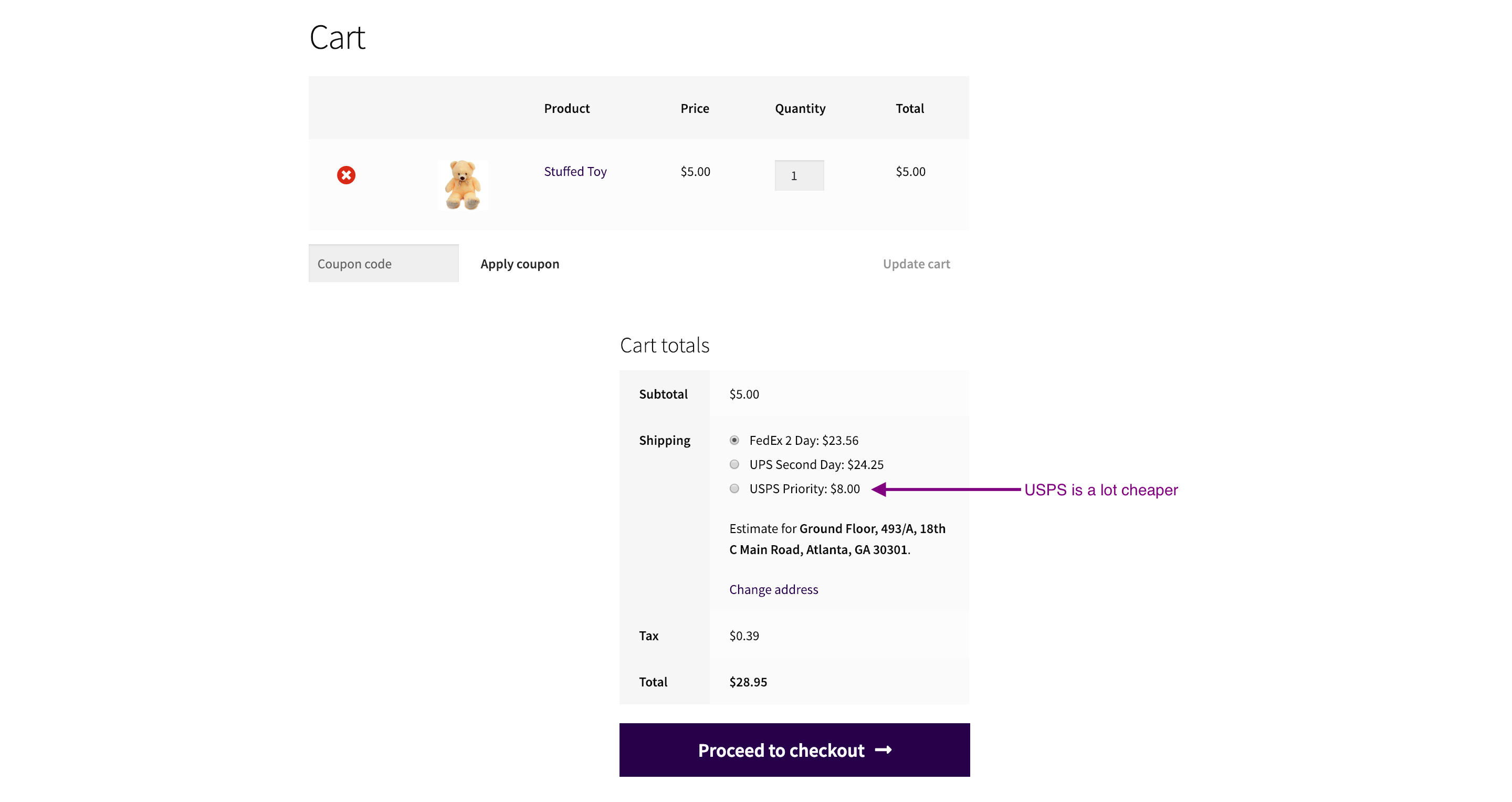 We would recommend you choose FedEx and UPS if you're solid on delivering between 2-3 days. But as we said before, it is going to cost you a lot more than USPS.
Our take on the 3 shipping carriers—USPS, FedEx, and UPS
While USPS is the cheapest shipping carrier in most cases, their reliability is easily the worst among the 3 carriers. Most online stores primarily use USPS because the orders are usually under 2 pounds. While it's not possible to check on the status of all the orders, likely, the quoted delivery times from USPS for both First Class and Priority Mail are completely random. So even if you choose the USPS Priority Mail, the item will most likely reach your customers within a week, if not early. If your customers are in a place where the USPS's service is poor, basically in the middle of nowhere, then it's more likely for your parcel to get delayed or even lost in some cases. Meanwhile, FedEx or UPS will never do that, at least there have been no cases reported so far. It boils down to reliability and cost. And both the terms usually tend to be proportional in the case of shipping. So the higher the cost of shipping, more is the reliability of the package being safely delivered on time. Since most businesses deliver items less than 2 Lbs or so, USPS is the cheapest if that's your goal. And for items heavier than 2 Lbs, in which delivery time is not a factor for you, FedEx or UPS Ground is the cheapest. It's the 2-3 day delivery window where you have to weigh the trade-offs. Do you value reliability? Is actual transit time a concern? If you need a package to be delivered on time, use FedEx or UPS. If you are trying to save money, use USPS.
Cheapest shipping option by USPS
If you decide to use USPS as your primary shipping carrier, the cheapest way to go is to use shipping plugins like the Multi-Carrier shipping plugin for WooCommerce. As you might have noticed before, the plugin comes with popular shipping services like UPS, FedEx, USPS, DHL, and Stamps.com USPS. The plugin provides different kinds of USPS services which are suited to the different needs of the customer. The customer can select the best-suited service. The WooCommerce Multi-Carrier Shipping plugin supports these services domestically and internationally. Services supported by Multi-Carrier Shipping Plugin are listed below: First Class services,
Commercial
HFP Commercial
Package International Service
FLAT
LETTER
PACKAGE-SERVICE
PARCEL
POSTCARD
Priority services,
Priority
Commercial
Cpp
HFP Commercial
HFP Cpp
Mail Express
Mail Express Commercial
Other services,
Global-Express Guaranteed
Library
Media
Online Plus
There are even more USPS shipping services (including international services) and to find out more, you can check out the product page. In addition, shipping with FedEx, UPS, and DHL is all nicely integrated so you only need a single tool to ship across all carriers. Check them out. You can use this plugin as the primary shipping tool for your WooCommerce business.
Cheapest shipping option by FedEx and UPS
The only way to get a better deal on FedEx or UPS is to negotiate. Of course, you'll need to demonstrate that you can and will ship in volume but that shouldn't be too hard if you run an online store. So ideally, you should pick one carrier and focus on them. And based on the common trend, UPS seems to be a bit hungrier than FedEx for your business so they may be more willing to negotiate. But your mileage may vary. We recommend you use either the WooCommerce UPS Shipping plugin or WooCommerce FedEx Shipping plugin if you want the enjoy the negotiated shipping rates. You won't get the USPS shipping rates but if you're ready to live with private carriers then you can go with any of them. The WooCommerce UPS Shipping plugin, for example, allows you to choose the negotiated rates for your account. You just need to enable the "Negotiated Rates" in the plugin settings as shown in the image below.
Conclusion
All it takes is a closer look at the facilities and you're ready to top the shipping game. Ideally, you should pick any one of the carriers and focus on mending it your way. We see that UPS seems to be a bit hungrier and tends to charge you more compared to FedEx. However, if you have already planned on going for UPS for whatever reason, then you should probably be more willing to negotiate with them. Contact their sales team and they should help you get started. Anyway, this was the article on—What is the Cheapest Shipping Option for your WooCommerce-USPS, FedEx & UPS? We hope you like it. Pour your thoughts in the comments section below. And if you're finding something difficult to get by then Contact PluginHive Customer Support. They should help you in and out. Happy selling!