WooCommerce Multiple Carrier Shipping Plugin combines the power of table rate shipping with real-time rates from shipping companies like FedEx, UPS, USPS, DHL Express & Stamps.com (USPS) to give you a complete shipping solution for your business.
Yes, you heard it right! You can have the rates from all these major carriers with this one great plugin.
Real-Time Shipping Rates from:
UPS

FedEx

DHL

USPS

Stamps.com
Free and Flat-Rate Shipping based on:
Product/Order Total Weight

Product Quantity in Cart

Total Price of all Products in Cart

Different Product Categories

WooCommerce Shipping Classes

Shipping Area
Get fast and quality support for
all your questions!
This plugin packs the power of the top global shipping carriers and offers Free & Flat Rate shipping calculations based on weight, quantity, and price. You also get 24×7 customer support with quick response time via email, call, chat & one-on-one onboarding.
Get the plugin now
Now, easily configure Shipping companies or services of the various shipping carriers based on rules using the powerful table rate platform of this WooCommerce Shipping plugin. One outstanding feature that sets apart this plugin from its competitors is the fact that you can set rules using various parameters like WooCommerce shipping classes, WooCommerce Product categories, and prices based on weight and item quantity.
Main Features of WooCommerce Multi Carrier Shipping Plugin
Configure Shipping Carrier or Services based on rules
The greatest feature of this plugin is that the shop owner gets the flexibility to create separate rules for separate shipping companies.
For example, you can opt for a FedEx shipping service for a particular product category as you may require faster service.
Similarly, you can create a rule for other product categories and opt for USPS as they are a cheaper option within the US.
This plugin has an advantage in its ability to fetch the real-time rates from FedEx, UPS, USPS, DHL Express & Stamps (USPS) based on parameters such as product weight, shipping destination, postal code, product category, shipping class, total weight, price, number of packages, etc.
Shipping Rate Calculation using Custom Rules
Make shipping really simple by creating rules based on customer's country, city, state, postal code, product category, shipping class, total weight, price, number of items, etc.
For example, you may want to set a flat rate for a particular product and opt for real-time rates from UPS for other set products. No worries, just create a rule for a flat rate for a shipping class (associated with that product) and create another rule for other shipping classes with the UPS service.
This gives powerful flexibility to the shop-owner with regard to the variety that he can offer to his customers.
Define WooCommerce Shipping zones and create Shipping Areas
Outstanding seems to be the right word for this plugin! Using this feature, now create Areas where your rules would be applicable.
An area can be a WooCommerce defined shipping zone, country, State, or even postal codes. So now, easily set your shipping based on different geographies and make the most of your preferential zones.
Flexible Parcel Packing Methods for Accurate Shipping Calculation
Configure the plugin to automatically determine how items should be packed. This information will be sent to the specific carrier in their request which will affect the rates returned by them.
You can choose:
Weight-based packing method (pack items based on the maximum weight of the box as specified in the admin section)

Pack items individually.
Fallback Rates
If the service you selected is not available in that country, you need not worry. This Woocommerce shipping plugin has an option that will return the fallback rate that you have previously set.
Handling Fees
Set up handling fees based on the rules you define.
Production/Test Mode
For the purpose of testing, you can set the mode as testing and get test rates from the chosen carriers.
Supported Domestic Services
All FedEx Domestic Services
All UPS Domestic Services
All USPS Domestic Services
All DHL Express Domestic Services
All USPS Domestic Services using Stamps.com
Supported International Services(WooCommerce international shipping)
All FedEx International Services
All UPS International Services
All USPS International Services
All DHL Express Services
All USPS Intl Services using Stamps.com
Special Shipping Services
FedEx SmartPost & FedEx One Rate
UPS SurePost
Insurance for UPS, FedEx & DHL Express Services
You can find this option under
WooCommerce > Settings > Shipping > Multi-Carrier Shipping > Area Management
By using this module you can easily create your own areas using: Country Name, City Name, State, and Postal Code. After adding an area you can go to the plugin main page and set a rule for this area.
Allows to set a title for WooCommerce shipping methods on the cart/checkout page

Option to add extra charges to the rates returned from shipping API

Supports debugging

Option to add/update/duplicate/delete shipping rules

You can Import rules from CSV

You can Export rules from CSV

Supports USPS flat rate boxes

Works on the concept of Volumetric weight

Compatible with the Multi-vendor scenario

Supports FedEx pre-defined boxes

Shipping Rates Calculation in Multiple Currencies

Delivery Confirmation with Signatures

Address Validation for Commercial & Residential Shipments
WooCommerce Shipping Rate Automation
Real-time shipping rates from multiple carriers on your WooCommerce cart & checkout page
With the WooCommerce Multi-Carrier Shipping plugin, you have the option to display shipping rates from the following top shipping carriers on the WooCommerce cart and checkout page.
UPS

USPS

Stamps.com

DHL

FedEx
Offer Live Shipping Rates via UPS and USPS (WooCommerce Shipping based on Product Weight)
WooCommerce store owners can use the shipping carriers UPS and USPS together to ship their products. In a scenario where the total shipment weight is below 5 lbs, customers can get USPS shipping services on the cart page. On the other hand, if the weight is more than 5 lbs, the customers can easily choose from different UPS shipping services. This is a classic case of WooCommerce conditional shipping based on product weight.
Here all you need to do is create the following shipping rules within the plugin and you are good to go.
Rule 1: If Total Weight <= 5 lbs show USPS Shipping services.
Rule 2: If Total Weight > 5 lbs show UPS Shipping Services.
Offer Region-Specific Shipping Rates on your WooCommerce Store
WooCommerce store owners ship their products to different locations across the globe. Based on the location, there are different shipping carriers that are preferred. You can make sure to offer WooCommerce shipping options through shipping carriers like UPS and USPS to ship across the USA. For your customers in Asia, you can choose to ship via shipping carriers like DHL and FedEx which are more preferred in that part of the world. With this kind of WooCommerce Shipping setup, the plugin provides one of the easiest ways to display multiple WooCommerce shipping options from different carriers based on location.
Offer Different Shipping Services for Different Vendors
WooCommerce Multi-Carrier Shipping plugin is fully compatible with the Dokan Multi-Vendor plugin and offers the best way to handle the WooCommerce Multi-Vendor Shipping scenario. Store owners can easily configure the plugin to show different shipping services from multiple shipping carriers preferred by vendors such as UPS, FedEx, DHL, Stamps, and USPS. A vendor in the USA can configure his UPS account to show UPS shipping services to customers. And at the same time, another vendor in the UK can choose from various shipping services from DHL. Another vendor in central Asia can choose to provide shipping rates via FedEx.
Offer Shipping via USPS and FedEx throughout the USA
USPS covers almost all areas when it comes to shipping in the USA. It is a good option to have USPS shipping rates shown on the cart page. For time-sensitive deliveries, it is always great to have FedEx shipping options available for the customer's convenience. For such a scenario, you can easily create some shipping rules based on your requirements.
For example:
Rule 1: Group 1 – If Shipping Area = USA then show USPS Shipping Services
Rule 2: Group 2 – If Shipping Area = USA then show FedEx Shipping Services
Offer Local Pickup Option along with FedEx Delivery Services
WooCommerce store owners can easily provide Pickup options to nearby customers by creating a Flat Rate alternative of $0 and renaming it as Pickup. For further customers, you can choose to provide different FedEx Shipping options based on their address.
Here is the WooCommerce Shipping Setup.
Rule 1: If Shipping Area = the Nearby States, then show Local Pickup (Flat Rate $0) 
Rule 2: If Shipping Area = Any Other Area, then show FedEx Shipping Services
WooCommerce Multi Carrier Shipping Plugin
Real-Time Shipping Rates from Multiple Shipping Carriers
Display Conditional Shipping Rates based on Weight, Quantity & Price
Calculate Shipping Rates for WooCommerce Shipping Classes & Product Categories
Combination of WooCommerce Free Shipping, Flat-Rate Shipping & Carrier-Based Shipping Rates
Flexible Parcel Packing Methods for Accurate Shipping Rates Calculation
Fixed and Flexible WooCommerce Shipping Rate Adjustments
Shipping Rates Calculation for Residential Addresses
Fixed & Conditional Fallback Rates based on Product Quantity and Weight
Shipping Rates Calculation Rules Import & Export via CSV
Calculate and Display Shipping Rates in Multiple Currencies
Display Estimated Delivery Date on WooCommerce Cart & Checkout
Print & Download Shipping Labels & Return Shipping Labels from WooCommerce Orders
Print & Download Commercial Invoice for International Shipments
Real-Time WooCommerce Shipment Tracking
Request Carrier Pickups from WooCommerce Orders page
Check out
WooCommerce Shipping Services
that offer these functionalities!
Try Now For Free
TRUSTED BY WOOCOMMERCE STORE OWNERS GLOBALLY
I ordered the "Multi Carrier Shipping plug-in" from PluginHive. This is an awesome plugin that gives you real-time rates from the USPS. I did have a bit of trouble with setup but I am new to WordPress/Woo-commerce. They responded with in minutes of my email. They fixed everything and it functions perfect now. I definitely recommend this and if you have trouble they have a solid customer service that you can depend on. I know because it worked for me! A+
I've been happily using Multi-Carrier Shipping Plug-In from PluginHive for a couple years now. Best of all, my client has products that require complex shipping rules and their support team and most recently, Shashi have gone above and beyond to help me to get everything working smoothly and successfully. This plugin is flexible and customizable and most importantly – dependable with keeping shipping customer's order out with ease. Thanks PluginHive for your awesome products and incredible support. It is greatly appreciated.
WooCommerce Multi-Carrier Shipping plugin allows you to
Get Real-Time Shipping Rates from Multiple Carriers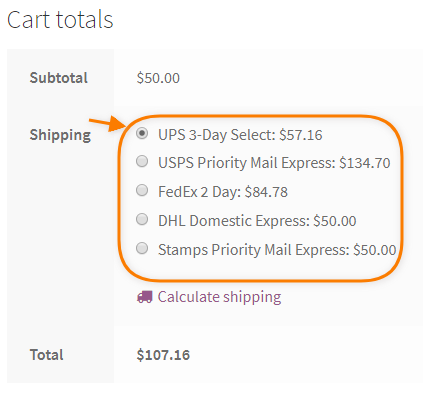 Configure FedEx Account to get Real-time Shipping Rates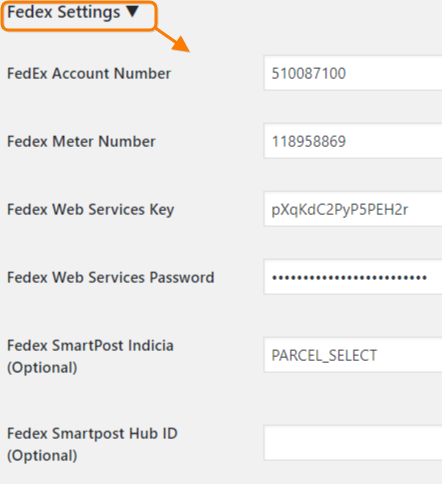 Configure UPS Account to get Real-time Shipping Rates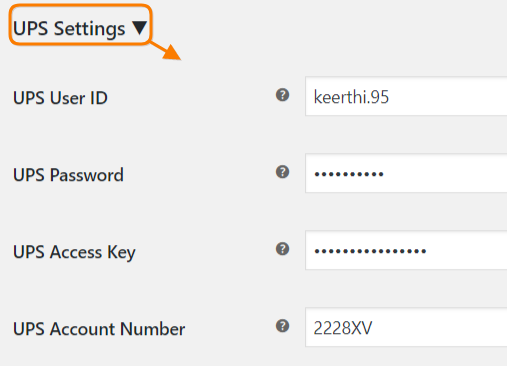 Configure USPS Account to get Real-time Shipping Rates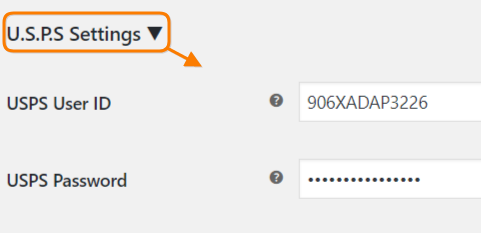 Configure DHL Account to get Real-time Shipping Rates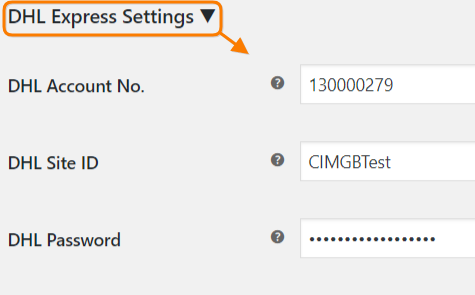 Configure Stamps Account to get Real-time Shipping Rates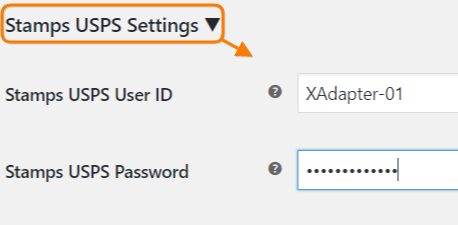 Create Shipping Areas based on Zones, Countries, etc.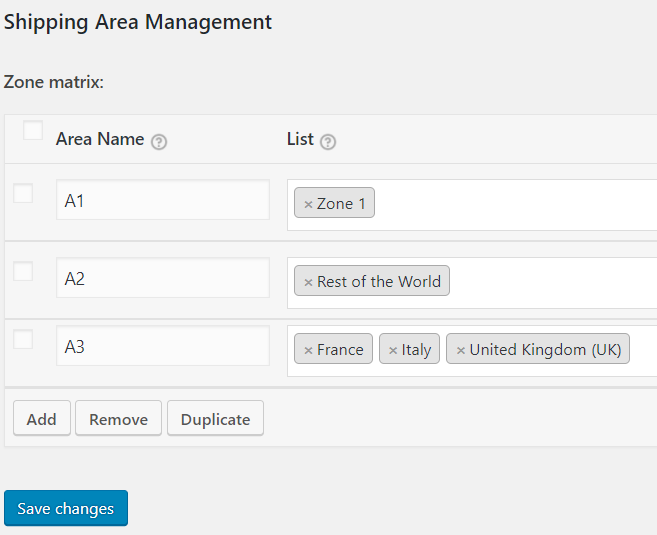 Choose among Different Packing Methods

And Get the option of Volumetric Weight Based Packing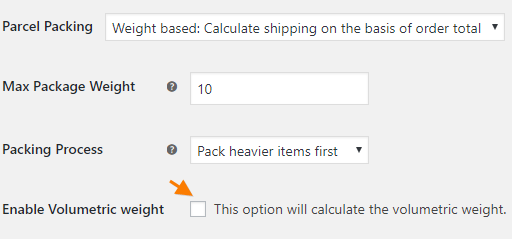 Import/Export Shipping Rules via CSV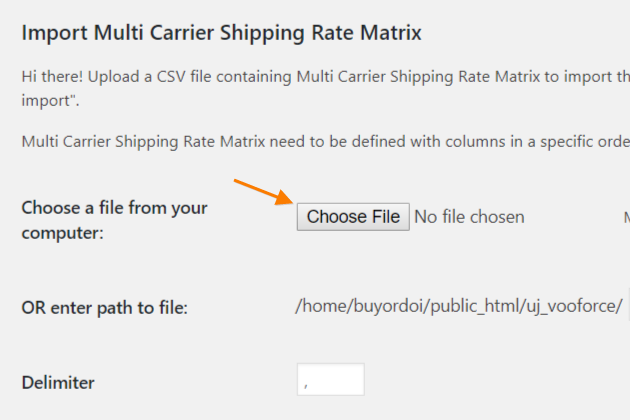 Create Shipping Rules based on Factors like Product Weight, Quantity, Price, Shipping Class, etc.

OTHER WOOCOMMERCE SHIPPING PLUGINS TO CHECK OUT