Purolator is one of the top shipping carriers in Canada, which is 91% owned by Canada Post. As an eCommerce store owner using your own Purolator account to handle the shipping process, you must have an authorized access from Purolator for seamless integration with your online store. The following applications help you integrate Purolator Shipping within the eCommerce store on multiple platforms.
If you have an online store that is based on an eCommerce platform like WooCommerce or Shopify, you will need an Account number and Activation Key to set up your Purolator shipping. Follow the below steps to get the required account details.
---
On this page
---
Open a Purolator Business Account
You must have a Purolator Business Account in order to generate an Activation Key.
Note: If you already have a Purolator Business account, please skip to the next step.
If you don't have an account, apply for a Purolator Business account.
---
---
After applying for a Purolator Business account, you will get an email that includes a link to activate your Purolator shipping profile, as shown below. Click on the link and ensure that you activate the profile within 72 hours.
---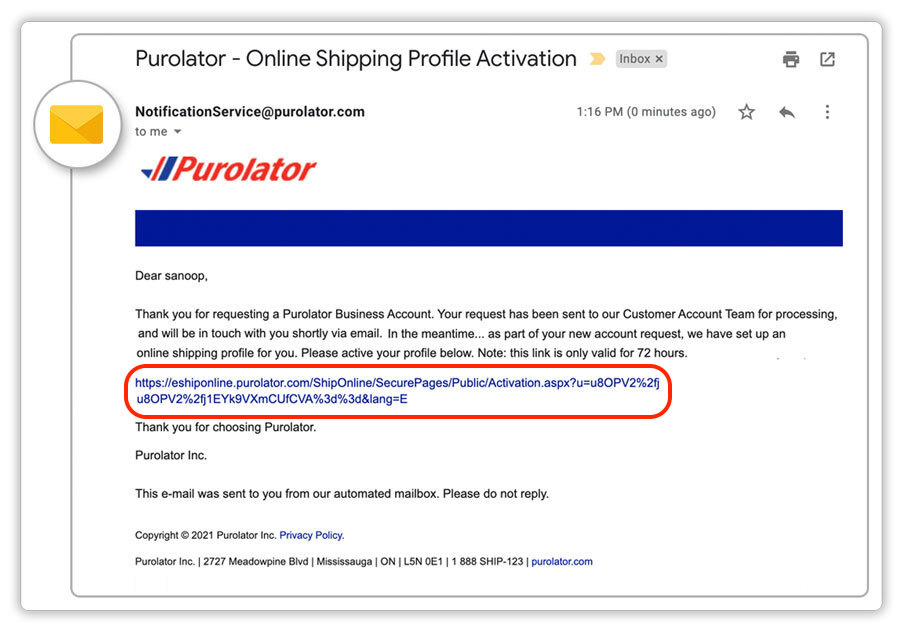 ---
Once the registration process is complete, you will get the Purolator Business Account number. You have to register for an Activation Key to complete the process.
Follow the below steps to get an Activation Key.
---
Register for the Purolator E-Ship® Web Services Registration
Once the profile is active, visit the Purolator E-Ship® Web Services Registration and click on the third option, and follow the steps shown in the below images.
---
---
Fill up all the details correctly:
---
Finally, click on the Submit Registration as shown below:
---
---
Activate your Web Services Registration
Activate your registration by logging into the E-Ship Web Services with your email and password.
---
---
Choose PluginHive as eCommerce Partner
Provide the necessary details and complete the Activation Key form. Since PluginHive is a certified partner with Purolator, you can select "PluginHive" as your eCommerce partner from the dropdown, and submit the form.
---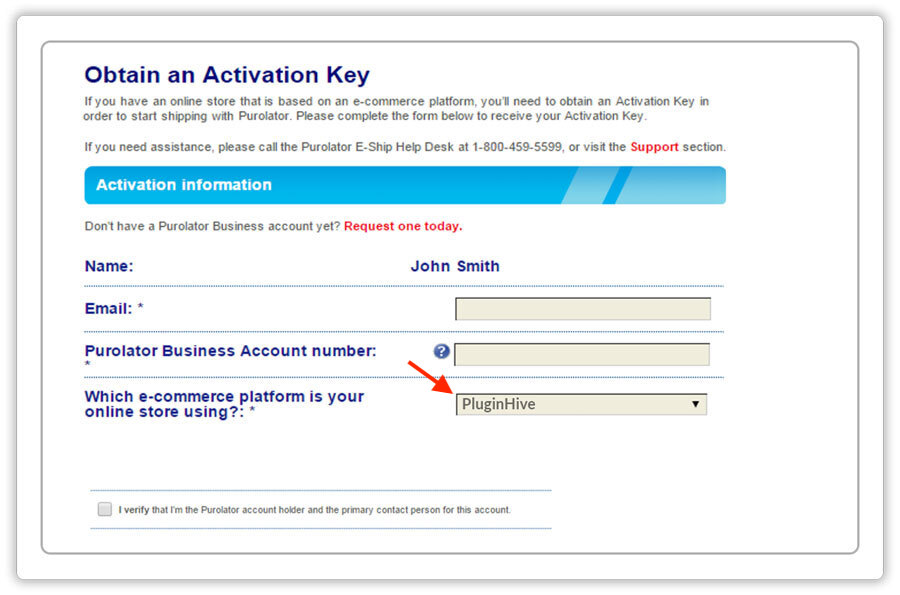 ---
Retrieve your Activation Key
You will get your Activation Key once you submit the form. You will also receive an email with your Activation Key details.
---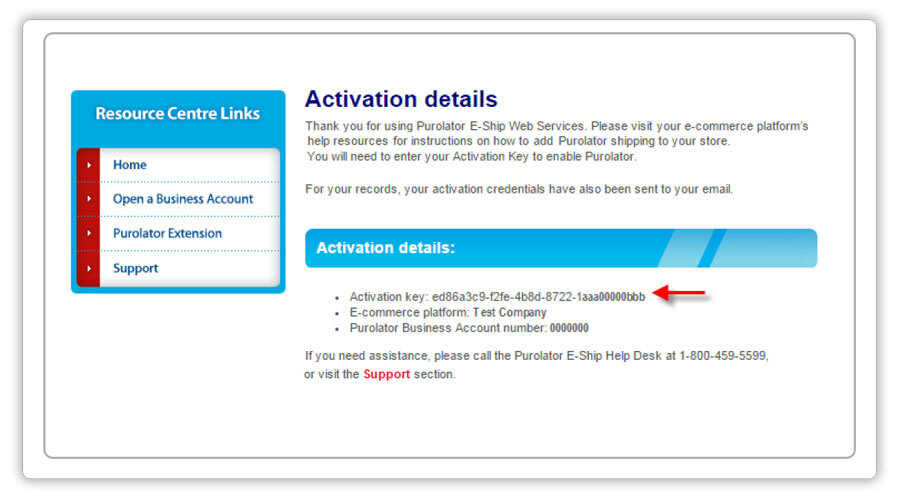 ---
Integrate Purolator with your store and start shipping
Once you get the Account number and Activation key, you can integrate Purolator with your store (Shopify or WooCommerce) and start shipping.
Choose Purolator as your shipping carrier under App Settings > Carriers
---
---
Add the shipping carrier account credentials to integrate Purolator into Shopify.
You need to get the following details from Purolator and add them to the app.
Carrier Name
Account Number
Activation Key
---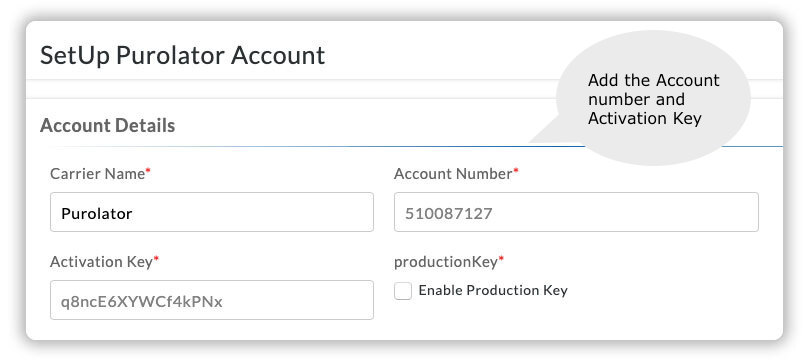 ---
After adding the details shown above, click on Add, and the app will add your preferred shipping carrier successfully.
PluginHive is a certified partner with Purolator, which makes the complete registration process a lot faster and easy. So, if you have any queries with regard to the Purolator account, please feel free to contact our support. We will surely be able to help you!