Are you going to start an eCommerce store? Is WooCommerce or Shopify best for you? The two most popular eCommerce platforms in the world, WooCommerce, and Shopify have benefits and drawbacks. Choosing the best eCommerce platform for your requirements is essential to your success as a business owner. This article will give you a clear comparison of Shopify vs WooCommerce. The purpose is to highlight their advantages and disadvantages to assist you select the ideal option for your eCommerce business.
Before comparing Shopify vs WooCommerce – the two most popular eCommerce platforms, we must review the basics and highlight what makes these platforms special.
---
WooCommerce & Shopify – Explained
WooCommerce is an open-source WordPress plugin for eCommerce. This lets you use the most powerful content management system (CMS) to operate an online business. Many people must know that WooCommerce is the most popular eCommerce platform with 36% of the market share, even though WordPress is the most popular website builder, powering 43% of all websites.
WooCommerce is open-source, so you can quickly add custom plugins and customize any business component.
With Shopify, you can quickly build an online store, collect payments, and manage your inventory from a single platform. With this, managing your eCommerce site is simple. You don't have to be concerned about technical difficulties like web hosting, security, caching, etc.
Depending on your needs and level of expertise, you must decide on one of the two platforms to use.
---
Detailed Comparison: WooCommerce vs Shopify
When opening an online store, there are a few things that you must never forget. You can choose the right platform based on your needs using these essential criteria.
These are the most basic requirements that every owner of an online store should consider. Depending on your requirements, you could also consider other solutions, such as shipping, invoicing, drop shipping, inventory management, taxes, etc.
This article compares positions of these essential criteria on Shopify and WooCommerce in-depth to determine which suits your needs.
Let's begin our comparison of Shopify vs WooCommerce.
---
Cost
---
---
Cost is one of the most crucial factors for business owners of eCommerce websites. You must evaluate the startup costs while considering the varying costs for additional services and software.
Shopify
Shopify makes it extremely simple to launch your online store. The Shopify Basic plan starts at $39 per month, with the option to upgrade to the Shopify plan for $105 or the Advanced Shopify plan for $399 monthly. Each of these plans comes with an SSL certificate and web hosting.
A new eCommerce store can be launched using the Shopify basic plan, including all the needed features. Unlimited products, unlimited file storage, two user accounts, and more are all available. To improve your Shopify store, you will require additional third-party add-ons and tools not included in this pricing.
Shopify also has a $7.00/month plan called the Shopify Starter Plan. You can use Shopify with this package to perform in-person sales in specific locations or add buy buttons to any website.
WooCommerce
WooCommerce is a WordPress.org plugin for online stores. It is available as a free plugin and is open-source. To launch a WooCommerce store, you'll need a WordPress hosting account, a domain name, and an SSL Certificate.
Usually, an SSL certificate is $69.99, a domain name is $14.99, and monthly web hosting is $7.99. Especially if you're just getting started, this is a costly undertaking.
Fortunately, many hosting companies now offer specialized WooCommerce hosting plans with significantly lower prices.
Winner
WooCommerce is free and doesn't charge transaction fees, which makes it a more cost-effective choice. Still, considering all expenses, such as hosting, plugins, and themes, is essential.
The winner ultimately depends on your unique requirements and budget. The price can increase as you scale and may contain underused resources. Still, Shopify's pricing plans include everything you need for your online store.
---
Scalability
---
---
As your company expands to meet new goals and challenges, you will require more resources. Even though both WooCommerce and Shopify can be scaled to handle large numbers of visitors and orders, they are different. Let's examine how scalable these two eCommerce platforms are in comparison.
Shopify
You never have to be worried about scalability and security because Shopify manages the technical aspects of your store. You can easily upgrade your Shopify package once your company starts to expand. Your growing business may be handled by its infrastructure without any backups, security, upgrades, or downtime issues. Additionally, they provide business services as part of the Shopify Plus package.
This eliminates the challenging aspects of expansion but raises your overhead costs. Your expenses will increase, so you'll need to make adequate plans.
The good news is that your costs will be offset by not having to hire or oversee a technical team internally.
WooCommerce
WooCommerce is a self-hosted platform, so you can back up, update, back up, and protect your website. As the traffic to your business increases, the resources in your beginner WooCommerce hosting package will get exhausted.
The good news is that since you have complete control over your WordPress site, you have several choices for controlling growth. Your rates for WooCommerce hosting will go higher. Still, you'll have more control over the specific resources you upgrade. You can be confident you're not spending money on services you don't need.
To assist your WooCommerce business, you can even hire WooCommerce developers to manage your website.
Winner
As a hosted platform that handles all the technical parts of scaling your store, Shopify is often the best option for scalability.
---
Ease of Use
---
---
Your time is vital as an eCommerce store owner. It would help if you concentrated on essential activities like processing orders, collecting client feedback, answering customer questions, and working with vendors. So it would be best to have an easy-to-use and maintained eCommerce platform to achieve this ideal state. Let's compare the user-friendliness of Shopify with WooCommerce.
Shopify
You will not need to maintain or update any software because Shopify is a hosted platform. Hence, you don't have to worry about security, performance, compatibility problems, or backups.
You may select a design from many free Shopify themes as soon as you sign up. After guiding you with customization, they will help you with adding products. Shopify has a user-friendly drag-and-drop interface. Within Shopify, managing your product pages, inventory, and sales is simple.
This guided highly optimized user experience has the drawback of restricting your control.
WooCommerce
When compared to Shopify, WooCommerce is not a hosted platform. This call for the installation of the WooCommerce plugin, backup preservation, management of updates, and safety assurance of your website.
Numerous free and premium plugins can automate most of these tasks for you. WooCommerce offers excellent customization flexibility. With WordPress plugins, you can add whatever functionality you can think of to your website. The whole platform is entirely under your control. However, there isn't a drag-and-drop design builder included. Using one of the WordPress page builders is an option, but it increases your expenses.
The main disadvantage of flexibility is that it has a learning curve and demands more active website management. Even while the WooCommerce-assisted setup wizard is helpful, Shopify's onboarding process and ease of use much surpass its flaws.
Winner
Shopify's clean and straightforward interface makes it simple for even non-technical users to set up and maintain their businesses, making it more user-friendly than WooCommerce regarding scalability.
---
Add-ons and Integrations
---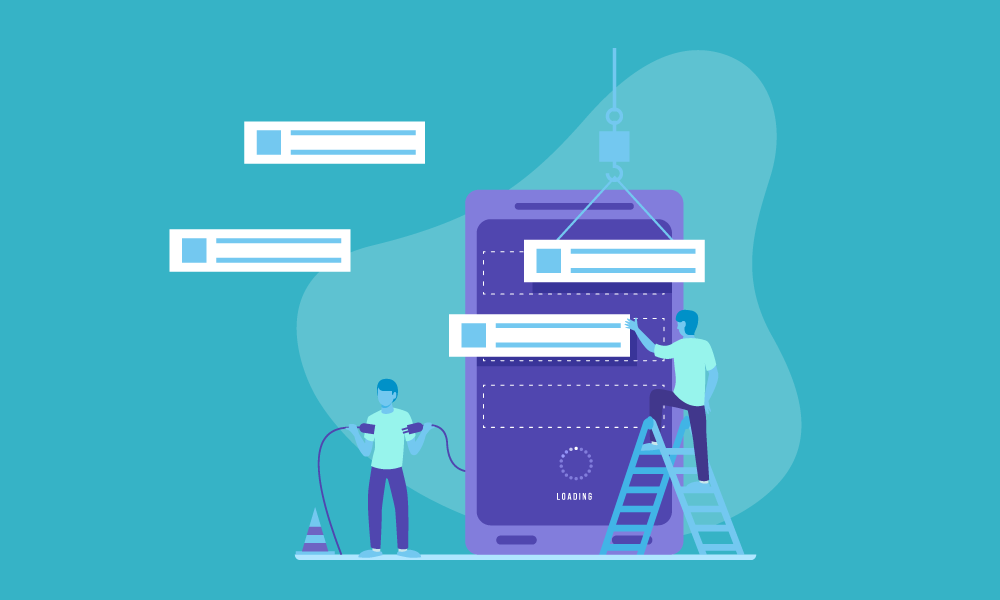 ---
You must add additional features as your online store expands to speed up the expansion process. While both WooCommerce and Shopify have many integrations and add-ons, let's see which platform excels.
Shopify
Shopify includes a comprehensive API and an App Store where you can buy third-party Shopify add-ons.
They provide software connectors for lead creation that can help you improve your email list and lower cart abandonment. Additionally, Shopify offers apps for SEO, sales, countdowns, product reviews, and other functions.
Shopify's store offers both paid as well as free apps. Most programs have monthly subscription options, and paid add-ons have a range of costs. Independent companies with separate pricing structures typically develop free apps; they link your store to their APIs.
WooCommerce
It is an open-source eCommerce platform built on top of WordPress. It is an open-source platform that grants you access to both free and premium WordPress plugins.
Payment gateways, eCommerce SEO, lead generation, performance optimization, social network integration, and any other function you can think of may be added with these add-ons.
Because of the lower barrier to entry, WooCommerce has far more connectors and add-ons than Shopify. Almost all third-party tools and services have plugins that interact smoothly with your WooCommerce store.
Winner
WooCommerce succeeds in this category thanks to its extensive library of extensions and plugins that provide users with more flexibility and customization possibilities. Shopify's proprietary nature may constrain the variety of connectors and add-ons available to users.
Although Shopify offers various add-ons, WooCommerce has the advantage due to its open-source design and WordPress connection.
---
Payment Mode
---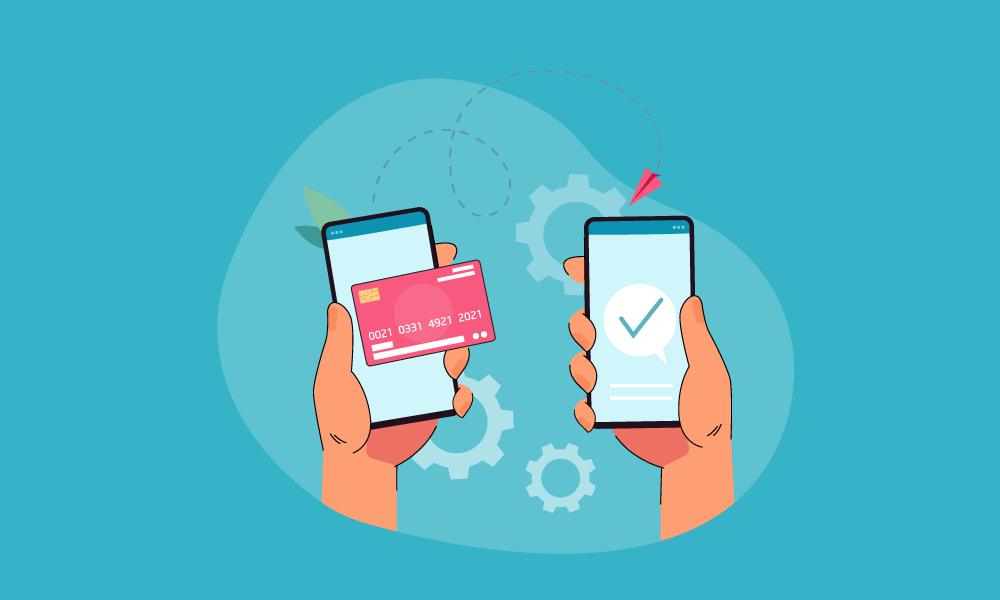 ---
You can accept payments online using a variety of payment gateways. Some payment options may not be suitable for you, and your customers may need access to others. This is why the platform you select must have a variety of payment methods.
Let's examine the payment integration abilities of Shopify and WooCommerce.
Shopify
Users can use various payment options on Shopify when checking out. In addition to the well-known third-party payment channels, it has its payment system called Shopify Payments.
The issue is that Shopify adds a 2% surcharge to any transaction that uses a third-party payment gateway. This is excluding the transaction fees the payment gateway levies.
WooCommerce
By default, WooCommerce takes payments through Stripe and PayPal. Also, they provide a WooCommerce Payments method powered by Stripe. All other popular payment service providers are also supported.
Even for payment gateways, WooCommerce supports various regional and lesser-known payment services. Any payment provider can create WooCommerce add-ons and support them because there are no prerequisites.
Winner
It makes no difference if your business is modest and you're willing to utilize Shopify Payments, which charges the same credit card fees as Stripe and Paypal.
---
Dropshipping
---
---
Dropshipping is a business concept that enables sellers to operate without maintaining inventory by acting as a middleman between buyers and vendors. You need an eCommerce platform designed for this type of business to operate a successful dropshipping operation. For drop shipping, WooCommerce and Shopify both provide excellent solutions. But let's investigate which is superior.
Shopify
The front end of your website will resemble any other online store when you start a dropshipping business. Like any other eCommerce store, your consumers can explore products, add them to their carts, and make purchases. 
Additionally, Shopify offers integration tools for many well-known dropshipping marketplaces. When creating your dropshipping website using Shopify, you must consider the membership fees, shipping costs, and other costs specific to each of these product marketplaces.
WooCommerce
Among dropshipping companies, WooCommerce is a popular option. Mainly due to the adaptable dropshipping plugins for WooCommerce that make the entire setup procedure quite simple.
WooCommerce dropshipping plugin that allows you to process orders from your website, import products rapidly, and do other things that are easy to locate.
Winner
Shopify and WooCommerce are both excellent choices for starting a dropshipping business. WooCommerce has a minor advantage because of how simple it is to use and the variety of extensions that make it so configurable. Although Shopify also provides particular customization possibilities, they could be more constrained.
---
Support
---
---
The support you get from your eCommerce solution will also affect how well your online business does. Here is a comparison of WooCommerce's and Shopify's support systems.
Shopify
Shopify makes it simple to get support anytime needed by offering phone calls, live chat, and email support around the clock.
Additionally, they feature a sizable knowledge library and how-to guides that address frequently asked concerns, minimizing the need to contact assistance regularly. You can also hire a Shopify specialist if you require further support.
WooCommerce
WooCommerce is an open-source plugin without an established support system. However, numerous resources are available on the official WooCommerce website, including tutorials, videos, and a knowledge base.
Additionally, many blogs cover WooCommerce in-depth, which is helpful. A managed WooCommerce hosting company may offer round-the-clock assistance via phone calls, live chat, and a ticketing system.
Winner
Compared to WooCommerce, Shopify provides excellent customer service. It has a specialized support team that can offer knowledgeable guidance on marketing strategies, technical problems, and sales. On the other hand, WooCommerce needs dedicated support staff.
---
Bottom Line: Shopify vs WooCommerce
Both Shopify and WooCommerce are effective platforms in 2023 for launching your online store.
The use of Shopify is much simpler. You don't need to install anything; it may start working immediately. Payment structures are more straightforward, and their price schemes are transparent.
Shopify's drawback is that you need to have complete control over everything. Your prices may increase significantly with transaction fees, add-ons, and integrations. Select plans are the only ones you may upgrade to, and pay-as-you-grow billing is not an option.
WooCommerce is an open-source platform that gives you complete command of your website. With these WooCommerce hosting companies, opening an online store with WooCommerce is significantly less expensive.
There is a minimal learning curve. Millions of beginners already use it, and they quickly overcome the early learning curve. You'll have to maintain the program updated, which is a disadvantage.
When it comes to Shopify vs WooCommerce if you're looking for an affordable solution and want total control over your online business. In that case, WooCommerce is the best platform for you. If you want a completely hassle-free platform with limitless scalability, Shopify is a great choice.