FedEx SmartPost is an economical shipping service used for deliveries to residential addresses. It's a part of the FedEx Ground network that can be acquired only on a contractual basis. Meaning, you will have to contact FedEx in order to enable the SmartPost service for your FedEx Account. It is one of the most widely used shipping services in the U.S. after USPS itself. It's most suitable for business owners looking to save money on shipping.
In this guide, we will answer the question 'what is FedEx SmartPost/Ground Economy'; and help you understand the entirety of it. We will take you through cool shipping solutions like WooCommerce FedEx shipping plugin and Shopify FedEx App, and show you how they could be the next best thing for your online store.
---
FedEx SmartPost/Ground Economy for your WooCommerce store
As you know, WooCommerce does not cover FedEx shipping by default let alone FedEx SmartPost. But by using the WooCommerce FedEx Shipping Plugin, however, you can have FedEx SmartPost rates displayed on your Cart/Checkout page.
About WooCommerce FedEx shipping plugin
WooCommerce FedEx Shipping plugin comes equipped with the ability to fetch real-time FedEx rates from the FedEx API. Along with that, it can allow you to print FedEx shipping labels, enable shipment tracking for your customers, schedule FedEx Pickups, handle FedEx Freight shipments, and much more. Since FedEx SmartPost is a contractual service, it is recommended to obtain the contracted API key.
You need FedEx Production credentials in order to implement FedEx shipping on your WooCommerce website.
---
---
Once you have them, you can fill in the details under the FedEx credentials options displayed below.
---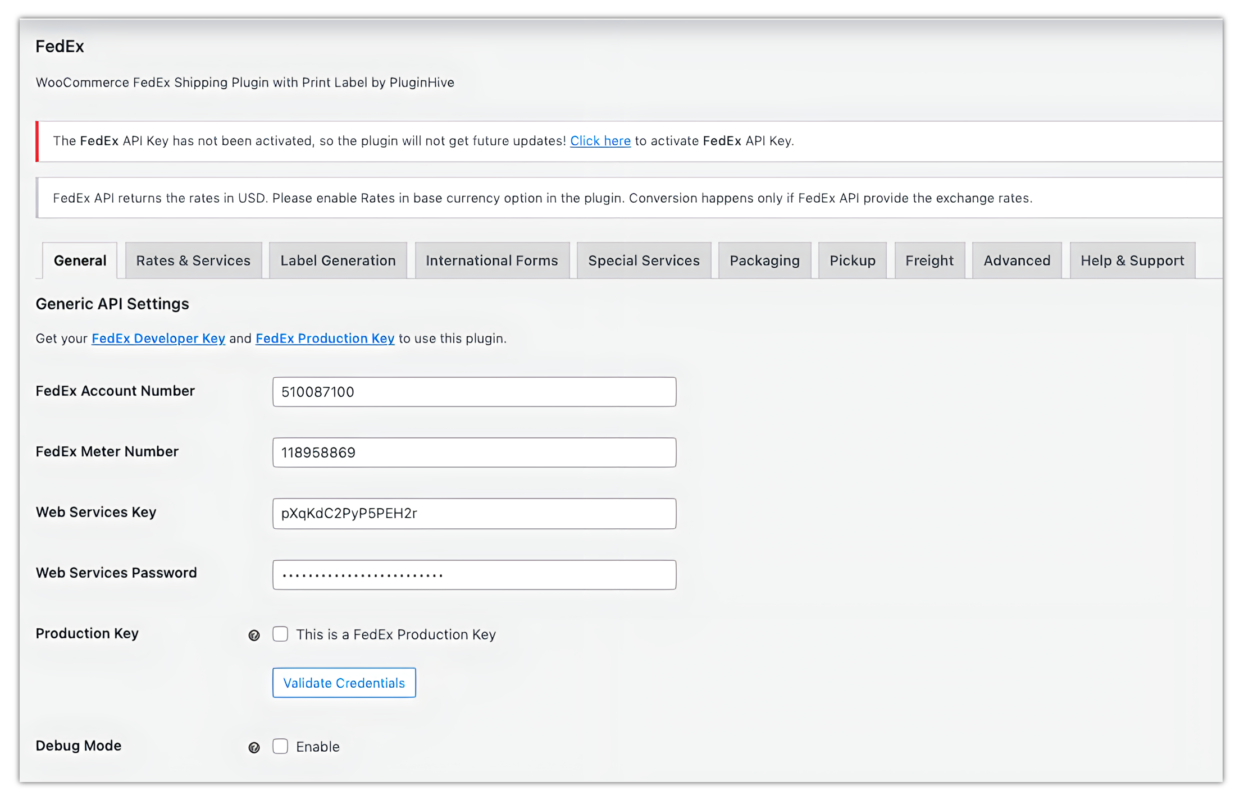 ---
To sum up, you need the following information to get started.
FedEx Account Number
FedEx Meter Number
Web Services Key
Web Services Password
The fields shown above have to be filled with the appropriate contracted account information. Only upon completing this will you be able to secure FedEx SmartPost rates and services within the plugin.
Setting up FedEx SmartPost/ Ground Economy on your WooCommerce store
Now that the account has been set up, proceed to the store and add a product to the cart. Make sure the weight and dimensions of your products meet the required limit for SmartPost. Only then you would be able to fetch the correct shipping rates for it.
Once these are done you have to check whether FedEx SmartPost/ Ground Economy is enabled under Rates & Sevices:
---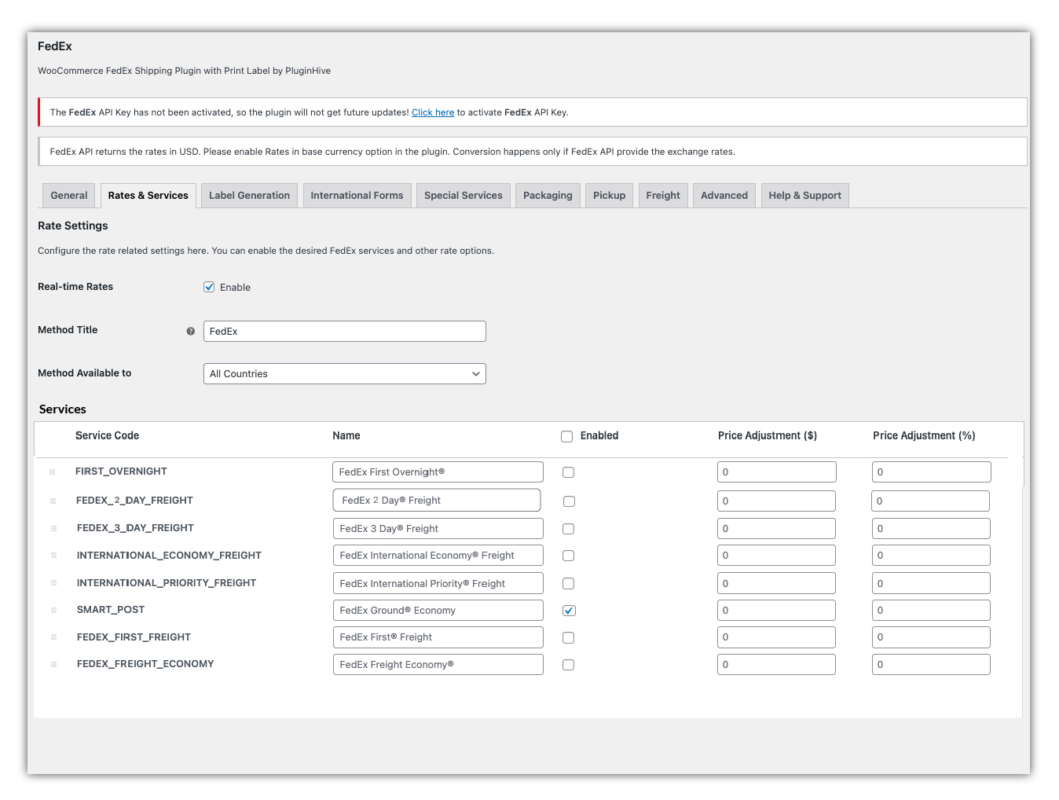 ---
Next select FedEx SmartPost Hub from the dropdown under Special Services:
---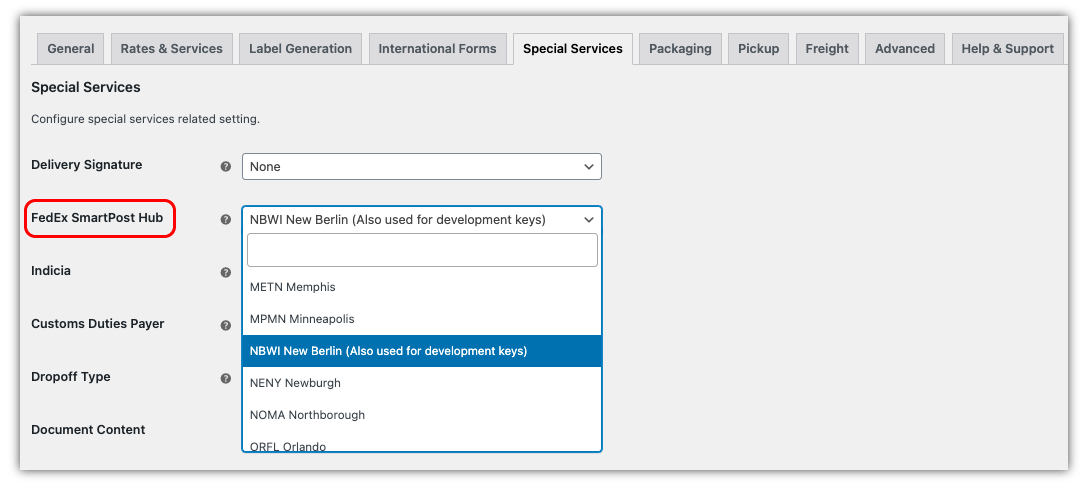 ---
Once both the above steps are done you can add products & take a look at the checkout which will look like this:
---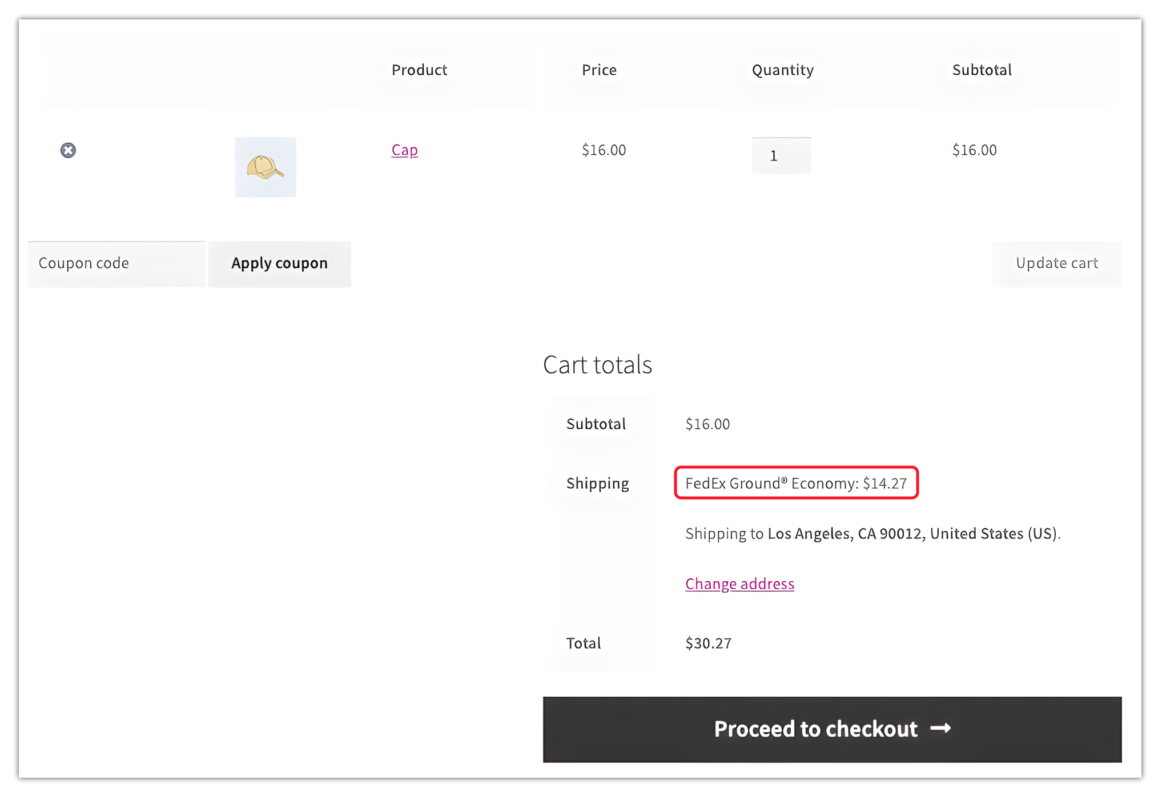 ---
Now let's proceed to the Order details page in the back-end of the store to process the packages and generate shipping labels. Under Orders section select the order/s for which you want to generate labels.
---

---
Next, scroll down to the Order page, and click on Generate Package:
---
---
Then scroll down again & click on Create Shipment as shown below:
---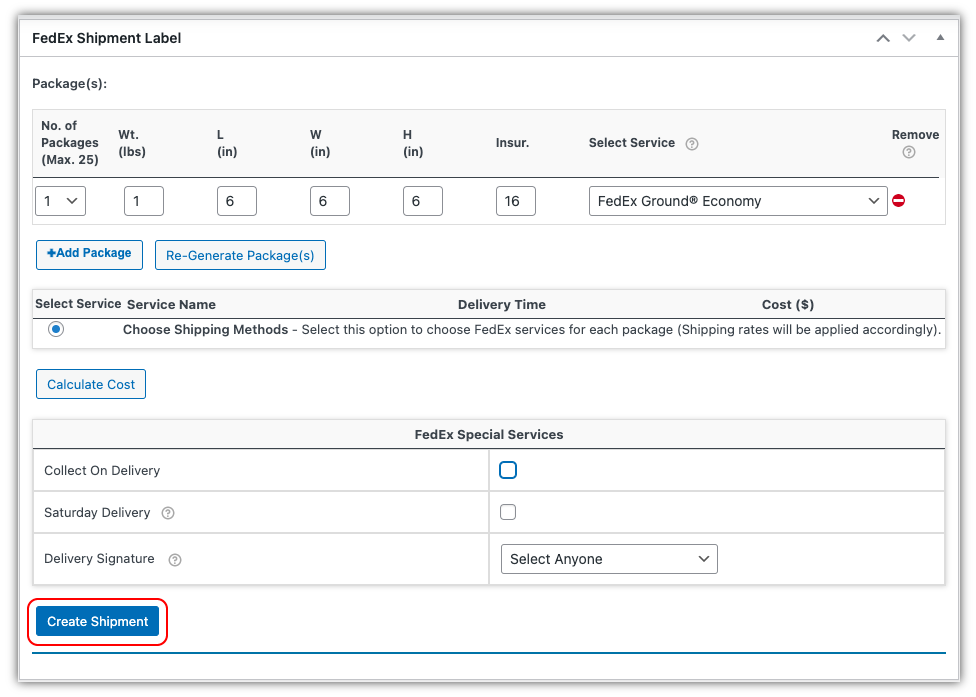 ---
Now download and print shipping labels by clicking on the Print Label option.
Here, you can also cancel the shipment by clicking on Void Shipment or print return labels by clicking on Generate Return Label. The tracking number for the FedEx SmartPost shipment gets populated automatically in the order notes section of the Order page as shown below:
---

---
Here's a sample FedEx shipping label for a FedEx SmartPost shipment.
---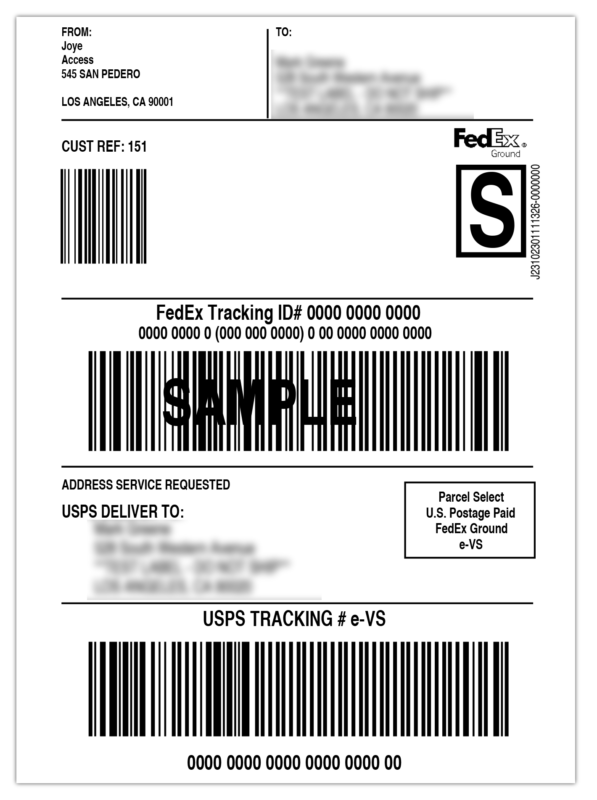 ---
The label comes pre-loaded with both, the FedEx tracking number as well as the USPS eVS (Electronic verification system). You will also be notified in the label about who will carry out the delivery during the final leg of the shipment; be it FedEx or USPS.
FedEx SmartPost/Ground Economy for your Shopify store
You can handle FedEx Ground Economy shipping on your Shopify store using the Shopify Ship, Rate, Track for FedEx.
---
Conclusion
FedEx SmartPost allows you to save a lot of money over traditional Ground services like FedEx Ground and UPS Ground. We saw how the WooCommerce FedEx Shipping plugin and Shopify FedEx App help you set up FedEx SmartPost as a shipping method.
If you have any queries regarding setting up shipping on your store or anything else related, then feel free to Contact PluginHive Customer Support. They will help you set it up on your website.
---
Further Reading
Comparison between FedEx SmartPost and UPS SurePost