Accept Payments in Multiple Currencies for your WooCommerce Bookings
If you are a WooCommerce store owner, you might have noticed that WooCommerce, by default, supports a single currency. For a growing business, it is not a great scenario to accept payments only in one currency. This makes supporting multiple currencies a must. There are a lot of competent plugins out there that allows you to accept payments in multiple currencies.
We will check out WooCommerce Multi-Currency plugin – one of the widely used plugins for multiple currency support for your WooCommerce store, and see how it handles your bookings in different currencies.
In this article, we will check out how you can use WooCommerce Multi-Currency plugin with WooCommerce Bookings and Appointments plugin to make sure your customers can place a booking on your website and pay in their own currencies.
How to Set Up A Multi-Currency WooCommerce Bookings Store?
Plugins Required:
WooCommerce Multi-Currency plugin by WooCommerce
Setting Up WooCommerce Multi-Currency based on the Accepted Currencies
We have taken the example of the following currencies,
INR – Indian Rupee
USD – United States Dollar
CAD – Canadian Dollar
EUR – Euro
You can configure the plugin for more currencies based on the areas where you provide your services.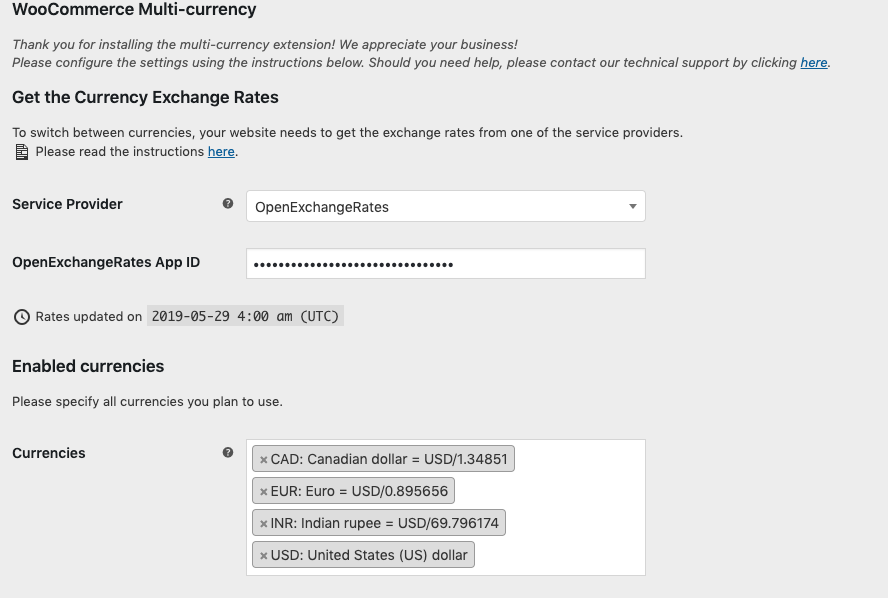 WooCommerce Currency Selector Widget
Once you are done with the configuration, do not forget to set up the WooCommerce Currency Widget and place it at a suitable location on your website.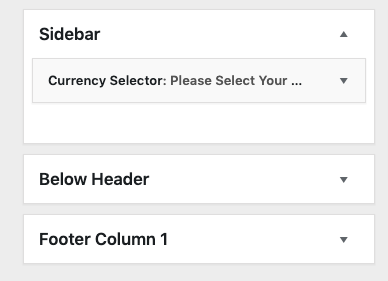 Setting Up WooCommerce Bookings And Appointments plugin
Check out:
How It Will Look
On the Product Page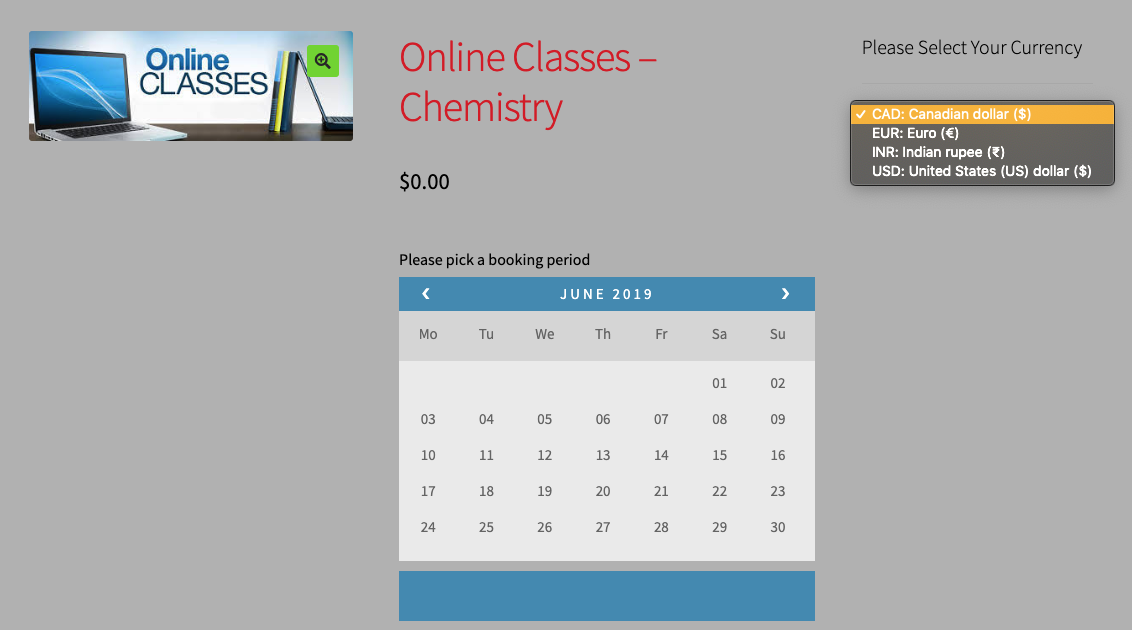 Currency Conversion on the Product Page
Booking Cost in Euro for 24th June 2019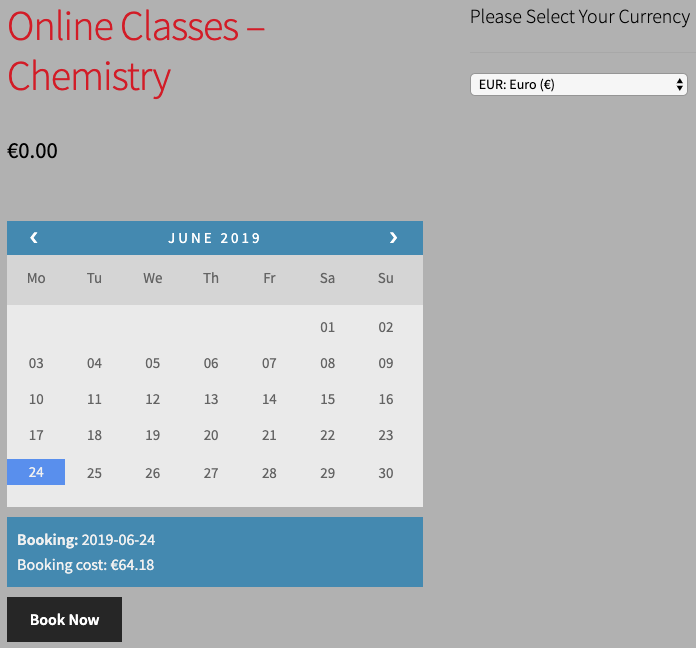 Booking Cost in USD for 24th June 2019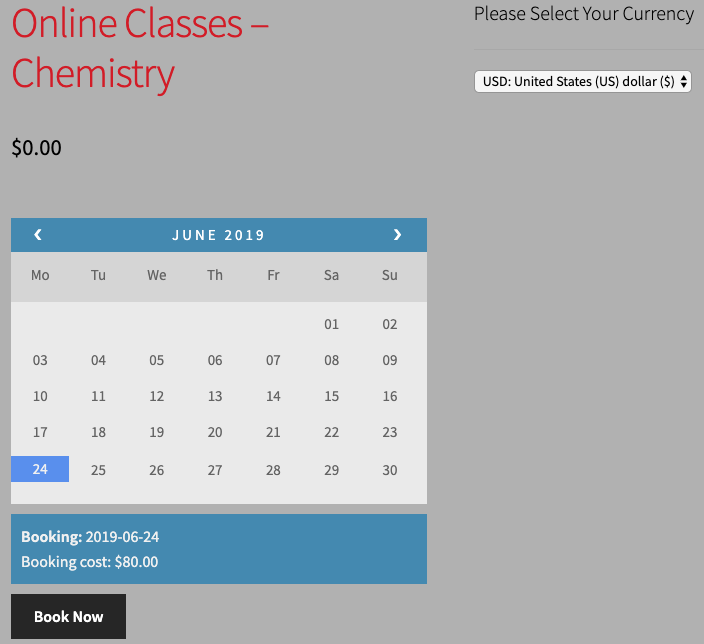 On the Cart Page
Final Thoughts…
WooCommerce Bookings and Appointments plugin and WooCommerce Multi-Currency plugin integrate well with each other and in return gives store owners an amazing way to provide bookings in multiple currencies. Hence, feel free to use the two plugins together and in case you have any issues or difficulty regarding the usage of the plugins, contact our Support Team. We will definitely help you out.