How to Set up Bike Rental using WooCommerce Bookings and Appointments plugin
In this guide, we will tell you how you can set up bike rental using the WooCommerce Bookings plugin. We will take a real-life example to help you understand how it can be done. Read along.
The Business Case:
Sam's message to his customer's on his site:
Now you can reserve and pay for your hire bike in advance. Simply select the duration and the date you require and add the required number of bikes to your cart.
The max number of bikes that are available for rent is 10.
The store remains open for 9 AM to 9 PM to collect the bikes.
However, customers can keep bikes beyond the store hours.
Step 1: Create a bookable product for every 1 hour. Set the Max bookings per block to 10, as Sam has only 10 bikes to provide for rent at a time. Also, set the minimum duration to 2 as every customer needs to book a bike for at least 2 hours.
Step 2: Provide the booking start and end times based upon the store opening and closing times (say, if the store remains open from 9 AM to 9 PM, provide the first booking starts at 9 AM and the last booking starts at 8 PM):
Enable "Across days bookings" in case, if you want your customers to keep the bike for more than the store opening and closing times, like beyond 9 PM or for 24-36 hours.

Step 3: Use the "Booking Participants" field, to allow your customers to enter the number of bikes he/she wants to take rent. Enable the "Consider each participant as separate booking" so, in case, if a customer books for 5 bikes, it will consider 5 bikes as 5 different bookings and reduce the number of bikes count by 5.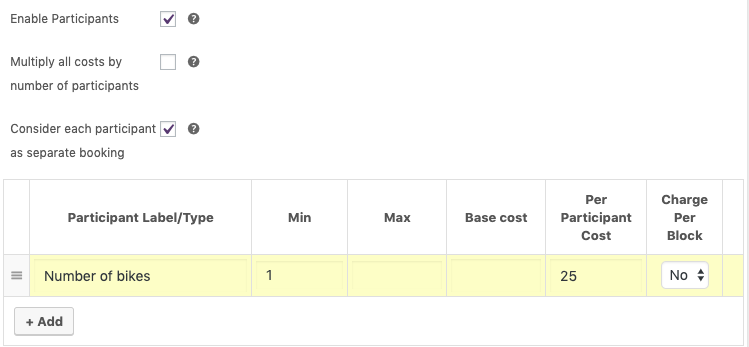 Step 4: Voila! Sam will now be able to fulfill his complete business case and his customers will now be able to book bikes online from his bikes rental store as illustrated below: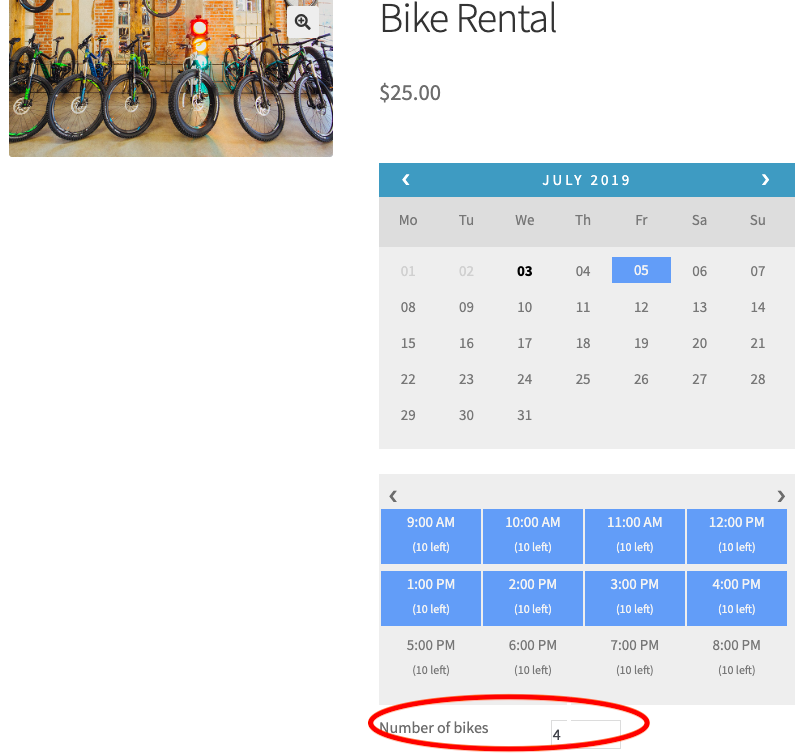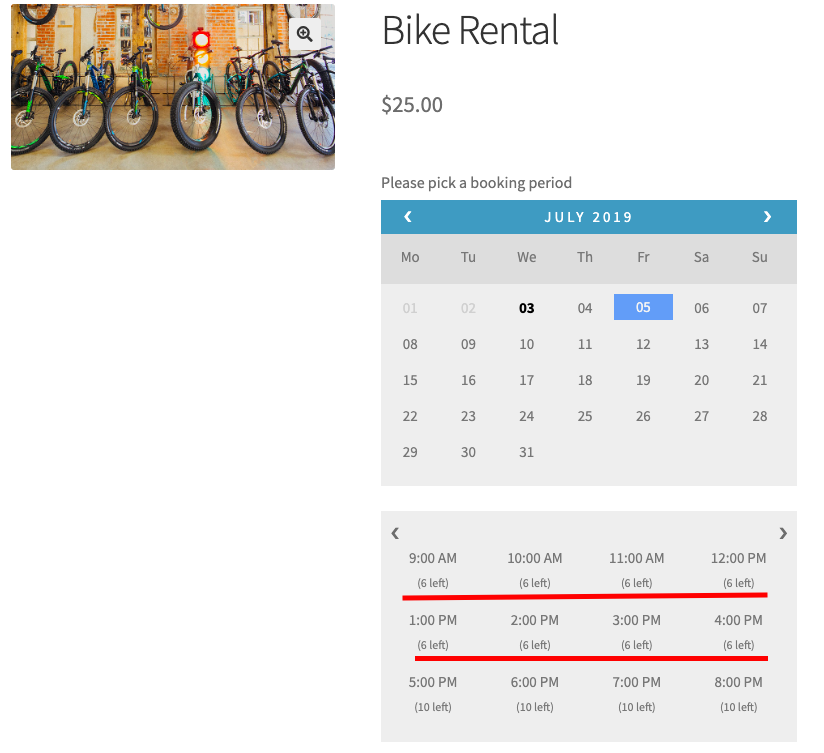 For across day bookings: (say, from July 14th 5 PM to July 17th 1 PM)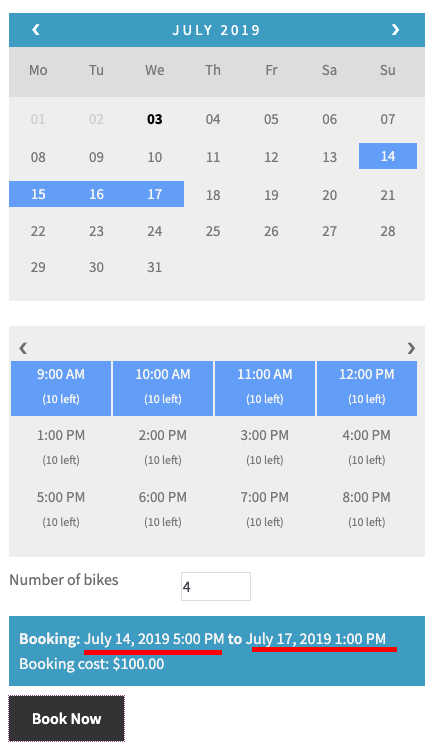 Conclusion
There you go! That's how easy to set up a bike rental using the WooCommerce Bookings plugin from PluginHive. If you have any doubts or need help setting up Bookings on your WooCommerce-based website then feel free to Contact PluginHive Customer Support. Our support team should be able to help you out.
Good luck!