Why UPS Shipping Methods are not listed under WooCommerce Shipping Zones?
In this guide, we will tell you why the shipping methods from UPS are not listed under the WooCommerce Shipping Zones when using the WooCommerce UPS Shipping Plugin. We will also cover a few good examples to understand the process.
WooCommerce Shipping Zones is a great feature. Especially when working with Free Shipping or Flat Rate shipping for different zones. However, WooCommerce UPS Shipping plugin is an independent plugin. Hence it doesn't require to be configured for each shipping zone in WooCommerce. As a result, UPS Shipping methods are not listed under WooCommerce Shipping Zones specifically.
Basically, adding a complete shipping solution like UPS Shipping plugin under WooCommerce Shipping Zones is complete overkill. As UPS Shipping plugin has built-in features for restricting shipping in the desired countries and to enable/disable domestic or international shipping.
So adding it to the WooCommerce Shipping Zones will only result in configuring same shipping settings multiple times for each of your shipping zones
Here is the image showing the WooCommerce Shipping Zones and the shipping methods present under it: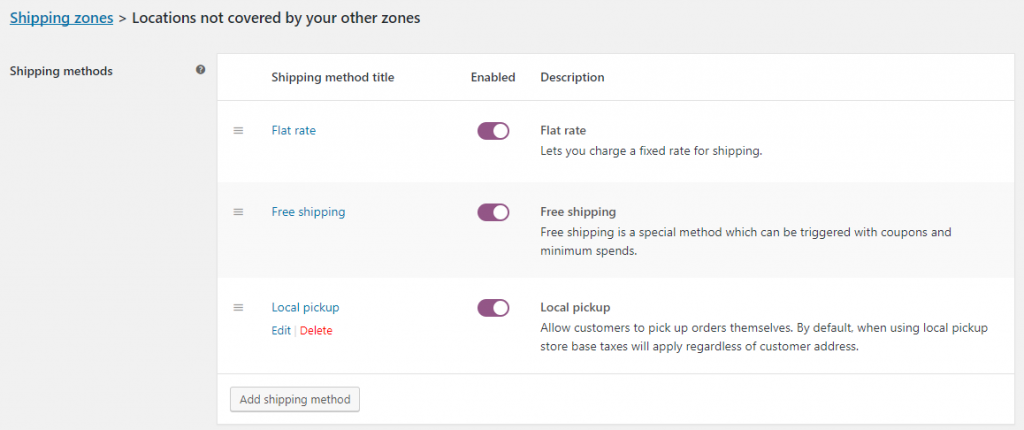 UPS Shipping Methods
To access the WooCommerce UPS Shipping plugin's shipping methods, you need to follow the below steps:

The UPS shipping methods will be accessible once you click this option.
Here is a screenshot of all the UPS shipping methods available: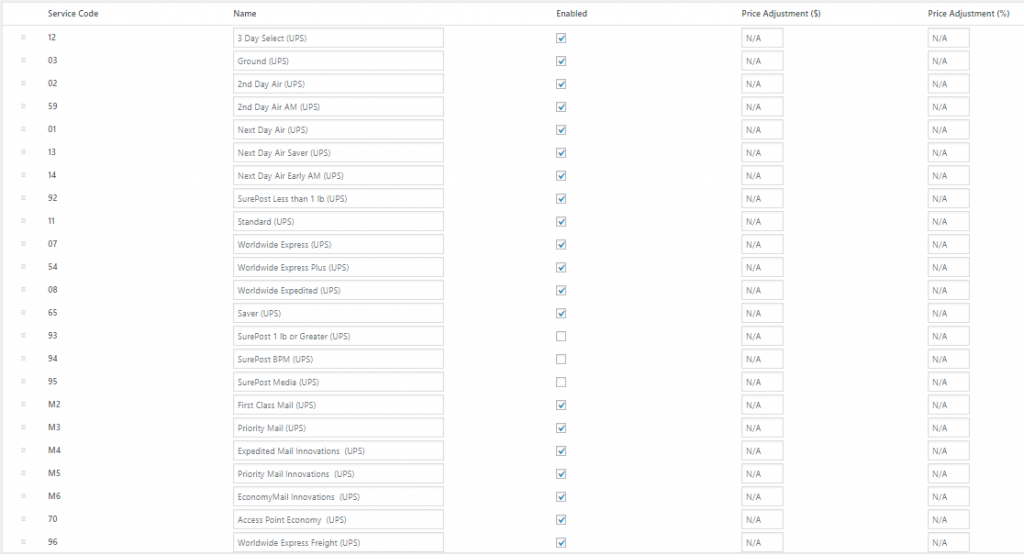 You can select any UPS Shipping methods based on your business case as well as your shipping source and destination countries.
After enabling these settings based on the source and destination of the shipment, the UPS Shipping methods should be available on the cart page as well as on the checkout page.
The image below UPS Shipping plugin showing UPS Shipping Methods on the cart page: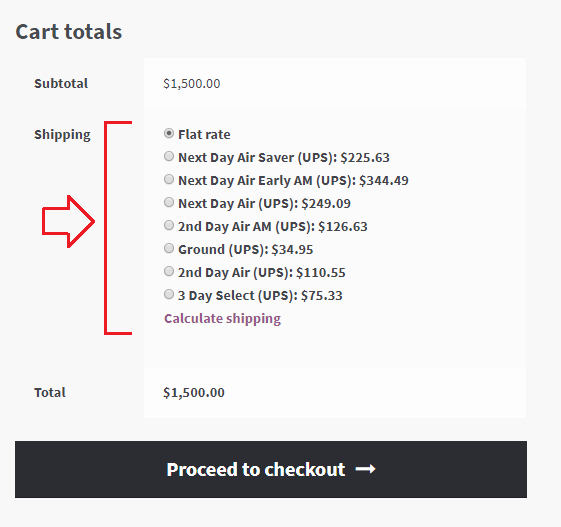 We hope this guide would have helped you set up Shipping Zones on your WooCommerce store. Check out WooCommerce Table Rate Shipping Pro plugin to know more. And if you need any help then feel free to contact our customer support.