WooCommerce UPS Shipping – Is Paperless Commercial Invoice Automatically Attached with International Shipment?
In this guide, we are going to tell you if Paperless Commercial Invoice is automatically attached within shipments that are processed through the WooCommerce UPS Shipping plugin or not. We will take a real-life business case to help you understand.
The Business Case – Paperless Commercial Invoice
To understand why do you need the Paperless Commercial Invoice, let's check out a query from one of our customers. This should help you get the gist of it.
I am currently using your WooCommerce UPS Shipping Plugin. I can see that when I ship an order, the commercial invoice is made. I used to have paperless commercial invoices attached to my shipments when manually using ups.com. However, I am wondering if a paperless commercial invoice is automatically attached within my shipments processed through your WooCommerce UPS Shipping plugin? Please do let me know.
The customer also had the following doubts regarding the process.
If for any reason Paperless Commercial Invoice is NOT set, what steps would be needed to apply a UPS Paperless Commercial Invoice? Do I need to have the Paperless Commercial Invoice API?

And since we've been using the plugin, the settings have been set to have a Commercial invoice + a NAFTA statement. The problem is that we have not been printing the commercial invoices attached to the shipment and including it into the order assuming our account is enabled for UPS Paperless commercial invoice – which our account via ups.com is set to include it automatically. However, there seems to be the disconnect from our account.
Solution using WooCommerce UPS Shipping Plugin
Our WooCommerce UPS Shipping Plugin is an excellent solution to ship/deliver items to customers residing outside the country. Once you've created the shipment and prepared your packages, you can print your UPS shipping labels right from your office back end.
Coming to the business case here, WooCommerce UPS Shipping plugin does support Paperless Commercial Invoice. This feature is already available within the plugin and you don't have to enable any particular option in the settings for Paperless Commercial Invoice to work. The Invoice is automatically attached along with the shipment and you can simply click and print it with the provided button.
Please refer to the image attached.
Commercial Invoice is by default set as a Paperless Commercial Invoice. So you don't have to enable anything specific for this within the plugin settings. You just have to enable the Commercial Invoice option in the settings page.
Now to ensure you're able to print the invoice, you can try generating a shipping label and check with it. This way you would be able to understand the working much better. You can also check out our WooCommerce International UPS Shipping to know more. Refer to the sample Commercial Invoice and Shipping Label below.
Paperless Commercial Invoice
UPS International Shipping Label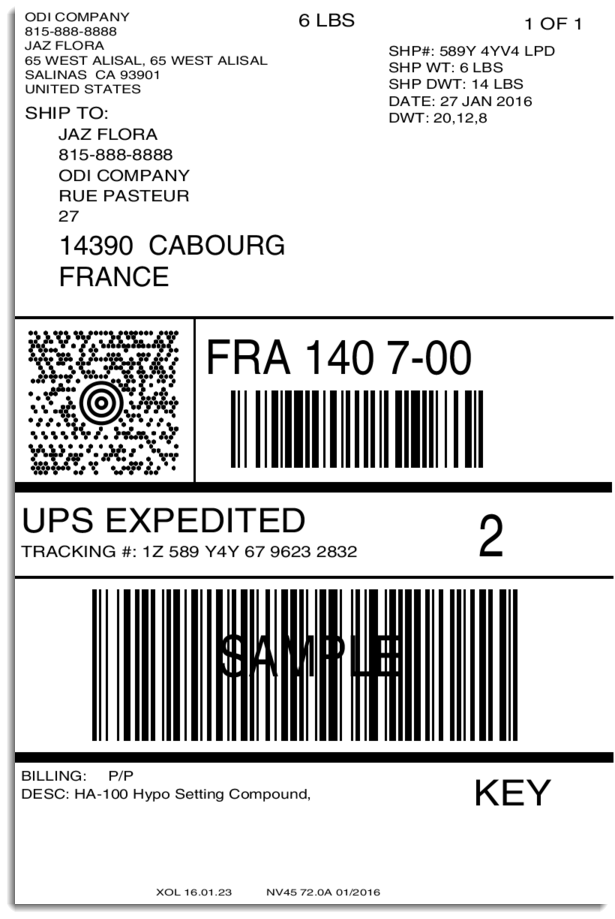 The customer in the example above had a look at his UPS account and confirms that it does indeed have the commercial invoice automatically connected to each shipment we process via the plugin.
For additional information
To check whether the Paperless Commercial Invoice is set for your UPS account or not, you can have a look at your XML request and response code. There you should look for the 'AdditionalDocumentIndicator' which will give you the detailed information. Please refer to the screenshot attached below.
Note: The indicator (AdditionalDocumentIndicator) should be set only when the shipper intends to utilize the UPS Paperless Commercial Invoice functionality. The shipper has to self-prepare other international forms required for shipments.
Conclusion
There you go! That's how you set up and print Paperless Commercial Invoice along with your UPS international shipments when using WooCommerce UPS Shipping plugin.
If you have any doubts or need help setting up UPS shipping on your WooCommerce-based website then feel free to Contact PluginHive Customer Support. Our support team should be able to help you out.
Good luck! 😊