It always seems to overlook the FedEx Ground and not include it as an option at checkout
In this guide, we will help you solve the issue where WooCommerce FedEx shipping plugin seems to overlook FedEx Ground and not include it as a shipping option at the Checkout. We will also show you how Shopify FedEx App can help you display FedEx Ground on the Checkout page.
FedEx Ground delivers items within the U.S., and from the U.S. to Canada and back. Making it a viable option for store owners looking to ship their products at a cheaper shipping rate. Surprisingly, many users prefer using this service over FedEx Express Saver, which is considered as the value-for-money service.
Display FedEx Ground on WooCommerce Cart/Checkout pages
WooCommerce users who would want to provide FedEx Ground could use the WooCommerce FedEx shipping plugin. It shows live FedEx shipping estimate, allows you to print generate and shipping labels, offers shipment/order tracking, schedules FedEx Pickups for you, and much more.
But many new users find it difficult to show FedEx Ground on their Cart/Checkout page. Let's take a real-life example of one of our customers facing a similar issue.
A real-life example
Customer
I have FedEx Ground, FedEx Express Saver, and FedEx Priority Overnight all enabled, but it always seems to overlook the FedEx Ground and not include it as an option at checkout. Do you know why?
PluginHive Support
The WooCommerce FedEx shipping plugin determines FedEx shipping rates based on the following basic metrics.
Sender address
Recipient address
Product weight and dimensions
Moreover, the FedEx shipping plugin shows only those services which are returned by the FedEx API. So we request you to kindly check whether you are getting FedEx ground on official FedEx Rate Finder or not.
If you are able to see the service there then kindly provide us with the following information.
Screenshot of the FedEx Rate Finder page
And, the Debug Request and Response
Customer
Thanks for the info. I've attached the FedEx Rate Finder screenshot. I guess the difference in price is explained by them using dimensional weight and by entering the actual weight. Either way, it shows up in their calculator. Have a look.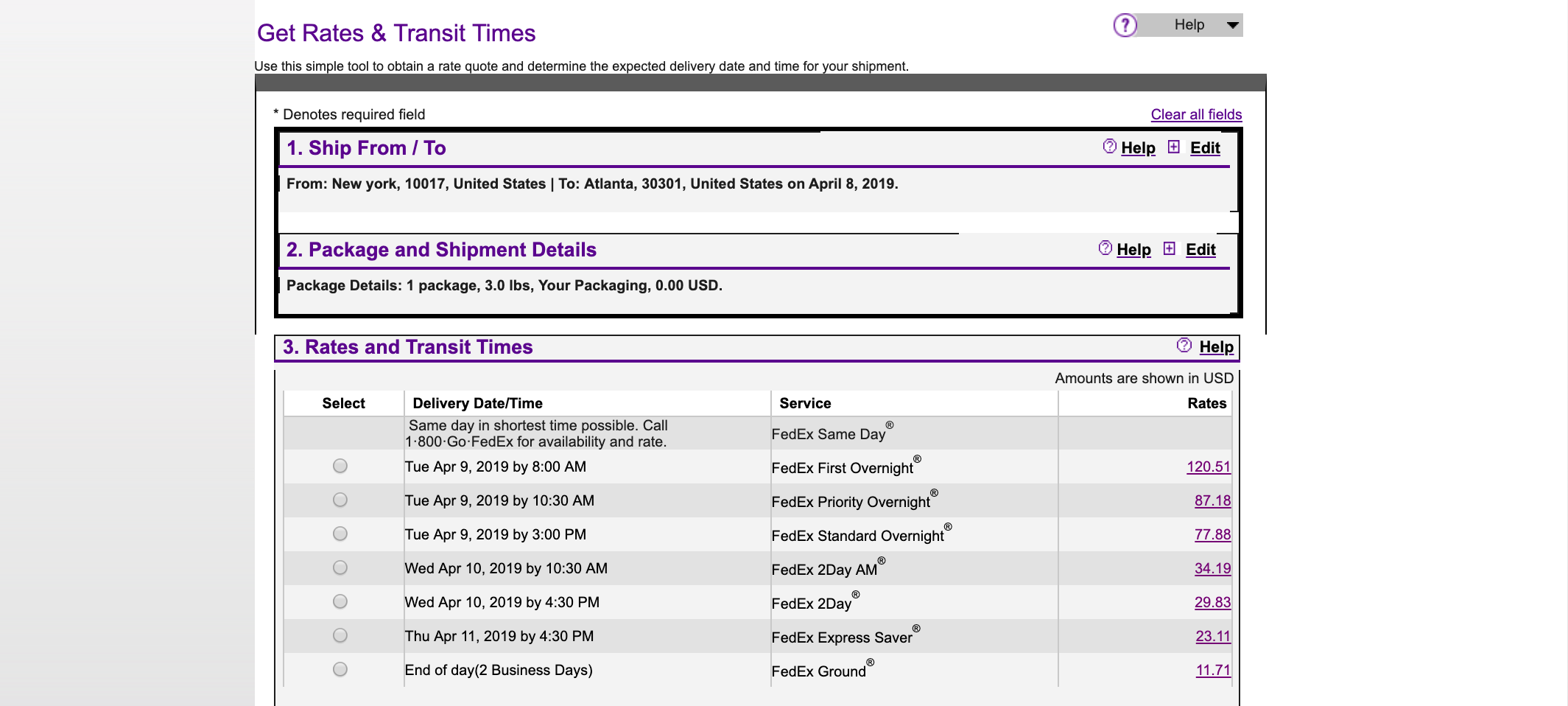 PluginHive Support
FedEx Rate Finder screenshot states that you are shipping domestically. However, in the debug request, we can see that you are shipping internationally. This is the reason for the different service returned by our plugin and the FedEx Rate Finder. We would request you to check the same details in both FedEx Rate Finder and in the plugin.
Customer
My browser starts off with Belgium, yes. So I'm not sure why the Debug isn't updating. I change the address to Georgia, Atlanta, and the shipping box updates, but it doesn't include FedEx Ground.
PluginHive Support
You have had selected the residential option in the FedEx plugin settings. Doing this will allow FedEx to consider every ship to address as residential. And which is why you were not able to see FedEx Ground.
When we uncheck the residential option, we were able to see the FedEx Ground service on your Cart/Checkout page. Also, we are assuming that you want to set FedEx Ground service as free, then in that case (-100%) price adjustment should be made in the plugin settings.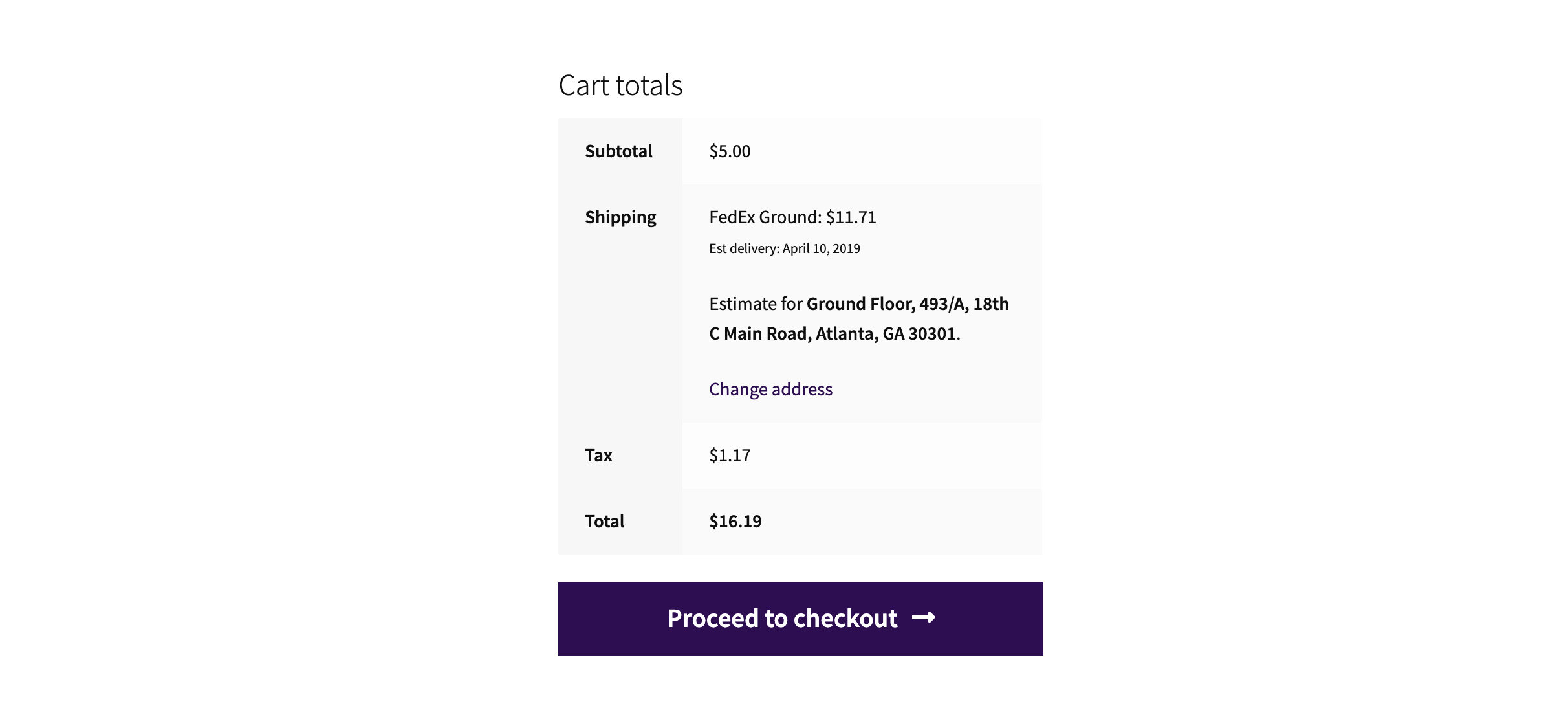 Note: FedEx Ground service generally comes up for the commercial address. You have the FedEx Home Delivery for residential deliveries. 
Bonus Tip
For Address Validation Request and Response
We notice that you are getting authentication failed error for address validation. The Address Validation service identifies whether the address is commercial or residential. To get the accurate rates it's a good practice to have the Address Validation service.
Address validation is an advance FedEx service, that requires the authorization from FedEx. You need to contact FedEx support and kindly check the following link for the FedEx guidelines for advanced services. You may also follow the guide and get yourself working FedEx Production credential.
Display FedEx Ground on Shopify Checkout page
If you're a Shopify user, you can display real-time FedEx Ground rates with Shopify FedEx app. Its a wonderful App which helps in providing complete FedEx shipping experience. You can print FedEx shipping labels in bulk, enable order tracking your orders, automate FedEx international shipping, and a lot more.

Once you have set up the Shopify FedEx App, you should be able to select FedEx Ground under the Rates option. Refer to the image above. Now if you go to your store page and move an item into the Cart then you should be able to see the rates.

The Shopify FedEx App lets you enjoy all benefits FedEx has to provide based on your FedEx account. It supports FedEx Negotiated Rates, FedEx One Rates, FedEx Pickup, FedEx Saturday services and more. To know more, check out Shopify FedEx App at Shopify Store.
Conclusion
In this guide, we showed you how to solve the issue where WooCommerce FedEx shipping plugin seems to overlook FedEx Ground and not include it as a shipping option at the Checkout. We also saw how Shopify FedEx app offers real-time FedEx Ground shipping rates on the Checkout page.
If you have any query regarding this guide or FedEx shipping then feel free to contact us. Our support team will help you solve any issue in no time.
Happy selling!