How to get a product key from UPS?
In this small guide, we will tell you how to get the UPS Production Keys/Credentials when using the WooCommerce UPS Shipping Plugin with Print Label. Getting these keys will allow you to start shipping items via UPS. Read more below.
Customer :
I would like to get the production key from UPS. I am supposed to run a test in order to get the returned values as indicated in the picture circled in green. So far I have been unsuccessful. Please advise.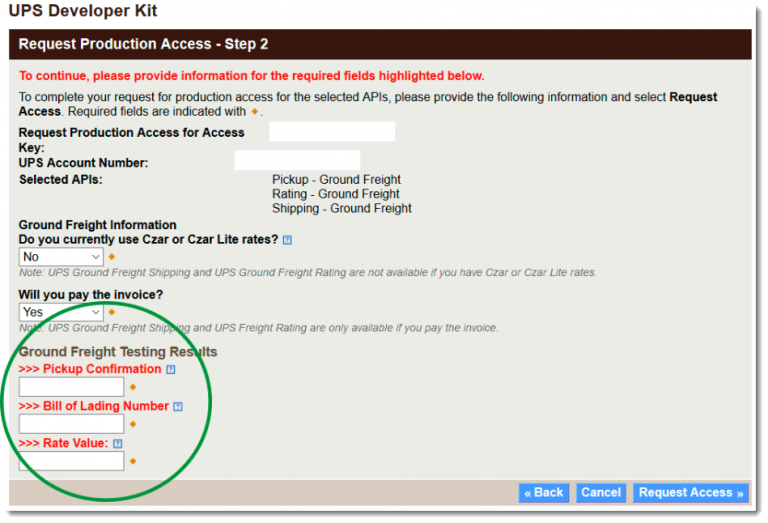 ---
Support :
Ideally, for this issue, it is advisable to contact UPS support, as they will have access to your complete profile.
If you only want to do UPS shipping and not freight, then you should not have checked "freight". In this case, you can contact their tech support. You can tell them you just need production credentials for the rating service, and that you've already tested it with your development credentials.
However, do let us know if you are facing any issues with our plugin. We will definitely help you out.