Indoor Arena Rentals — Set up using WooCommerce Bookings Plugin
In this guide, we are going to give you the necessary steps and guidelines to set up an online booking system for your Indoor Arena Rentals. We will take a real-life example and the WooCommerce Bookings plugin to show you how it's done.
The Business Case:
The customer wants to rent out a 20mx40m indoor arena with sand footing. The rental period will range from July to August with the following rules.
Monday–Thursday: from 2 PM to 6 PM
Friday–Sunday: from 7 AM to 10 PM
Rent should have 1-hour increments with a standard cost of $40/hour.
The booking process should go as follows.
Select your date and time
Complete the checkout and request for confirmation
Once confirmed by the admins, an email with the payment link will be sent to the customer
Step 1: Create a product, say "Arena Rental" on an hourly basis and enable the REQUIRES CONFIRMATION option.

Step 2: Set all the bookings availability under the "Bookings Availability" option within the product settings page.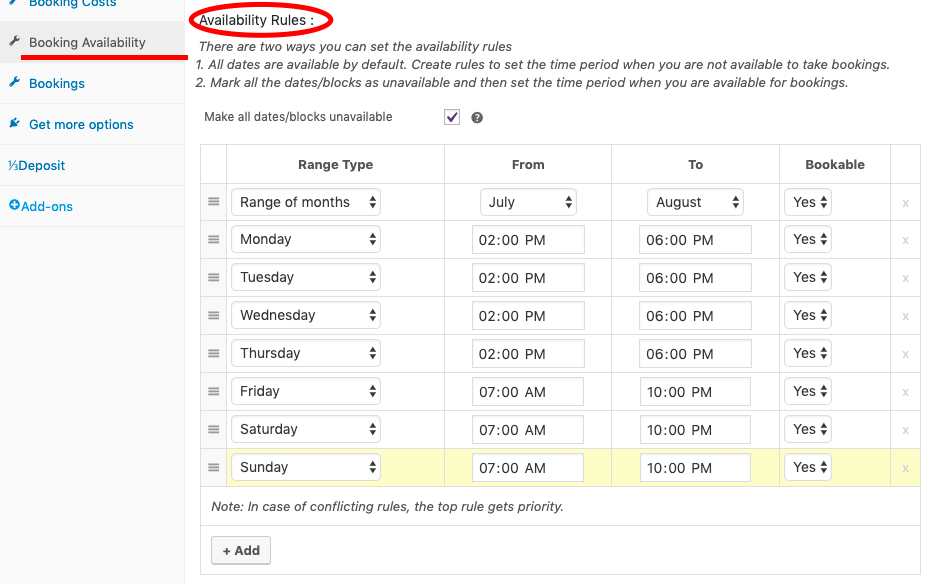 Step 3: Set the "Cost per block" to 40, which means $40 per hour(block).

Voila! The admin will now be able to allow his customers to book for the arena rental as per his business requirements as illustrated in the screenshots below.
For example:
On Sunday, the timings are open from 7 AM to 10 PM. When a customer books for 9 AM slot, he has to pay the booking cost of $40.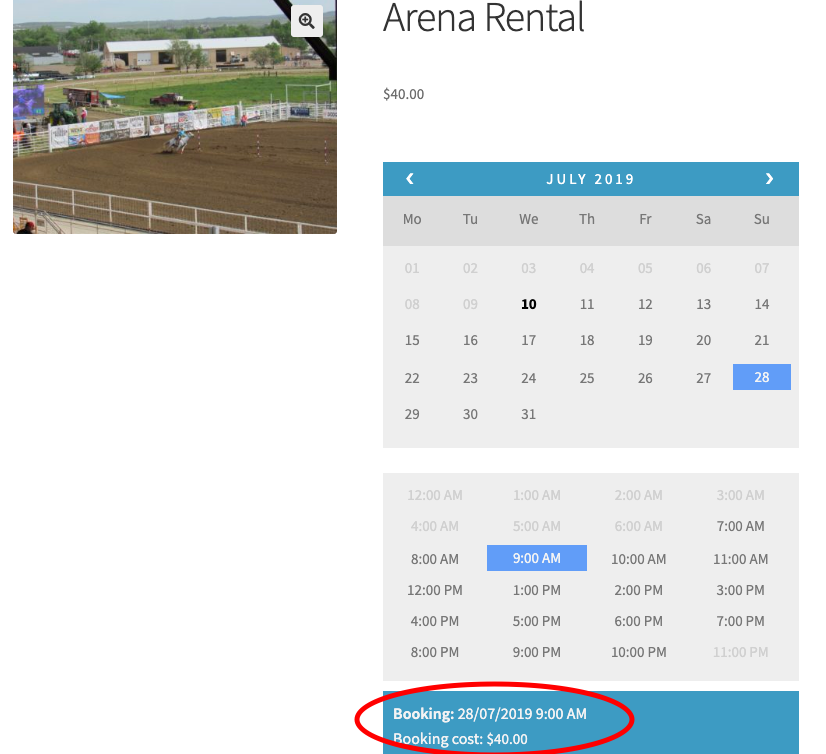 At the check out page, the customer will be provided with an option to "Request Confirmation" before the payment is made.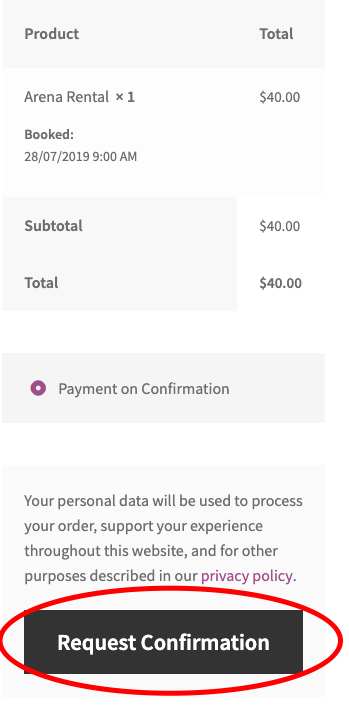 The admin will also get an email stating the new customer order is pending for confirmation.
The admin can confirm the order by logging into his WP admin dashboard and navigating to the Bookings section (Bookings -> Bookings)

Conclusion
There you go! That's how easy to set up an arena rental using WooCommerce Bookings plugin from PluginHive.
If you have any doubts or need help setting up Bookings on your WooCommerce-based website then feel free to Contact PluginHive Customer Support. Our support team should be able to help you out.