How to set up a UPS Account?
In this tutorial, we will show you how you can set up UPS Account to use it with PluginHive's UPS Shipping Solutions and get real-time shipping rates from UPS on your online store.
---
On this page
---
Create UPS Account
Visit UPS and register for a UPS Account by entering the details as shown below.
---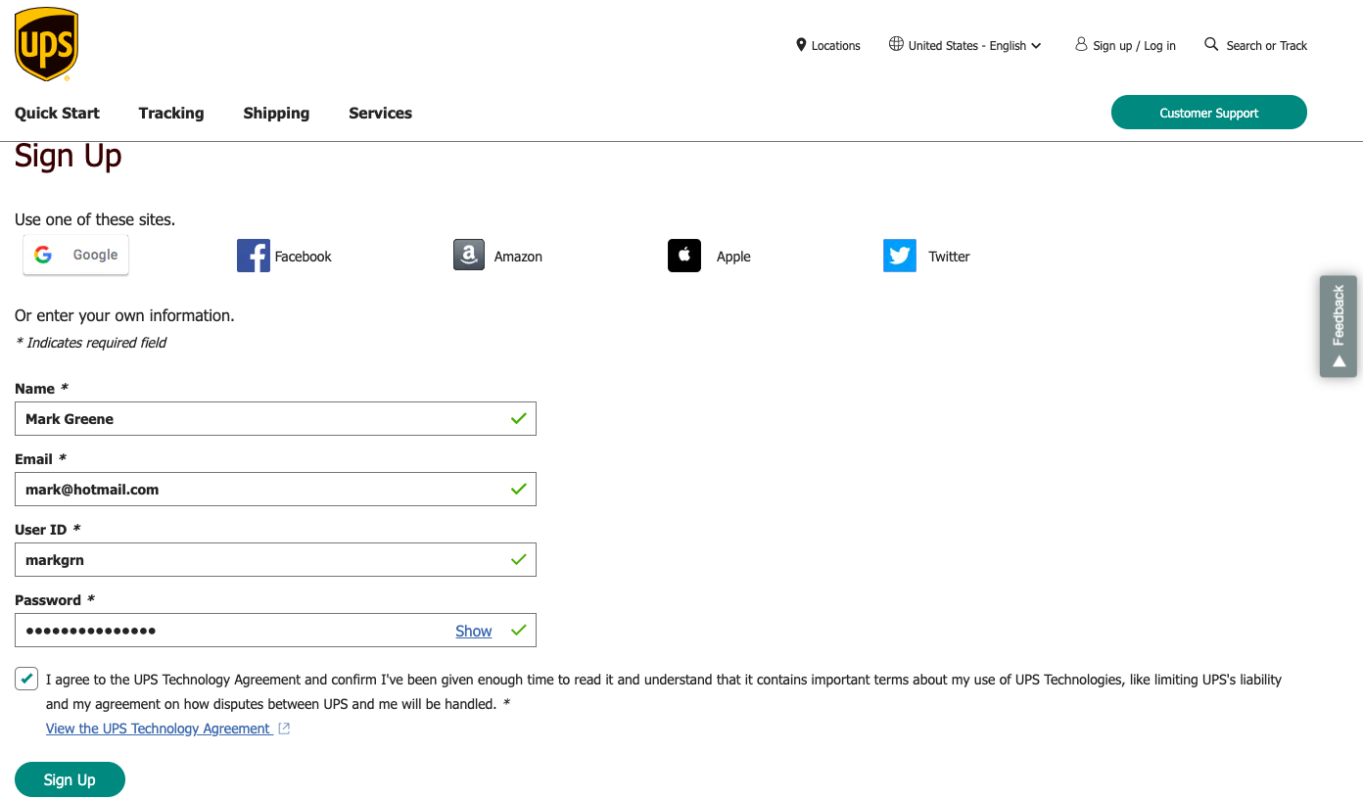 ---
Visit the UPS Developer Kit page an create a profile, as shown below.
---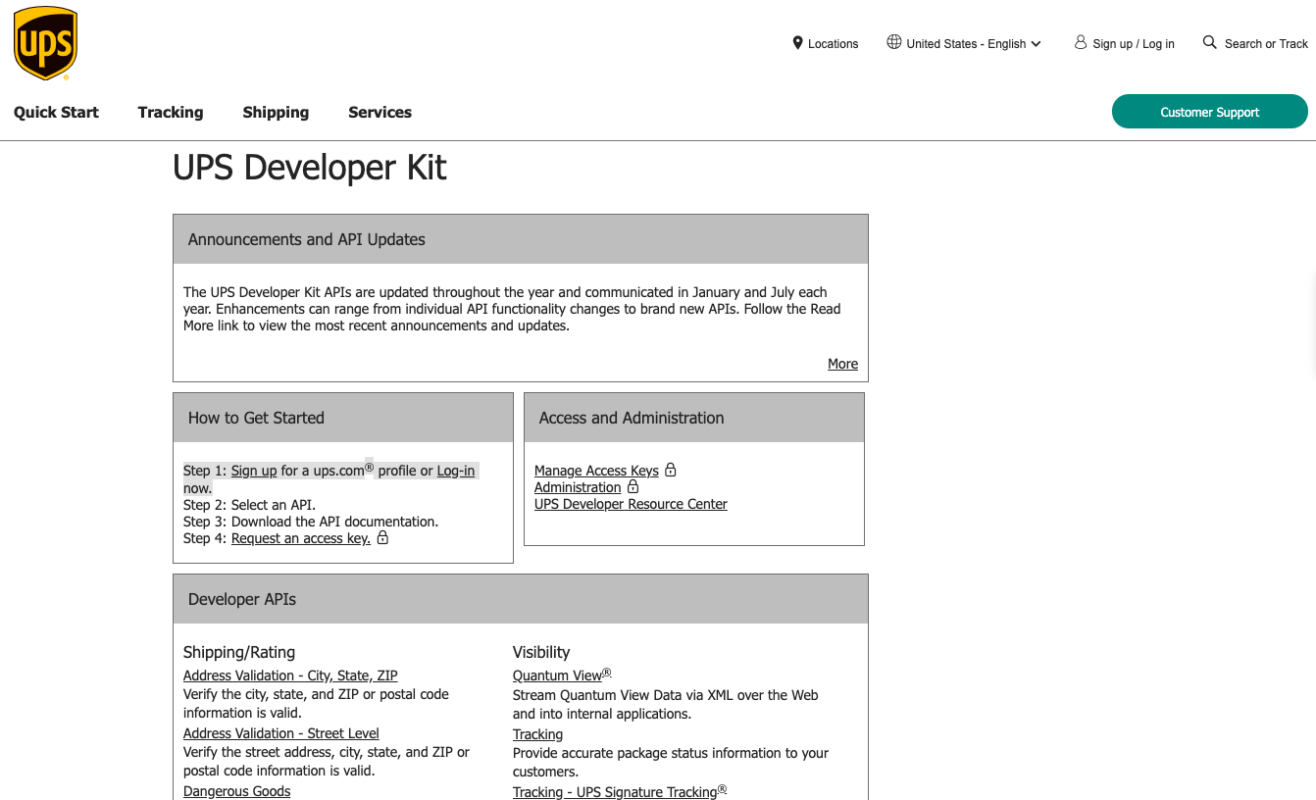 ---
After creating the profile, you will get the following details via email from UPS.
---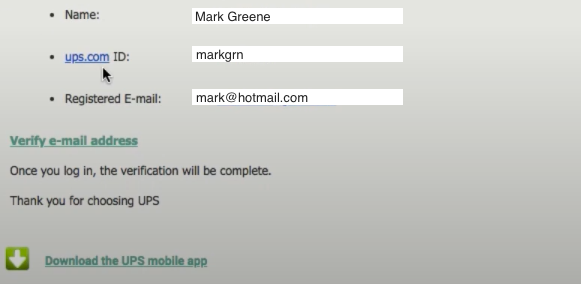 ---
Request UPS Test Access Keys
After creating a developer account with UPS, click on Request an Access Key, as shown below.
---
---
Add the secondary contact information details as shown below.
---
---
Make sure you add the UPS account that you have created in the above step, under the Additional Registration Information, and click on Request Access Key, as shown below.
---
---
You will get the test access keys as shown below.
---
---
At this point, you will have the following details to test your shipping solutions,
UPS Account Number
UPS User ID
Password
UPS Test Access Keys
---
Request UPS Production Access Keys
Once you have tested the shipping solution with the test access keys, you can visit the Web Developer Kit page and click on Manage Access Keys, as shown below.
---
---
Now enter the test access keys under the Request Product Access tab and click on Request Production Access, as shown below.
---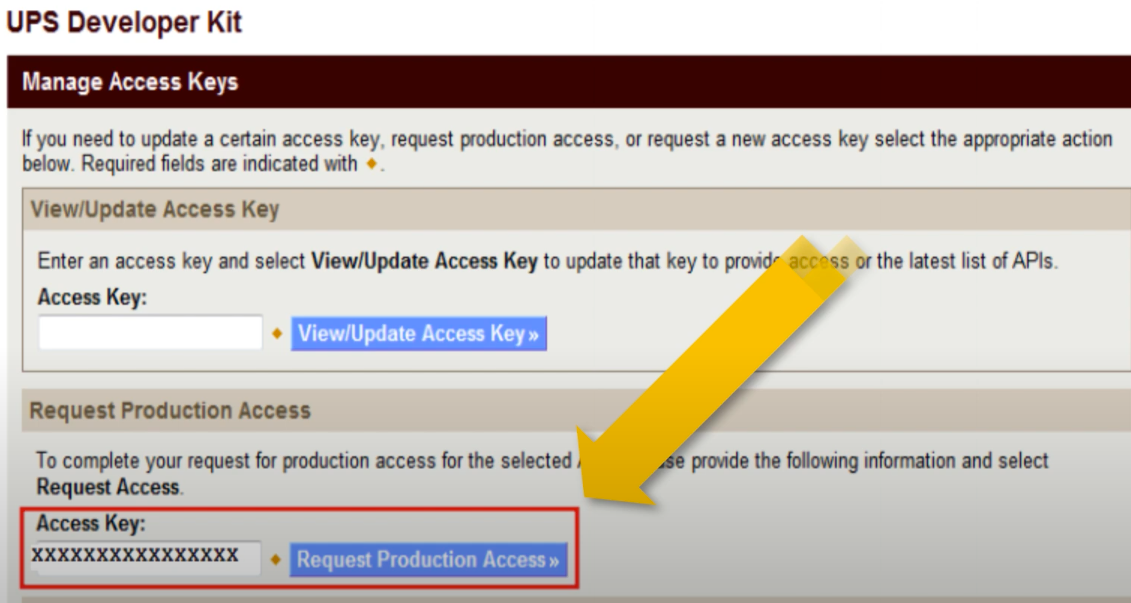 ---
Supported UPS Shipping Services
UPS provides different kinds of services that suit the various needs of the customer. If the customer is in need of fast delivery, then the customer can opt for faster services like Next Day Air. Likewise, the customer can select from the below-mentioned services.
UPS Standard
UPS 3-Day Select
UPS Ground
UPS 2nd Day Air
UPS 2nd Day Air AM
UPS Next Day Air
UPS Next Day Air Saver
UPS Next Day Air Early AM
UPS Saver
UPS Today Standard
UPS Today Dedicated Courier
UPS Today Intercity
UPS Today Express
UPS Today Express Saver
UPS Worldwide Express Plus
UPS SurePost less than 1 lb
UPS SurePost 1 lb or Greater
UPS SurePost BPM
UPS SurePost Media
UPS Worldwide Express
UPS Worldwide Expedited