How to Generate Packages Automatically using WooCommerce Shipping Plugin for FedEx
This article entails the necessary steps and showcases the working of WooCommerce Shipping plugin for FedEx, and how it can generate packages automatically right after getting a new order.
Generating package automatically feature will end a lot of the manual process. Leaving you with plenty of time to do other important work like printing FedEx shipping labels and completing orders. But many of our customers, however, do not know how to set up this beautiful feature or don't know how it works.
So in order to clarify such doubts and guide you through, we have created this small guide. So read along and see it working.
Generate Packages Automatically with WooCommerce Shipping Plugin for FedEx
When you open up the plugin settings, you would find the Generate Packages Automatically After Order Received option right in the Label Generation tab as shown in the image below: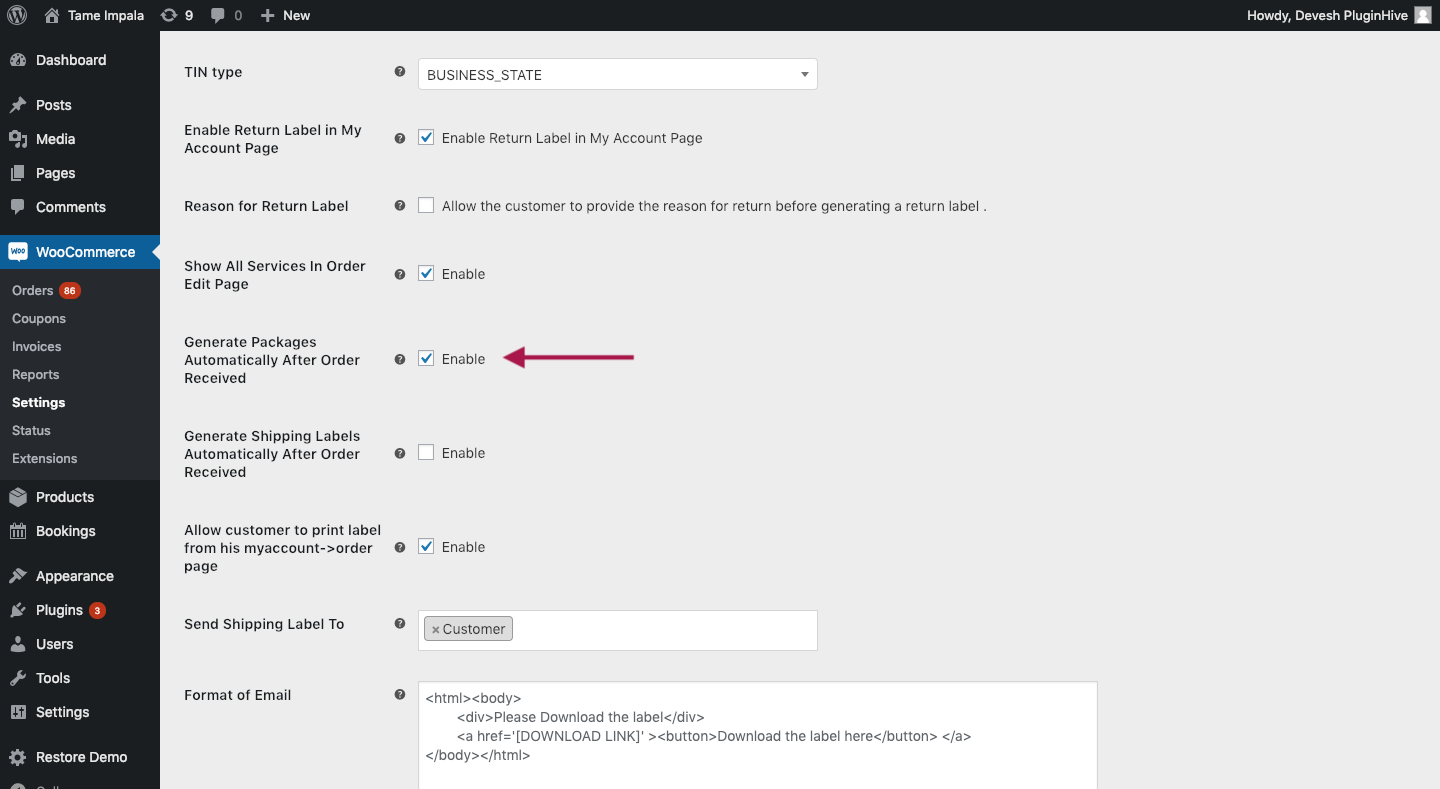 When you enable this option, the plugin will automatically generate the packages right after you receive an order. Let's take an example and see how it works. Once you receive a new order you would find it in the WooCommerce-> Orders page as shown below.
When you click on the order and get inside it, you would find that the package(s) have already been generated. Depending on the number of items and the packaging method used, the plugin will automatically determine the packages.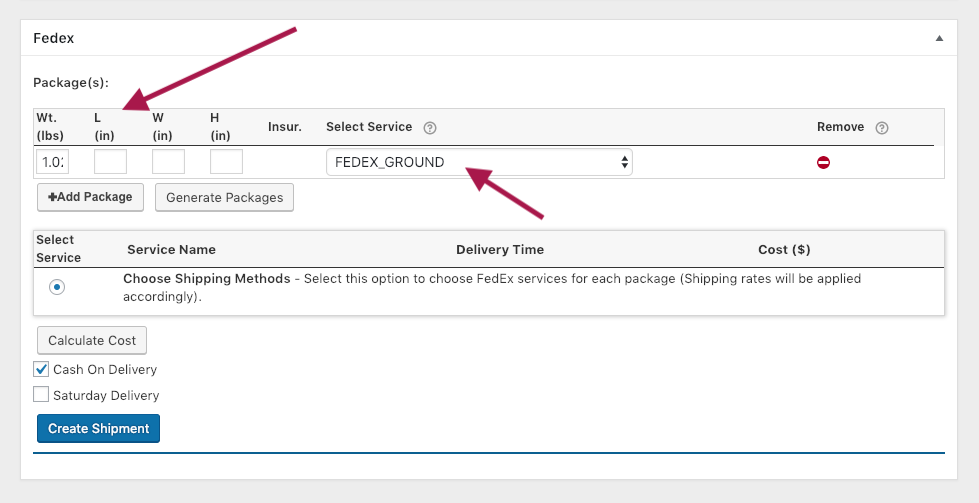 You might have noticed the option to select the service in the image above. So what this option does is that it lets you select a different service if you want to. For example, in some cases, your customer might request to change the service to the FedEx Express Saver. So, in that case, you can simply select the Express service and proceed to click on Create Shipment.
Once you do that, you will be able to print the shipping label for the same order. You will also notice that the shipping service has been changed to FedEx Express Saver. You can also have a look here if you would like to know more about the shipping label generation process and how to automate it.
The process will be the same if you receive, let's say, 20 orders in one day. The plugin will automatically generate the packages for those 20 orders in a similar fashion.
Now, if you are stuck somewhere in this article or have any query regarding the package generation then feel free to raise your concerns to our customer support. They will guide you through and help you set it up.