How To Set Up a Multilingual WooCommerce Bookings Store?
One of the best ways to build brand recognition is to expand it to the global market. This not only allows you to target a vast audience but also ensures high traffic to your website. If you are a WooCommerce business owner looking for a way to expand your business then one of the best ways is to have a multilingual website.
In this article, we will check out how you can transform online bookings to a multilingual online store that provides bookings to the customers in different languages. This article will cover both the Translation as well as Localization process in order to set up an online booking store with the help of WooCommerce Bookings and Appointments plugin.
WooCommerce Multilingual – Translation vs Localization
When it comes to targeting audience from different parts of the world, there are two processes which you can use. These are,
The translation is the process of converting the content of a website to any other language in the world. This seems perfect when you want customers to know the literal meaning of the content of a website. This way you can convert your product description, features, and policies to the targeted language in order for the customer to know its meaning.
Localization is similar to translation as this also requires converting the content of a website to another language. However, localization involves adapting the content based on the language and culture of the people. The focus is less on grammar or vocabulary and more on the nativity of the language.
Keeping in mind the concept of language translation and localization, you can easily expand your online bookings store to target either a localized audience or customers from multiple countries.
How to Provide Online Bookings in Multiple Languages?
To provide online bookings in multiple languages like English, German, French, Italian, Portuguese, etc., you can make use of the popular WordPress MultiLingual plugin (WPML) with the WooCommerce Bookings and Appointments plugin.
WPML and WooCommerce Bookings plugin
In order to check out how you can set up WPML plugin check out their documentation regarding the WPML Setup. Once you have installed the WPML and set it up, you can check out How to Set Up WooCommerce Bookings and Appointments plugin.
Once the plugins are set up, your website will have a dedicated Language Widget on your website using which customers can choose their native language and your website will be translated based on their selection.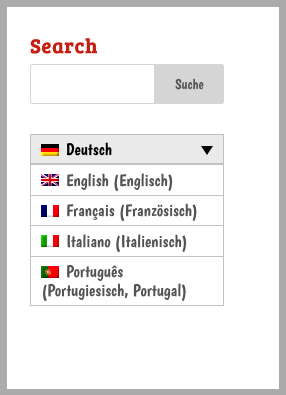 So let's say, your customers select the German Language, the website language, as well as the content of the website, will change to German.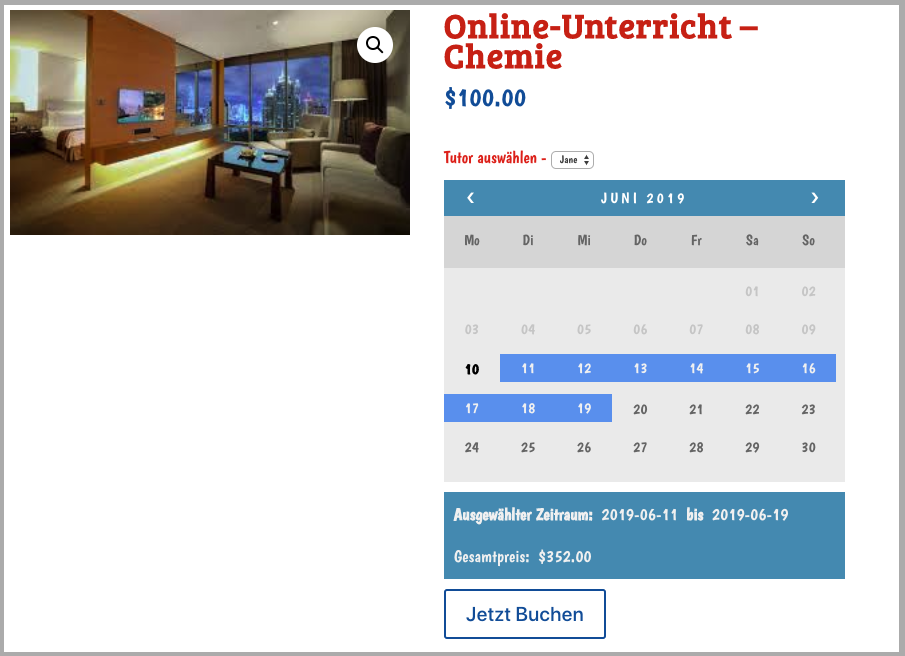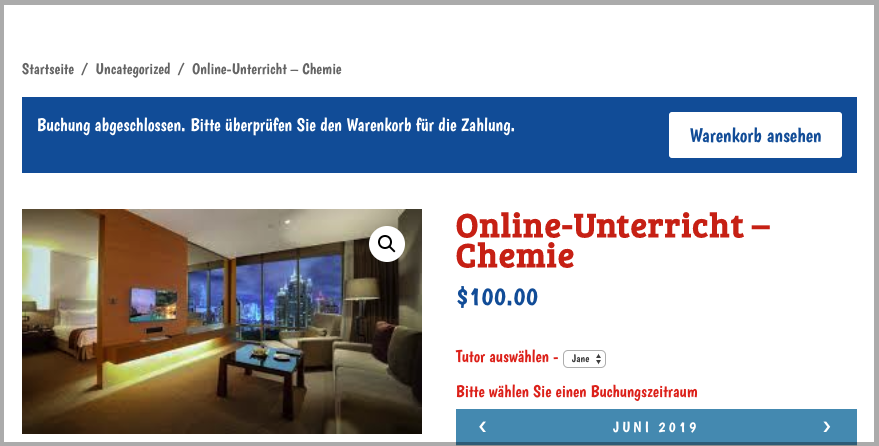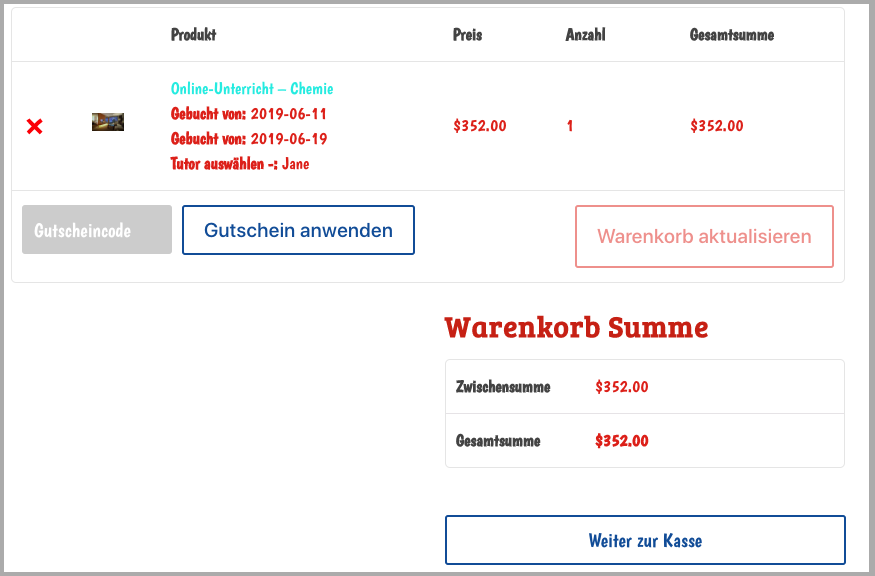 Placing a Booking Successfully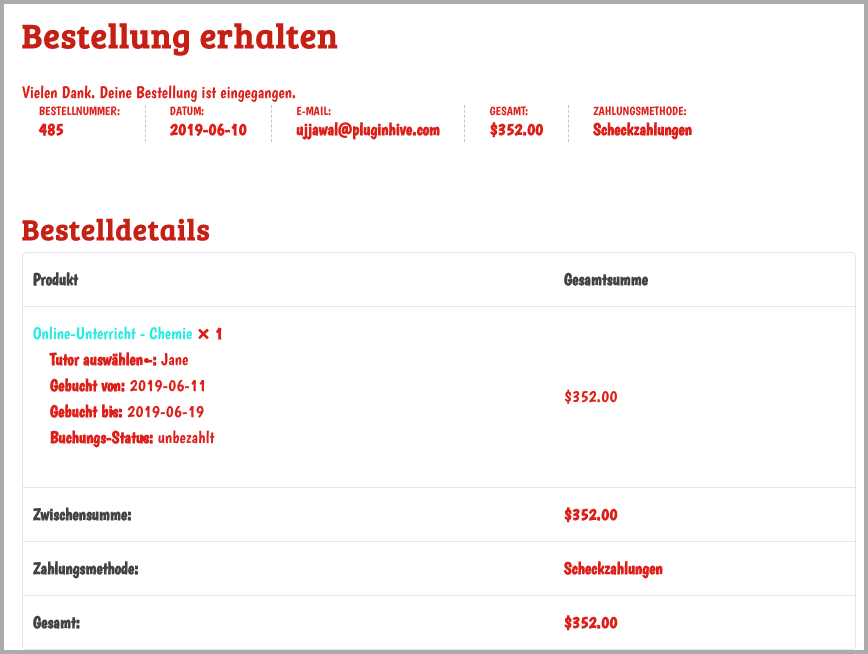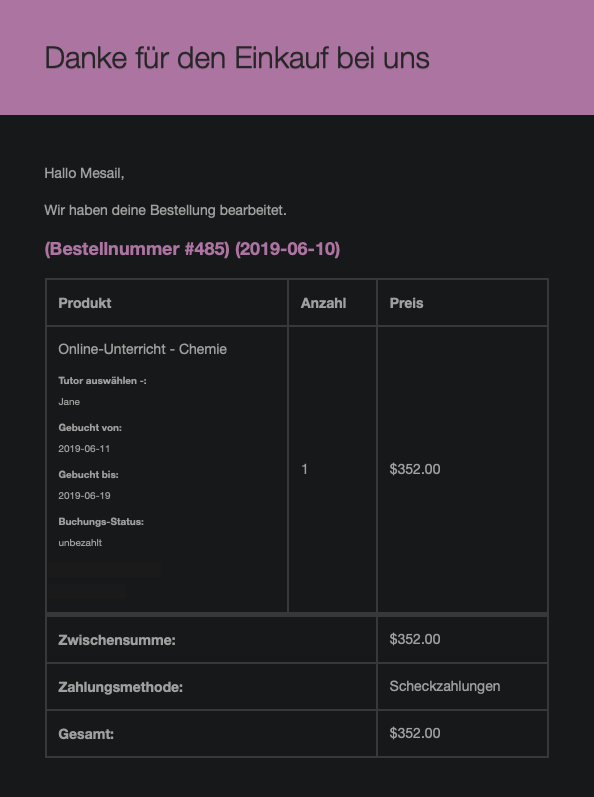 Similarly, you can set up tons of languages using WPML plugin and WooCommerce Bookings plugin will make sure that your translations are on point, always.
If you are not looking for a multi-lingual website but an online booking system based on your native language, WooCommerce Bookings and Appointments plugin has you covered. By default, the plugin comes with the following translations,
Danish
German
Spanish (Chile)
Spanish
Estonian
Finnish
Canadian French
French
Hebrew
Italian
Norwegian
Dutch (Nederlands)
Norwegian (Nynorsk)
Polish
Portuguese
Russian
Swedish
Chinese – Simplified
Chinese – Traditional
If you are not able find your native language in the above list, contact our Support Team and we will provide you the translation of the plugin in your native language.
Also, the plugin can be easily translated to any language using simple string translation using the translation files.
WooCommerce Bookings and Appointments plugin can be easily translated with the help of online tools like POEdit. All you need to do is visit the bookings plugin folder and open folder i18n. Select the .pot file and open it using POEdit.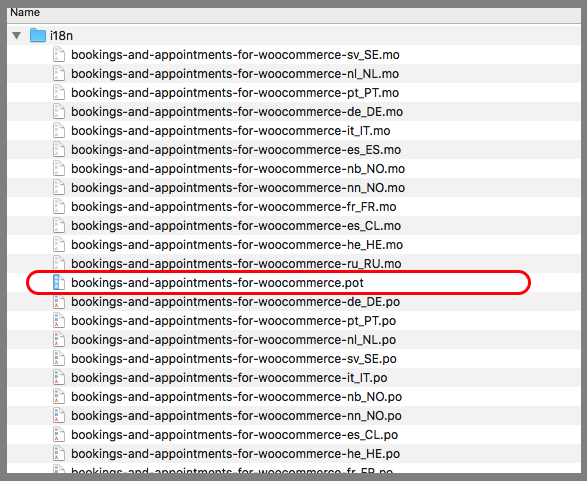 Click on Create New Translation, and select the language for which you to translate the content of your website.

Provide the string translation for the selected language and Save the file.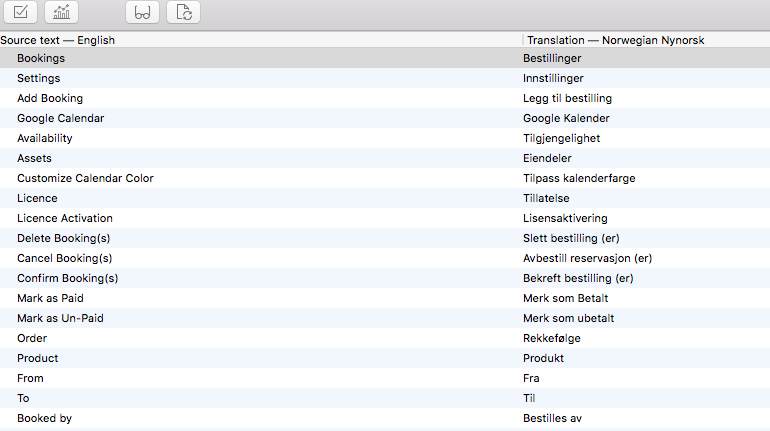 Once the translation file is created, you will get two files with extension .po and .mo. Save these files in the i18n folder of the plugin and install the plugin.
**NOTE:
Once the translated files are saved in the plugin, contact our support team with the Translation Files. This way we will be able to add the translation files to the future versions of the plugin. 
Final Thoughts…
Going for a multilingual website is a great way to boost your sales across the globe. Similarly it becomes easier to engage with customers in their own languages. Hence, if you are planning to set up online booking system keeping in mind the linguistic preferences of your customers, this article can be really helpful to you.
In case you face any issues with the set up of your online booking website, please feel free to contact our Booking Experts. We will be happy to help you out.