WooCommerce Shipment Tracking: Send Shipping IDs via Email

WooCommerce Shipment Tracking Pro is an amazing plugin that helps your customers track their shipments irrespective of the shipping service. This WooCommerce plugin supports a lot of shipping services and also allows store owners to add a new shipping service. It allows store owners to send the shipping IDs provided by the shipping services to their customers along with a follow-up link. This follow-up link, when opened, shows the live tracking details of that particular order on the official shipment tracking website.
But some of our customers can't seem to figure out how this plugin sends those shipping IDs to the customers. Let us take an example of a real-life situation.
Customer: I just installed Shipment Tracking Pro and configured it, I believe correctly. It's pretty simple. But when I add the tracking ID to the page, there is no tracking text included in the email. I get no errors, when I add the ID, it is appearing at the top of the page, but not in the emails that are sent.

---
Solving the case
Here, the customer needs to understand that after adding the Tracking ID in the provided box, he or she needs to click on the Save/Show Tracking Info button.
As soon as you do that, the screen will refresh and you would find a message similar to the following example. Here you can see that the Tracking ID has been generated.

Once this is done, then the order needs to be marked as Completed.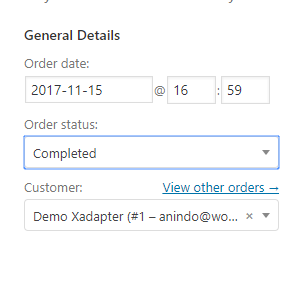 Doing the above steps will send an automated email to the customer's registered email. If the customer scrolls down to the bottom part of the received email then he or she would be able to see something like this.

---
By clicking on this link the customer would be redirected to the official shipment tracking website (in this example, FedEx). The website would show something like the following image.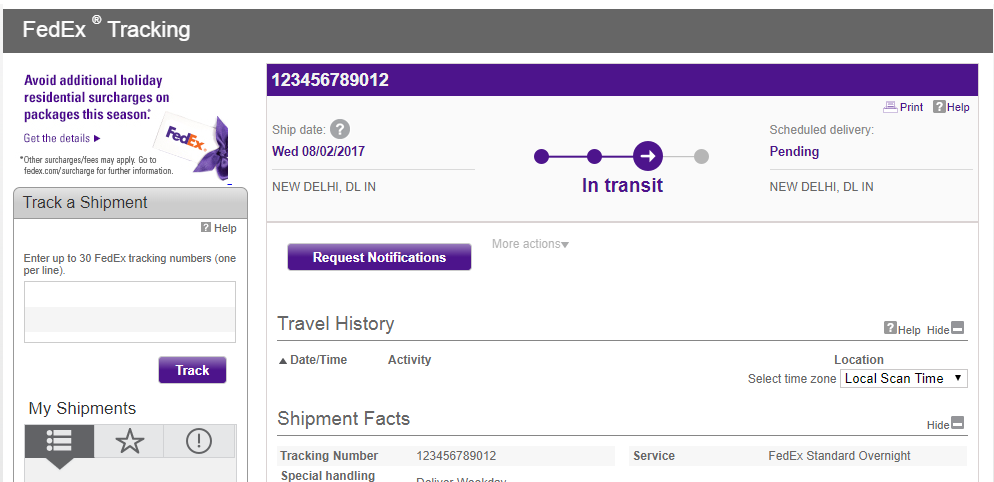 This way the store owners can use any shipping service to share the shipment/tracking ID with their customers.
We hope this article was useful to you in some way. Let us know in the comment section below if you have any queries. If you further need any assistance, feel free to contact our customer support.