Best way to Ship Food items along with Dry Ice and using Efficient FedEx Shipping Services
For any online store owner, shipping perishable food items along with Dry Ice is always complex. There might be issues with packing, choosing the right service, delivering the items without any damage and many more.
But, with the use of right carriers like FedEx, this process can be better. Since most of the FedEx services support shipping perishable goods, all you have to do is pack your product correctly and ensure that you generate the required shipping labels which notify FedEx that the item is perishable and needs extra care.
In this guide, we will cover some of the practical approaches to ship perishable items with FedEx services. We will make use of WooCommerce WooCommerce Shipping Plugin for FedEx with Print Label and Shopify Ship, Rate and Track for FedEx to do that. You will also find a few good tips regarding the same.
How to pack and ship food items
To ship food items, you should choose the package that can withhold the food item for longer durations of time. The parcel should also be capable of keeping the products fresh and intact throughout the trip.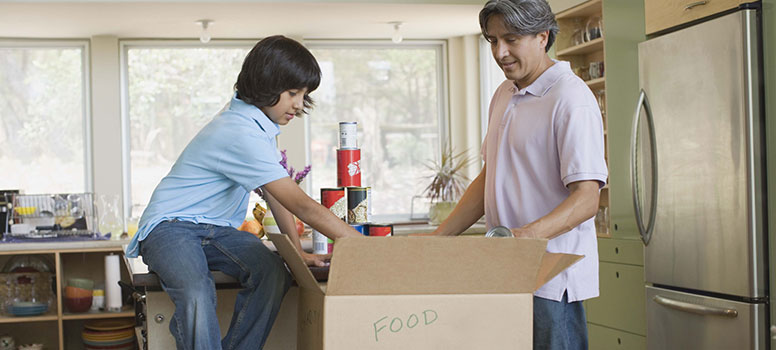 If you are shipping ready-to-eat items then you should be particular about the space inside the box. The space inside should neither be too loose or too tight, rather it should be a snug fit. This way the food content will stay intact which is indirectly good for your store reputation.
How to choose the right insulations for your package?
You should first decide the kind of eatables you will ship before you pick the packaging material. Do the items requires special attention or the items are extremely temperature sensitive? This way you would be able to choose the right insulators for your packages.
Another important aspect here is you need to make sure there's no sign of possible leakage. So you could start feeling in the package's surfaces to ensure everything is sealed. This is to avoid damage if something goes wrong during the shipment or delivery process.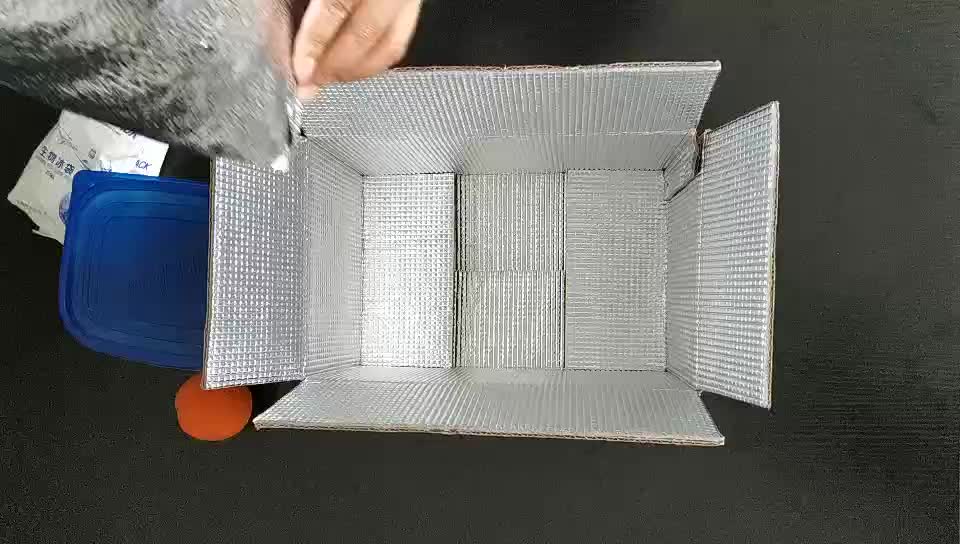 As shown in the image above, you have to make sure the inside of the package is surrounded by the insulation. Some of the most common insulations used are usually made from,
Styrofoam Boxes
Styrofoam Cut Sheets
Insulated Liners
Air filled Insulation Liners
Insulated Pads
How to pack coolants (Dry Ice) along with your package?
Once you have completely insulated your package, you must add the coolant which will keep the box cool for longer durations. One of the most common types of refrigerant used by shippers is Dry Ice.
Dry Ice is the solid form of carbon dioxide. It has a lower temperature than that of water ice and acts as a cooling agent when you ship food items that are sensitive to heat. Moreover, it does not leave any residue which is the most important part of shipping consumable and delicate frozen items.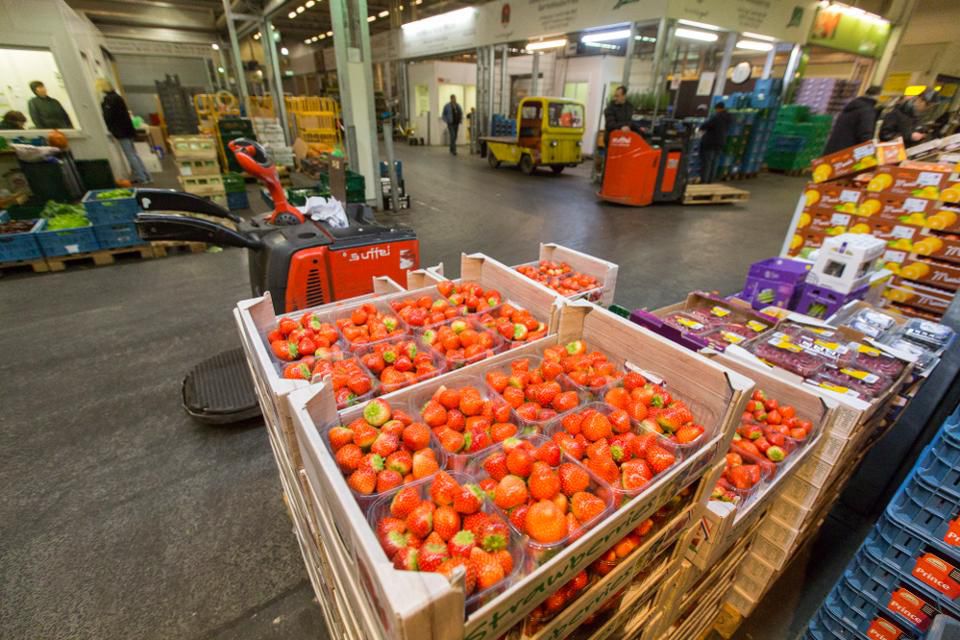 However, Dry Ice is considered hazardous for air travel and so, the shipments containing dry ice are required to be properly labeled. The shipment should also comply with the shipping carrier's rules and regulations. And so to ship food items along with dry ice, you need to make some special changes to your parcel.
How to decide the right FedEx Shipping service?
You probably would want to choose the fastest shipping service to ship food items. However, these ultra-fast shipping services are usually expensive and it's probably not worth it to spend $100 dollars to ship something which costs $20.
The FedEx 2Day service will charge you less when compared to FedEx Standard Overnight or any other FedEx Overnight service for that matter. So, if you believe your food items can easily survive the 2-day trip then you could go with FedEx 2Day. However, that doesn't mean you should not choose a much faster service like FedEx First Overnight.
So it all depends on your shipping preference. On another note, FedEx Express services are also quite fast and provide an option to ship Dry Ice. You can compare them and find out which one's better for you.
Apart from that, the need for a required shipping service will also depend on the shelf-life of the package. So depending on whether you have to keep the food items refrigerated or frozen, you may have to choose another service. The best way to deal with this is to find out the slowest shipping method which will ensure the safe arrival of the item.
Using WooCommerce FedEx Shipping Plugin to ship food/frozen items
You may find shipping food items with Dry Ice from your WooCommerce skeptical. But it's actually the opposite and the process is rather simple. With the WooCommerce FedEx Shipping plugin, you can easily ship food items. In fact, you can even add in the Dry Ice option along with the supported FedEx service.
This plugin also lets you add Dry Ice service to products individually. Meaning, you can select the products that you would want to ship along with Dry Ice and the ones that do not require dry ice.
In the video below, we have defined a product have requested FedEx to add in the Dry Ice along with the package. Check it out to know the complete process.
As you can see in the video, the debug request of the order says that the product is requesting to be shipped with dry ice. Moreover, the weight of the product is shown in kgs which proves the point mentioned above.
The video clearly states that the shipment is compliant with the IATA rules and regulations. You only have to print the FedEx shipping labels and then further attach the UN 1845 declaration on the package.
Another important thing to note is that the label should contain the ASR (Adult Signature Required) term. This signifies that the package requires an adult signature. You can refer to the following video to see how it is done.
Using Shopify FedEx App to ship food/frozen items
With the Shopify FedEx App, you can display live FedEx shipping rates on your Shopify store. This brings in a lot of opportunities to help you attract more customers. For instance, you can offer three different FedEx shipping services and your customer can choose any one of them.
As shown in the image above, your customers will have three services to choose from. FedEx 2Day seem to cost much less but is the slowest. Whereas, FedEx First Overnight is the fastest one but charges $113.34, which is quite expensive.
With this FedEx App, you easily can mention if your product requires Dry Ice or not. For that, you can enable the Dry Ice option shown in the image below. You also have the option to define the quantity of Dry Ice which is to be used along with the package.
Now based on your product weight and dimensions, and shipping destination, this App fetches postage rates from your FedEx account for your shipment. The Shopify FedEx Shipping App generates shipping labels as soon as the customer completes an order on your Shopify store. This shipping label will contain the necessary information regarding dry ice.
The App sends shipment details to your FedEx online account and generates the shipping label (PDF or PNG). Once you click on the Auto-Generate label option, the App shows you the place where you can download the label.
Upon clicking the Download Label option, the App downloads the shipping label which you can use paste on your package. Keep in mind that the postage for this label is automatically paid using your FedEx account. Have a look at the following screenshot of a sample FedEx Shipping label containing the dry ice.
Final thoughts…
Although there are a lot of restrictions Dry Ice, you can still manage to send via FedEx. All you have to do is follow the necessary guidelines mentioned in this guide. Moreover, when it comes to printing FedEx shipping labels, both WooCommerce FedEx Shipping plugin and StorePep FedEx App seem to simplify the process.
If you have any query regarding this guide or need any help setting up FedEx shipping on your online store, feel free to reach out to our customer support.