Generate UPS Return Label for your WooCommerce Shipment
In this article, we will tell you how you can generate the UPS return shipping label for your WooCommerce shipment when using the WooCommerce UPS Shipping Plugin. Read below to know more.
Product shipping is one of the main aspects of online business. There are only a few trusted names when it comes to providing an outstanding shipping experience such as UPS. In today's article, you will read about WooCommerce UPS Shipping plugin and using it how you can generate Return Labels for your customers.
WooCommerce has been a great platform when it comes to online business. With a lot of plugins available, there is almost no limit to its functionality. One such plugin is WooCommerce UPS Shipping plugin, which has proven to be a great shipping solution to a lot of online business owners.
This plugin provides a lot of functionality with the built-in shipping label printing feature. Read more – Automatic Label Printing using WooCommerce UPS Shipping Plugin.
Now before going deep into the return label feature let us consider this business case.
Live Scenario
Mike owns an online Electronic Store based in California, U.S.A. Just like any other online store owner Mike also has to come across a scenario when his customers buy a product from his store, but due to some reason, they have to return it back to Mike.
The reasons can be either their dissatisfaction, damaged product, repairs, etc. Being a store owner, Mike doesn't want his customers to worry about shipping the products back to him. As he uses UPS Shipping services to deliver products to his customers, he wants UPS to also take care of the returns.
What Mike wants is that he gets return labels from within his store. And he should be able to send these labels to his customers. This will enable his customers to drop off the return package at any UPS Drop Off location. Further, as he will provide the labels to his customers, they will not have to pay for returning the shipment.
Now since we are clear with the issues Mike is facing, let us see how can he get over them.
How to Print Return Label using WooCommerce UPS Shipping plugin?
WooCommerce UPS Shipping plugin gives online store owners an amazing feature where they can print UPS return labels for their shipments. To successfully do that, the store owners must keep in mind that only those services supported by UPS for Returns will be supported by this plugin.
You don't need to configure anything when it comes to the return label printing. UPS Shipping plugin does that automatically. As soon as the order is placed, the order will be listed in the WooCommerce Orders along with the respective order number.
After selecting the order number, all you have to do is select the Include Return Label option. Below is the image showing that option.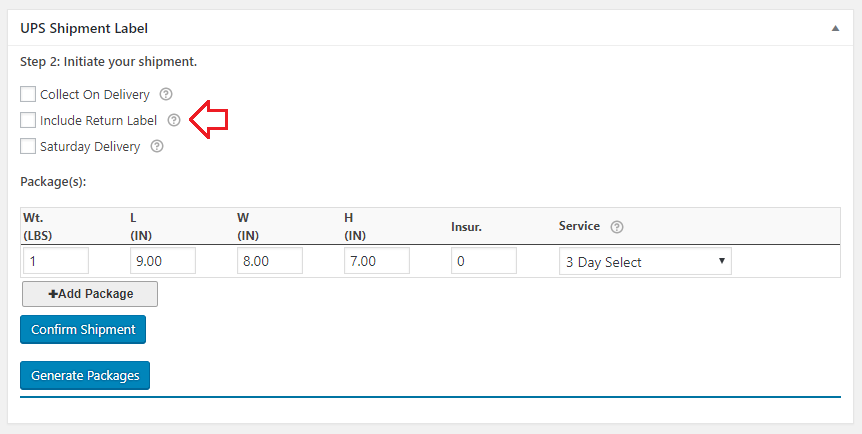 Now let us see what happens when Mike receives an order.
As soon as Mike enables the Include Return Label option, the following changes occur to the order.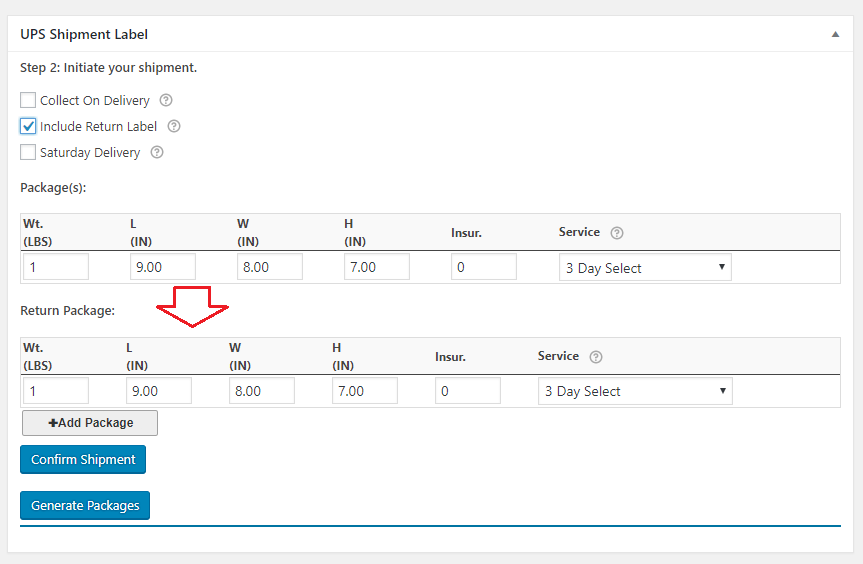 You can see an additional option for Return Package. In this, you can provide the dimensions of the box as well as the weight limitations. By default, the shipping and return values for all these things will remain the same.
However, if you require a different shipping service for returning the package, you can select from all the available shipping services between the source and the destination address. All you have to do is select the shipping service for the return shipment. The image below will show how you can select different shipping services for return shipments.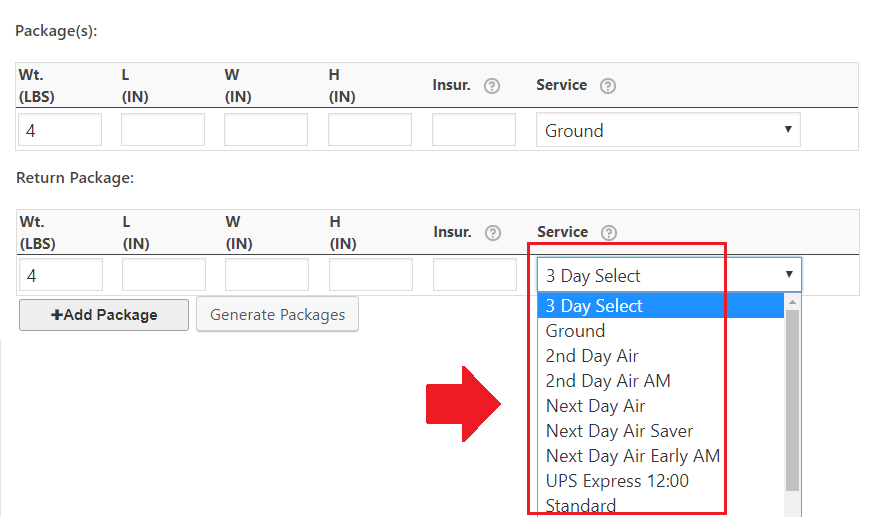 After that, all you need to do is click on the Confirm Shipment button and you will get a shipping label along with the return shipping label that you can send to your customers.

Once the order is confirmed, the store owner can access the return label. The below image shows the label generation for both shipping and its return.

As it is clear from the image, the plugin also generates a tracking number for both the shipment and the return package. Both store owners, as well as customers, can use these tracking numbers to track their shipment.
You can read more about WooCommerce Shipment Tracking using UPS Shipping plugin. The following image shows both the shipping label as well as the return label.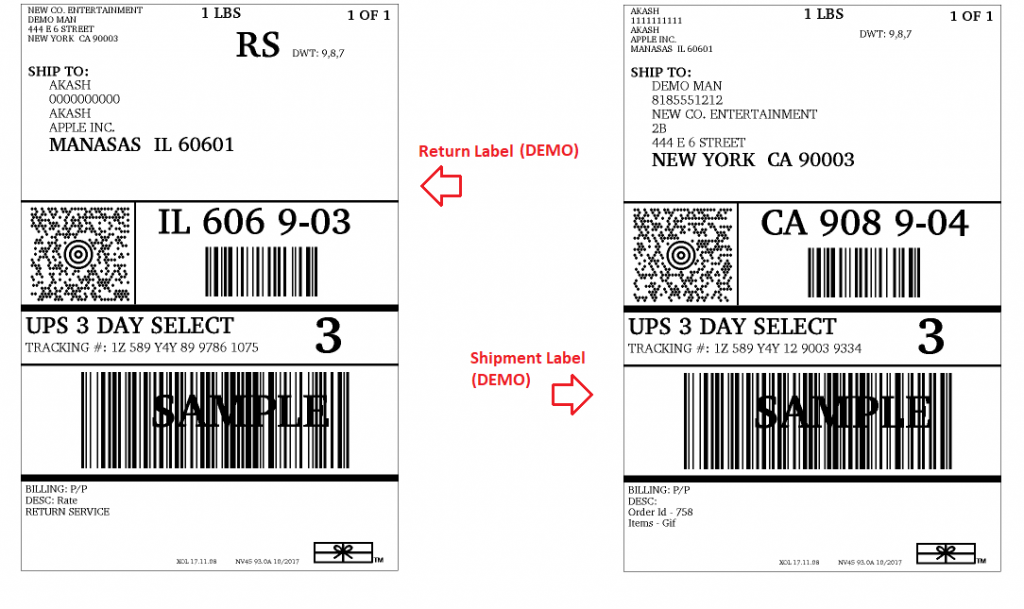 ---
So this was all about how Mike was able to get a complete shipping solution in the form of WooCommerce UPS Shipping plugin. With the return labels generated within his store, he can easily send it to his customers and make the process of returning packages easy for them.
If you have any queries regarding printing the return labels for WooCommerce shipments or the UPS Shipping plugin, feel free to share your views in the comment section below. You can even contact our customer support if you need more help.