Print UPS Return Label for WooCommerce & Shopify Shipments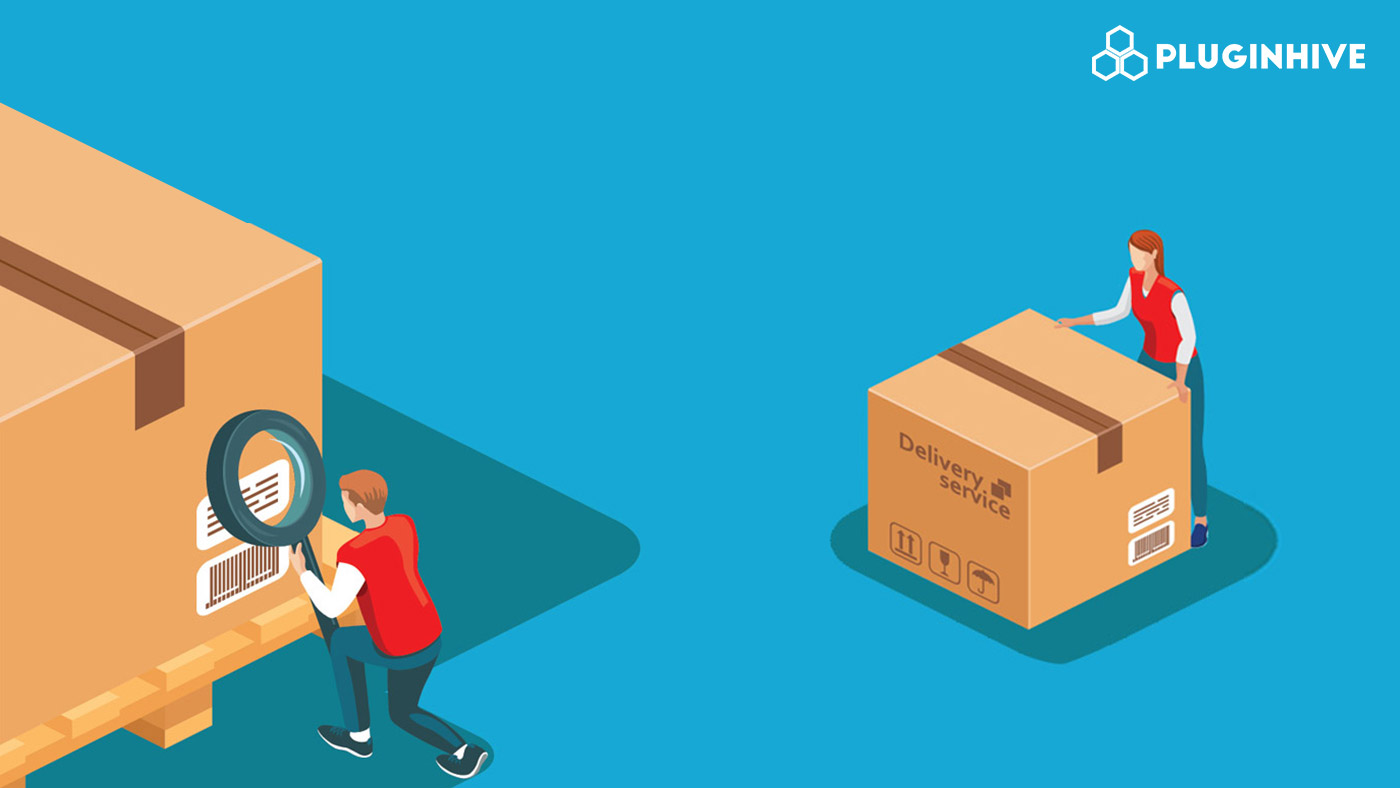 With this article, we'll tell you everything about generating UPS Return labels and the various e-commerce platforms that allow you to do that. We'll specifically look at the WooCommerce UPS Shipping Plugin and see how WooCommerce users could print return labels from their store.
---
What is a UPS Return Label?
A UPS Return Label is the kind of shipping label used to ship packages back to their origin address. Generally, a return label contains the same exact information as found on its corresponding forward shipping label but with swapped addresses.
In e-commerce terms, customers or buyers can use a return label to send the package back to the store address without having to create the shipment again. However, the cost of generating a UPS Return label might differ compared to its corresponding forward shipping label.
---
How does a Return Label differ from a Forward Label?
A forward shipping label is the first label used to deliver the package from the store to the customer's address. Most shipping carriers like UPS allow you to generate the return labels along with the forward shipping labels but it comes as a choice. So you either choose to create the return label while generating the forward label or request later when the need arrives.
---
Benefits of using a Return Label
A Return Label can be used on many occasions. One of the most popular ones is where you own a business that also handles repairs. In that case, buyers can send over their products to you for repair or service. Neither you nor your customers have to generate the shipment again and again.
Another area where a Return Label turns out to be a boon is when handling returns and refunds. The application is pretty much straightforward and the process is quite simple to implement on your website.
---
How to Print UPS Return Label using the WooCommerce UPS Shipping plugin?
WooCommerce is a great e-commerce platform for all kinds of businesses. With a lot of plugins available, there is almost no limit to their functionality. One such plugin is WooCommerce UPS Shipping plugin, which has proven to be a great help to business owners, especially for returns.
Let's take a real example and see how this plugin helps you generate UPS Return Label.
Mike owns an online Electronic Store based in California, U.S.A. Just like any other online store owner Mike also has to come across a scenario when his customers buy a product from his store, but due to some reason, they have to return it back to Mike.
What Mike wants is that get return labels from within his store. And he should be able to send these labels to his customers. This will enable his customers to drop off the return package at any UPS Drop Off location. Further, as he will provide the labels to his customers, they will not have to pay for returning the shipment.
---
Now that we are clear with the issues Mike is facing, let us see how can he get over them.
Generating the UPS Return Label right from your WooCommerce
WooCommerce UPS Shipping plugin gives online store owners an amazing feature where they can print UPS return labels for their shipments. To successfully do that, the store owners must keep in mind that only those services supported by UPS for Returns will be supported by this plugin.
You don't need to configure anything when it comes to the return label printing. UPS Shipping plugin does that automatically. As soon as the order is placed, the order will be listed in the WooCommerce Orders along with the respective order number.
---
After selecting the order number, all you have to do is select the Include Return Label option. Below is the image showing that option.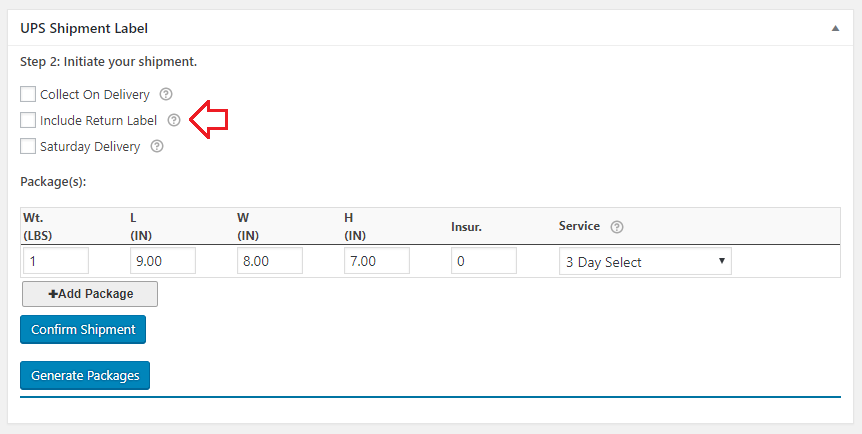 ---
Now let us see what happens when Mike receives an order.
As soon as Mike enables the Include Return Label option, the following changes occur to the order.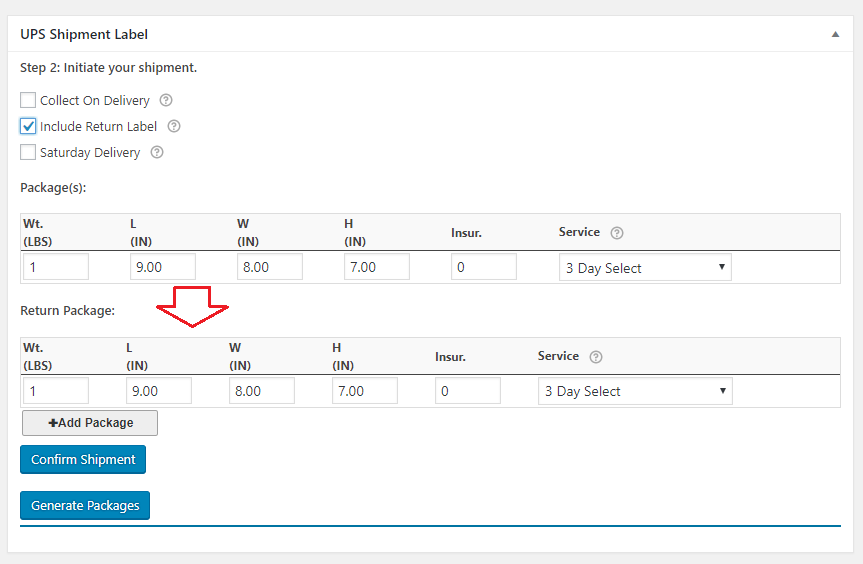 You can see an additional option for Return Package. In this, you can provide the dimensions of the box as well as the weight limitations. By default, the shipping and return values for all these things will remain the same.
---
Changing the UPS shipping service from the back-end
If you require a different shipping service for returning the package, you can select from all the available shipping services between the source and the destination address. All you have to do is select the shipping service for the return shipment. The image below will show how you can select different shipping services for return shipments.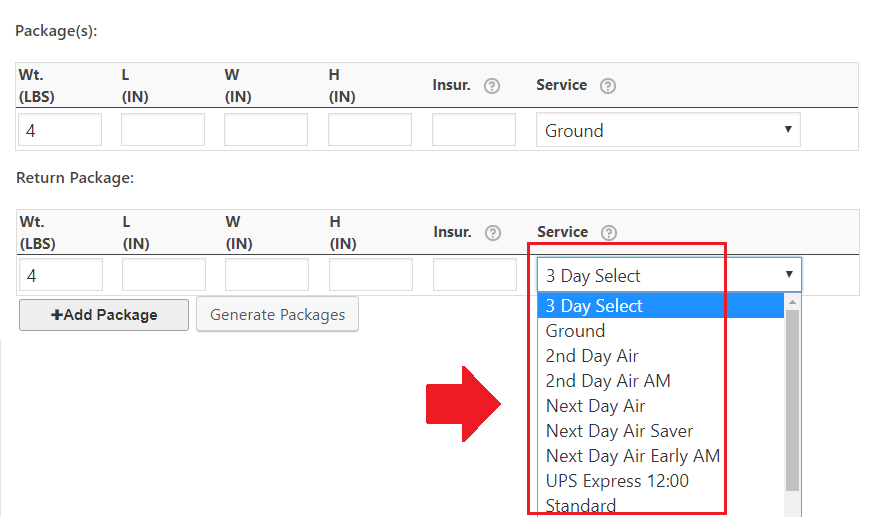 After that, all you need to do is click on the Confirm Shipment button and you will get a shipping label along with the return shipping label that you can send to your customers.

Once the order is confirmed, the store owner can access the return label. The below image shows the label generation for both shipping and its return.

As it is clear from the image, the plugin also generates a tracking number for both the shipment and the return package. Both store owners, as well as customers, can use these tracking numbers to track their shipments.
---
Generating UPS Return Shipping label
You can read more about WooCommerce Shipment Tracking using UPS Shipping plugin. The following image shows both the shipping label as well as the return label.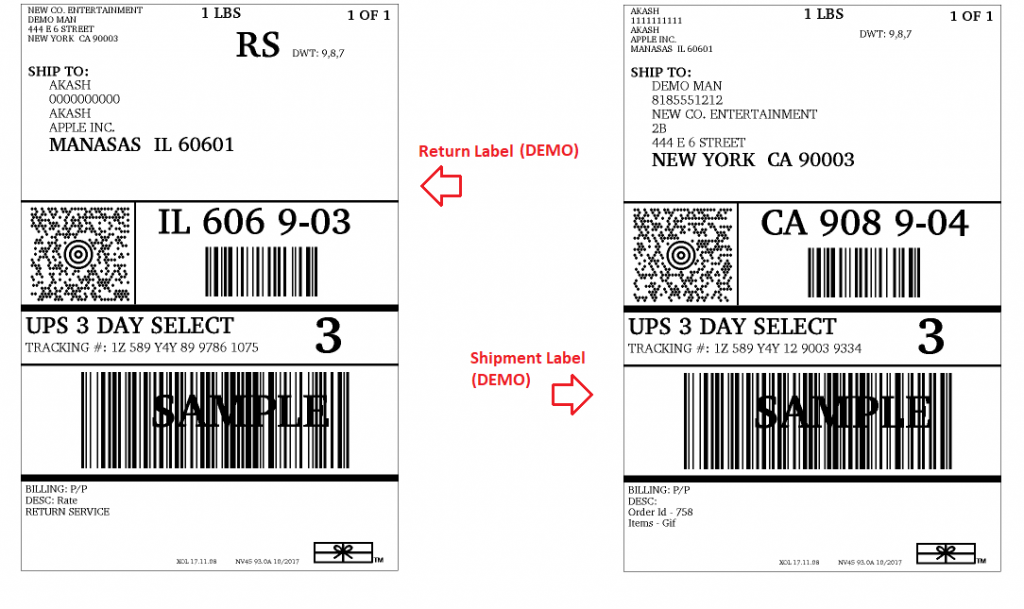 ---
How to Print UPS Return Label from a Shopify store?
If you own a Shopify store, you can use the Shopify Multi Carrier Shipping Label app to generate and print the UPS Return Label. Besides that, this app provides a complete shipping solution that integrates with multiple carriers like FedEx, UPS, USPS, DHL, etc.,
You can provide real-time shipping rates, generate 100s of shipping labels at once, share live tracking with your customers, choose the cheapest shipping method, etc., Check out the Product page to know more about the features.
---
How to Print UPS Return Label from a Magento store?
When it comes to Magento, you have the Magento UPS Shipping Rates, Labels, and Tracking extension that handles and prints UPS Return Labels pretty well. This extension is also a complete UPS shipping solution for your online store built on the Magento platform.
The extension displays real-time UPS shipping rates on the Magento checkout page, helps you pay postage & print UPS shipping labels directly from the Magento orders page, and automatically identifies boxes to pack the items and track your shipment. You can learn more about its feature on its product page.
---
Conclusion
So this was all about how Mike was able to get a complete shipping solution in the form of the WooCommerce UPS Shipping plugin. With the return labels generated within his store, he can easily send it to his customers and make the process of returning packages easy for them.
If you have any queries regarding printing the return labels for WooCommerce shipments or the UPS Shipping plugin, feel free to share your views in the comment section below. You can even Contact PluginHive Customer Support if you need more help.
Happy selling!