Is it possible to Send Notification including FedEx Tracking Number to Customer in Email?
WooCommerce shipping involves many processes let alone just packing and shipping the products to customers. And for most parts the store owners want their customers to be updated about anything that their parcel goes through. Be it the successful order placement, delivery timings or package tracking, they want these details to be shared with the customers too.
According to one such store owner, Steve,"…I don't want to show FedEx shipping price on the cart page and checkout page and I want to send the notification from tracking number creation, delivery etc to the customer in an email. Please let me know if there is any provision to enable these settings…"
In this article, we will be discussing how WooCommerce FedEx Shipping plugin allows store owners to send email notifications to their customers. These email notifications contain all the necessary information regarding the order status and the delivery tracking details.
Setting Up the Plugin
As specified, since Steve doesn't ant FedEx shipping rates on the cart page, he can easily achieve that by disabling the Real-time Rates option from the plugin settings. The image below shows the option to enable/disable real-time FedEx shipping rates.
For notifications, WooCommerce FedEx shipping plugin sends the email notification to the customers as well as the shipper. You only need to specify it in the plugin settings under the Label Generation tab. The image below shows the settings where it can be configured.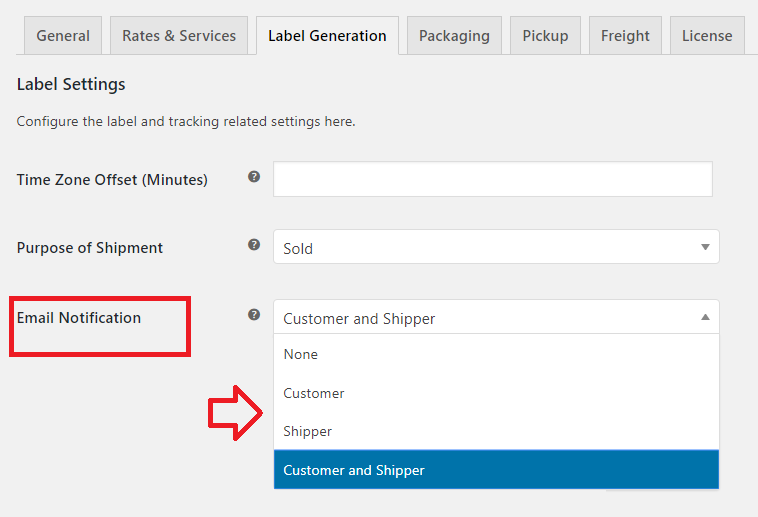 The email contains important information about Order Status and Shipment Tracking ID. It is worth noticing that the email is auto-generated once the order status is marked as Complete. Once marked complete, an email will be sent to the customer and shipper, based on the above settings. The image below shows the email sent to the customer on completing the order.
Summary…
So this article covers WooCommerce FedEx Shipping plugin. This article shows how you can enable email notifications using  WooCommerce FedEx shipping plugin. This way WooCommerce store owners can easily send all the necessary information to their customers including order status, shipment tracking, etc.
---
If you have any suggestion regarding the article, feel free to share your views in the comment section below. We have also attached some details about the plugin that we had discussed in this article.
About the plugin
WooCommerce FedEx Shipping plugin
Get real-time accurate FedEx Shipping rates
Add extra handling charges to the shipping cost
Provide discounts on shipping cost
Generate shipping labels
Track your FedEx Shipments
Premium Version Cost – $69